Smoke Signals 7/22: Talking Trade Edition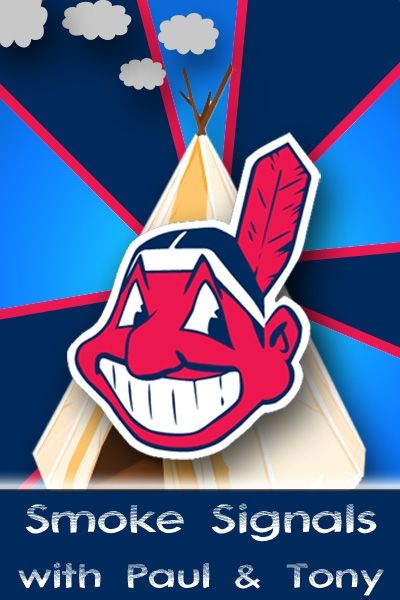 Paul Cousineau and I are back on the cyberwaves tonight with another edition of "Smoke Signals" from 9:30-10:30 PM EST. Due to some schedule conflicts the past two weeks with LeBron James' and his "decision" two weeks ago tonight and me being on the road to Florida last week, we had to scratch the show at the last minute the past two weeks. Right now all signs point to us being on the air for sure tonight, and we will certainly have a lot to talk about.
Since I am still out of town, Jay Levin from Let's Go Tribe is expected to fill the co-host duties for me tonight. I still plan on calling in at some point to talk about some of the recent events with the Indians and any trade scenarios we may be involved in. Paul and Jay will likely discuss the Huff-Twitter Saga, the Indians' hot start after the break, the makeup of the roster and what kind of changes we could expect the rest of the season with trades and callups, who we can maybe build around, what we should maybe be targetting in trades, and so on.
We also have a prerecorded interview with Triple-A Columbus right-handed reliever Josh Judy that was supposed to air last week that if time permits we will air this week.
You can listen to the show or download it and listen to it later here:
http://www.blogtalkradio.com/theclevelandfan/2010/07/23/smoke-signals
As always, the show can be listened to directly on this site through the dedicated page here:
http://www.indiansprospectinsider.com/2008/11/radio-interviews.htm
Feel free to call us at 1-646-716-8012 or email us at
smokesignals@indiansprospectinsider.com
to talk about anything on your mind. Also, we are still giving away four free tickets to a Lake County Captains game of your choice (pending availability) to a random caller or emailer, so email us or call and you may be a winner.
User Comments
No comments currently. Be the first to comment!