Smoke Signals 8/16: Post-signing deadline edition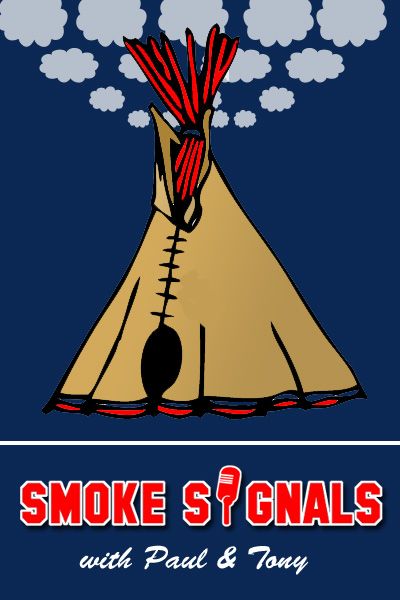 Paul Cousineau and I are back on the cyberwaves tonight for some Cleveland Indians baseball talk with another edition of "Smoke Signals" from 11:00 - 11:30 p.m. EST.
Paul and I will talk about the big homestand the Indians just had where they went 4-1 against the Tigers and Twins and gained some ground in the AL Central race. We will also discuss what is shaping up to be the biggest road trip of the season as the Indians face off against both the White Sox and Tigers over the course of the next six days, a period where they can quickly make same headway or lose some ground in the standings. We will also talk about the 2011 Draft signing deadline which can and went last night at midnight and give some thoughts on the process, who did and did not sign, and how the draft stacks up for the Indians now that the signing period is over.
It has been a rollercoaster ride of a season so far, come on and join us and listen in! Feel free to call us at 1-949-203-4752 or email us at
smokesignals@indiansprospectinsider.com
to talk about anything on your mind.
Thanks again for listening! No matter how things go this year for the Indians we look forward to another fun year talking Tribe!
You can listen to the show live or download it and listen to it later here:
http://www.blogtalkradio.com/smokesignals/2011/08/17/smoke-signals
You can also listen to the show live directly on this site via our radio page:
http://www.indiansprospectinsider.com/2008/11/radio-interviews.html
Subscribing To iTunes
Once every show finishes it is automatically added to iTunes. To have the podcast of every show sent right to your desktop and to your MP3 player or iPod, do the following:
Open iTunes, click on "Advanced" along the top, and then click on "Subscribe to Podcast" and enter the following feed:
http://www.blogtalkradio.com/smokesignals/feed
. Once the feed is added all the shows will be added once they are finished.
Follow Tony and the Indians Prospect Insider on Twitter @TonyIPI. Also, his latest book the 2011 Cleveland Indians Top 100 Prospects & More is available for purchase for $20.95 to customers in the US (shipping and handling extra).
User Comments
No comments currently. Be the first to comment!