Smokin' Joe Gardner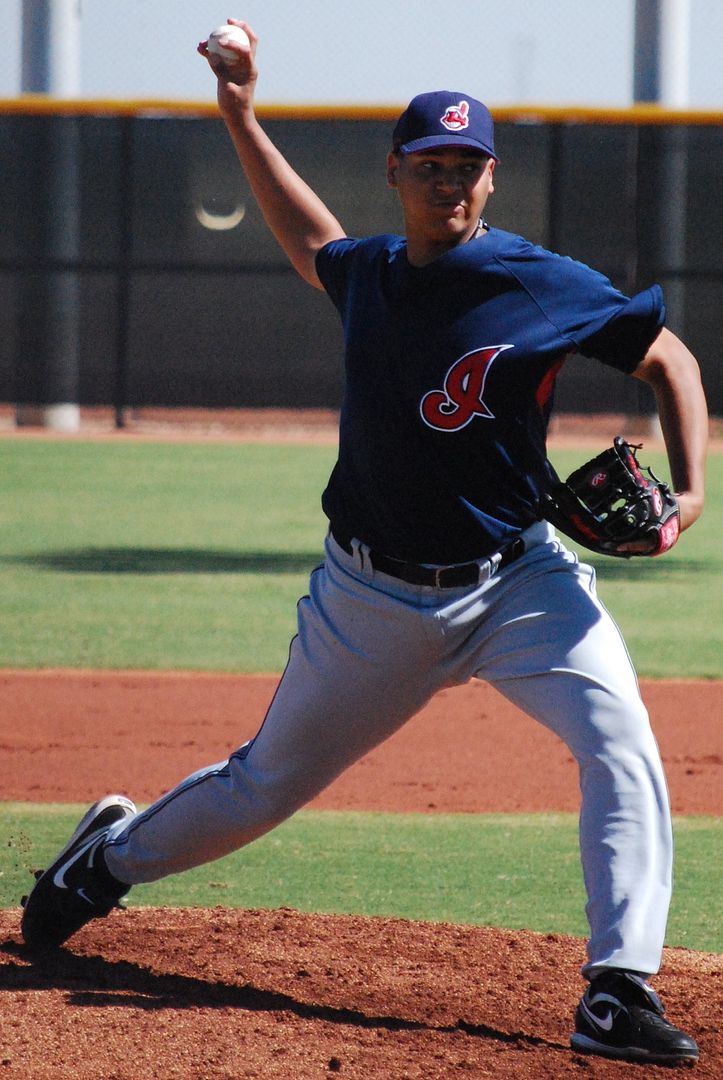 If you didn't know any better, you would think the Indians never signed their third round draft pick this year, he was banished to another planet, or had joined the Witness Protection Program.
That's what it felt like this year with regard to right-hander Joe Gardner, who after being taken in the 3rd round of the 2009 Draft out of UC-Santa Barbara and signing quickly he was never heard from again this season. He was expected to open the season at short-season Single-A Mahoning Valley and be one of the anchors of a strong starting pitching staff, a staff that in the end proved to be outstanding this year even without him there.
As it turns out, Gardner had a right rib cage injury that he suffered at the end of his college season this year. It was an injury that just kind of lingered and he could never really truly get back to 100% the entire summer. So instead of making his professional debut this year and getting some quality work and innings at Mahoning Valley, he in turn got a lot of work on the stationary bikes, treadmills, and weight machines out in Goodyear.
After all that rehab time he logged in the training room, Gardner has since been cleared to throw and was impressive in his limited game action in Instructional League. In his final outing on Wednesday he was sensational as he threw four perfect innings where he faced 12 batters and set each one down via either a strikeout (six) or groundout. Not one ball was put in play in the air or even as a line drive, and not even a foul ball was hit in the air.
User Comments
No comments currently. Be the first to comment!