Special offer: IPI Prospect Books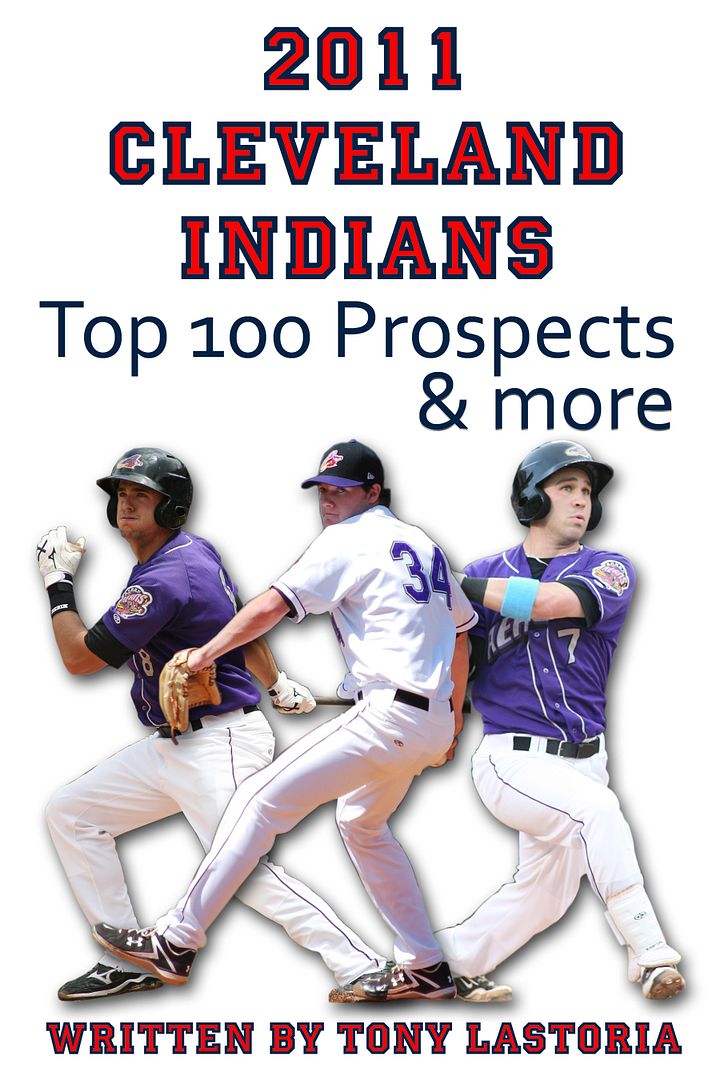 The 2012 Cleveland Indians Prospect Insider book is still about two months away from being published. Work has already begun on the book and the hope is that it will be available sometime in early to mid January.
With work already underway on the 2012 book, I have some on hand inventory of previous prospect books from
2011
,
2010
, and
2009
I would like to clear out.
For a short time - or while supplies last - I am going to sell each of the three books at a very discounted price. Note, this price is only for books ordered and sold directly through me by
contacting me
. The regular price for books still applies for those ordered through the book distributor/store.
For those that order through me, you can get the 2011 book for
$9.00
(including shipping), the 2010 book for
$7.00
(including shipping) and the 2009 book for
$6.00
(including shipping). Get any two books together and pay a total of
$13.00
. Get all three and pay a total of
$18.00
.
If interested, just
contact me
and we will work out arrangements. That contact form goes directly to my e-mail and I see it immediately. Due to spam reasons, I do not list my e-mail address on-line.
Again, this special applies only to books ordered directly through me and not through the site bookstore. To view the information for each book check out each of their pages at the book store:
2011 book
,
2010 book
, and
2009 book
.
Thanks again for reading and for the support.
Follow Tony and the Indians Prospect Insider on Twitter @TonyIPI.
User Comments
No comments currently. Be the first to comment!