Sunday Drive With the K-Tribe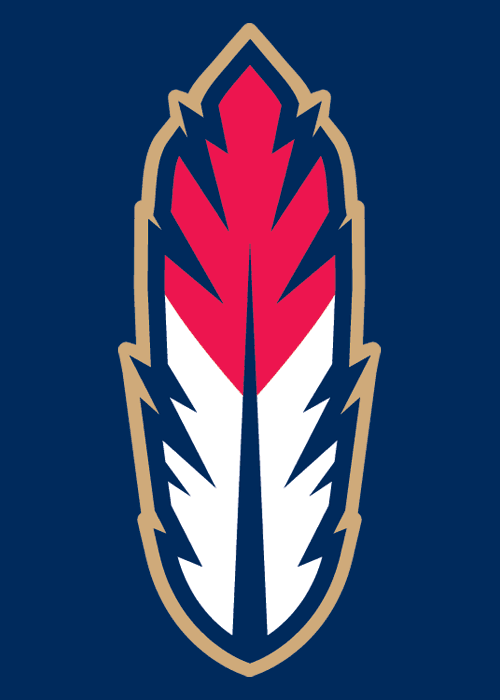 It's been hard to find any sort of rhythm to the 2010 Kinston Indians season, as the K-Tribe has spent the season skirting the edge of fantastic baseball, but never able to maintain it. This week was a microcausm of that very premise, with nothing seemingly matching in what could prove to be the pivotal week in the Baby Tribe's push for a playoff appearance. The starters were brilliant, while the relievers had their worst week of the season. Five batters hit .266 or better, with two of those players hitting over .400 for the week. Five batters hit .170 or lower, with two starters below .100.

Entering the week, the K-Tribe had won three in a row, and seemed to be ready to make a move in a division that wasn't doing much moving at all. Kinston proceeded to lose four of five games, which may have sealed their playoff fate. With 30 games left in the season, they are still in the hunt, only four games back. But in a season that's seen Kinston struggle to maintain any sort of winning consistency, it may be a mountain to high to climb.

Let's get driving, before the dog days of summer start nipping at our milk-bone underwear...

Where We Stand in Week 18:

Overall Record: 54-56(2-4 the past week)
Second Half Record 18-22 (4 games back, in last place)

Week 18 Games:

2 vs. Myrtle Beach(Completion on 8/3/10 at 6:00 PM)
3 vs. Myrtle Beach, L 2-12 (WP: B. Oberholtzer; LP: T. McFarland)(Completion of game suspended on 8/2/10)
3 vs. Myrtle Beach, W 1-0 (WP: J. Mahalic; LP: C. Rodgers; SV: C. Burns)
4 vs. Myrtle Beach, L 1-5 (WP: M. Crim; LP: T. Sturdevant)
5 vs. Lynchburg, L 1-5 (WP: C. Partch; LP: T. Turek)
6 vs. Lynchburg, L 1-2 (WP: J. Hotchkiss; LP: C. Jones; SV: D. Joseph)
7 vs. Lynchburg, W 9-2 (WP: M. Popham; LP: C. Ware)


This Week's Transactions:

08/07/2010 Marty Popham assigned to Kinston Indians from Columbus Clippers.

Week 18 Offense:

With Kinston hitting over .270 last week, the hope was that the offense was just starting to click during the most important month of the season. Unfortunately, that wasn't the case. The team hit .238 for the season, without a home run, 14 RBI, and only 15 runs scored overall. In four of the six games, Kinston scored single runs. In a fifth game, Kinston scored a deuce. The other nine runs came in a Saturday night, nine-run barrage behind a brilliant performance by Marty Popham. This team just doesn't seem to have the overall offensive talent that's needed to get into the playoffs. There's definately some raw ability, but these kids are still learning.

Karexon Sanchez was easily the most consistent offensive producer this past week. Sanchez hit in five of six multi-hit games, with two of those being of the multi-hit variety. He didn't do anything that exciting, scoring three runs, with two doubles, but continued to be the one player on this team that can be counted on to consistently produce. The irony of Sanchez is that when the K-Tribe bats heated up for nine runs on Saturday night, he went 0-4.

There may be something to this move to centerfield for Bo Greenwell. The new offensive leader on this team had a hit in five of six games. The only game he didn't get a hit in, was his lone game in left field. Overall, Greenwell went 9 for 22, with one run, two doubles and a team leading four RBI. Greenwell's stats were a bit masked by a big Saturday night that saw him go 4 for 5, but he's still proving to be a hitter as he moves up through the system. It should be interesting to see what happens with Greenwell next year, because he's certainly earned a shot at starting the year off in Akron, if he doesn't end up there at the end of this season.

There's somethig to this Jeromie Tice kid. Tice batted .306 in the prior two weeks, then stepped up his game by going 5 for 12 for a .416 average. In three starts, Tice had two multi-hit games. He hasn't shown giant power with Kinston, but if he can develop any sort of power, he could be a player to keep an eye on.

Week 16 & 17 Bullpen:

The bullpen certainly didn't shine as a whole this week. As a matter of fact, it was quite the opposite. While there were a couple of solid performances, overall, the pen was dreadful. Overall, this unit pitched 19 2/3 of an inning, giving up 19 earned runs. For those counting at home, that's a near 9.00 ERA (8.70 ERA for those counting at home) as a group. Perhaps the starters need to head back to the bullpen.

In all the muck, there were some solid performances. Closer Cory Burns didn't get a lot of work this past week, being that the Indians only won two games, with one of them a 9-2 blowout. Still, Burns does what he does best. He came in when he was asked to, and shut down Myrtle Beach. He pitched a perfect inning, with two strikeouts, getting his league-leading 20th save. Remember, Burns didn't join this club until the end of May. In his past three weeks, Burns has pitched in five games, with an inning in each. He's given up only two hits and two walks, while striking out six. Two hits and a walk were in one game. He's save four of five games. His overall ERA is a spectacular 2.02, and he's obviously a player that management will be keeping a close eye on.

Matt Langwell is firmly re-entrenched as arguable the best reliever on this team. He's made two appearances, to the tune of 2 1/3 innings. He gave up two hits, without a run or walk, while striking out two. He dropped his overall ERA to 2.38, and hasn't given up a run in 9 innings, since July 5th. For those counting at home, that's no runs in over a month, while giving up only five hits and one walk, while striking out nine batters. Not too shabby.

Chris Jones had a hard-luck outing earlier this week, going three strong innings, but getting the loss against Lynchburg. Jones gave up an early wild pitch, then a two-out double later in the inning scored the runner. The K-Tribe's weak bats failed to push anything even close to home plate, but Jones was solid nonetheless. he went three total innings, giving up a hit and that run, while striking out five.

Travis Turek, Tom Sturdevant, Dave Roberts and Brian Grening combined to go 0-2, while giving up 18 runs in 10 2/3 of an inning.

Week 16 & 17 Starters:

If there is any question about how deep the Cleveland Indians are with regards to quality pitching, the Kinston Indians did their best to answer that question this week. The starters went 2-1 with a 1.67 ERA, while striking out 31, with only six walks. How good was this staff? Their worst pitcher of the week was their ace (well, former ace) T.J. McFarland, who gave up four earned runs in his last start with Kinston. If you take McFarland's stat line away, the starters went 30 innings, while giving up two earned runs. That's a 0.60 ERA for those counting at home. Yeah, and this club still went 2-4 for the week. That's how bad the offense and bullpen was this week.

Marty Popham made his first start for Kinston since his spot start with Columbus (not a good start, to say the least), and was dominating. He went five innings, while giving up three runs and a walk. He struck out 10 batters, of the 15 possible outs. Popham had been a "reliever" recently, pitching four innings at the back-end of Austin Adams starts. With McFarland moving on to Akron, Popham has found a role as starter, and I think you can safely say, he's more than earned it. Now we just need to see some consistency. Popham has gone back and forth with outings, one week, pitching well, followed by a struggle. Consistency could put him on the fast track.

T.J. House has now put together three straight outstanding outings in a row. This week, House went seven strong, giving up three hits and a walk, while striking out three. In his past three outings, House has gone 19 innings, with six hits, an earned run, four walks and 12 K's. I'm not sure what tweaks he's made, but they are working. House is a kid that's responding to earlier struggles.

Joe Mahalic also put together a special start in getting a win this week. He went six inning, giving up two hits and a walk, while striking out eight batters. I can't imagine Mahalic is being looked at as a starter, but if he can start putting together appearances like this, he might get a look.

Austin Adams just keeps pitching well. This week, he went fiving innings, giving up five hits and a run, while striking out four. His overall ERA is 1.47, and he's another one of those pitchers that has to show the Tribe brass what he's got. He certainly has raised eyebrows this year, shining at both Lake County and now, Kinston.

Joe Gardner now becomes the ace of the staff, although some, including me, say he's been the ace for awhile now. He didn't get a win this week, but he did go seven innings, giving up four hits, a run and two walks, while striking out three. His 2.84 ERA is now only .03 away from McFarland's team lead, and it's only a matter of time for the big righty to get there. He's had a couple of rough outings recently, but his past two are stellar. I'll be honest, I'd have called up Gardner before McFarland.

McFarland's last start with the K-Tribe wasn't anything special. He went 2 1/3 before the game was suspended, while giving up four earned runs, and five overall. This was his second horrid start in his last four starts, and his third start out of four that had the ace struggling. He also struggled in his first start at Akron. Let's hope he can right the ship.

Week 18 Awards:

Offensive player of the week: Bo Greenwell
Relief pitcher of the week: Matt Langwell
Staring pitcher of the week: Marty Popham

Player of the week: Marty Popham

Here comes week 18:

8 vs. Lynchburg, 2:00 PM
9 @ Salem, 7:05 PM
10 @ Salem, 7:05 PM
11 @ Salem, 7:05 PM
12 @ Salem, 7:05 PM
13 @ Lynchburg, 7:05 PM
14 @ Lynchburg, 6:05 PM
The Rearviewmirror: I don't know what the future holds for T.J. McFarland. He's got great stuff, and great make-up, but I can't help but think it was too early to move him up. He's been dominant at times this year, and his numbers are impressive, but there I can't shake that he needed to finish the year here in Kinston. I hope I'm wrong, and good luck to you T.J. I also want to say see you later to Carlos Santana. I always fear injuries. You just never know when a player gets injured, and never returns to form. He's too good not to, but you just never know.
Jim is currently the senior editor and Columnist, as well as the host of IBI's weekly online radio shows, Smoke Signals and Cleveland Sports Insiders. You can follow Jim on Twitter @Jim_IBI, or contact him via e-mail at jpete@indiansprospectinsider.com.
User Comments
No comments currently. Be the first to comment!