Sunday Notebook: Lovullo Out, Sarbaugh In?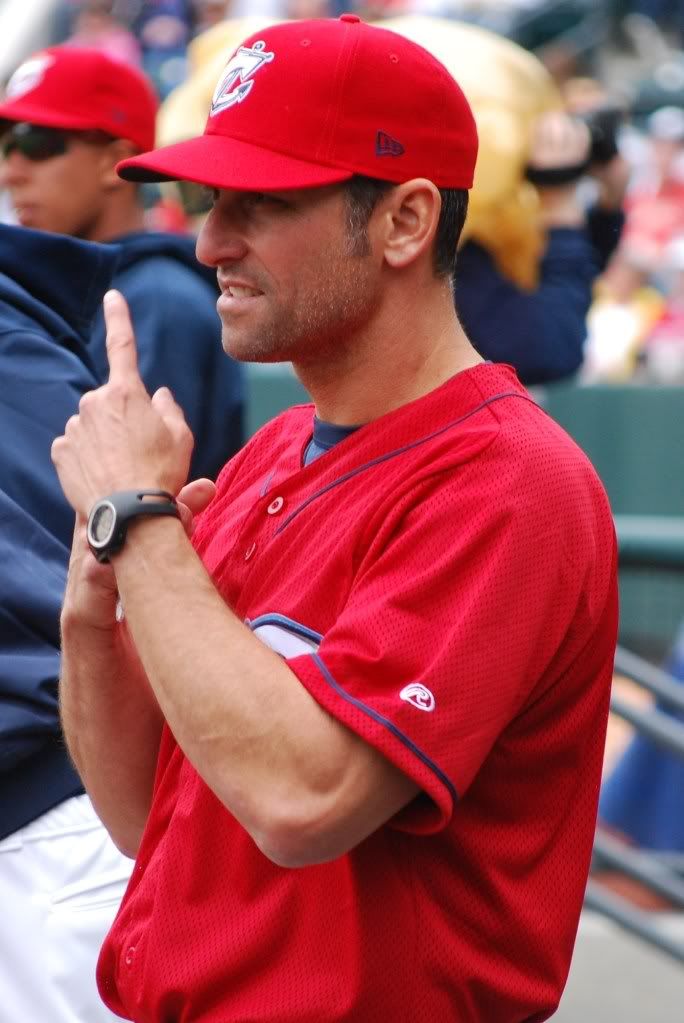 I'm finally back from my Thanksgiving trip to Des Moines, Iowa and have a few notes to catch up on:
- As reported earlier in the week by the Cleveland Plain Dealer, Triple-A Columbus manager
Torey Lovullo
has left the organization and has signed on with the Boston Red Sox to be the manager of their Triple-A affiliate in Pawtucket. When Lovullo was passed over for the Indians managerial opening and then not added to new manager Manny Acta's staff, the writing was on the wall that Lovullo would leave. Lovullo being passed over as the manager was not much of a surprise, but he looked to be a shoe in to be named to Acta's staff. When that did not occur, it was obvious he needed to look in a new direction for a better opportunity and that is what he did with Boston. While Lovullo was certainly disappointed in not being added to the big league staff, from what I have heard it was an amicable parting.
- The Plain Dealer reports that Joel Skinner and
Mike Sarbaugh
are the two likely candidates to replace Lovullo as the Triple-A manager, though I would be very surprised if Sarbaugh is not named the new manager. The Indians are high on Sarbaugh, and he has been very successful as he has moved up the managerial ranks in the Indians farm system. He has been in the organization for 20 years, six of those as a manager. He has managed his teams to championships in three of his six years, winning in 2004 with short-season Single-A Mahoning Valley, 2006 with High-A Kinston, and in 2009 with Double-A Akron. An announcement of the coaching staffs for the Indians minor league system may be announced later this week.
- Right-hander
Jake Westbrook
made his first rehab start last night in Puerto Rico. No word yet on his exact pitch count, but it was probably somewhere in the neighborhood of 30-35 pitches. For the game he went 1.2 innings and allowed 1 run on 3 hits, 1 walk, and had 0 strikeouts. Of his five outs he recorded, four were of the groundball variety which is a good sign.
- Earlier in the week, left-hander
Rafael Perez
made a start in the Dominican Republic where he went 4.0 shutout innings allowing 1 hit, 3 walks, and had 5 strikeouts. Being stretched out to four innings made it look like he was being looked at as a possible starter for 2010, but that is not the case. The Indians are simply starting him to help him develop more consistency with repeating his delivery and slider as well as improving the command of his fastball. As many know, he was a starter in the minor leagues up until his bullpen conversion which started in 2006, so he certainly has experience in the starting role; however, the Indians are still committed to him in the bullpen.
User Comments
No comments currently. Be the first to comment!