The 2010 Prospect Book Has Arrived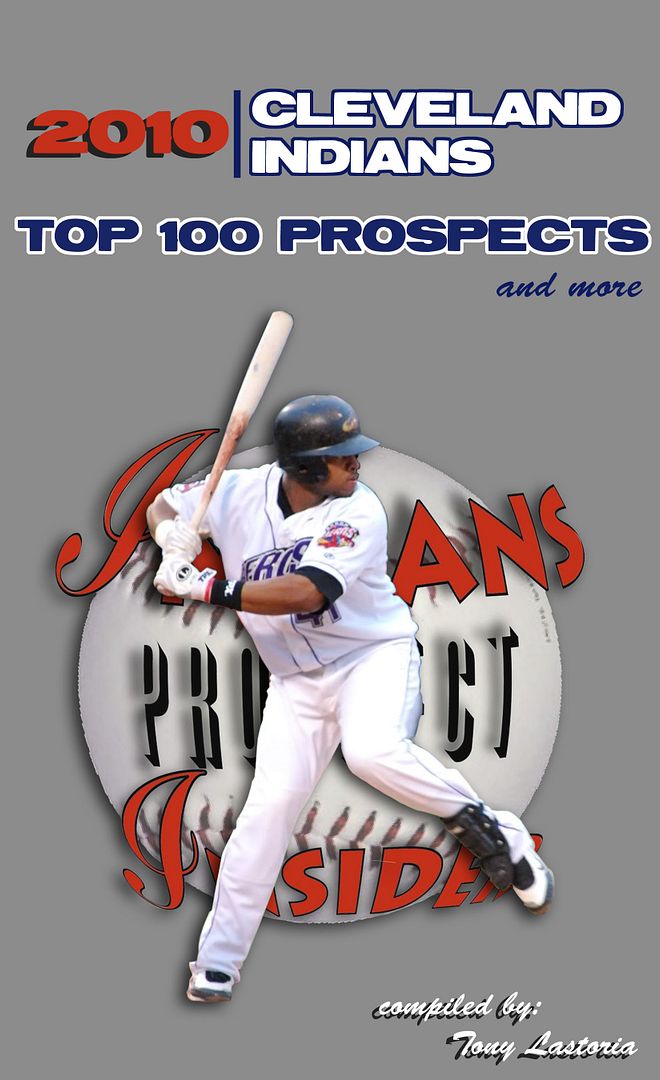 On Thursday afternoon I received my first shipment of the new
2010 Cleveland Indians Top 100 Prospects & More
books. With that, I will be putting orders in the mail throughout the day on Friday and on into Monday and Tuesday of next week to get out all of the pre-orders that have been received. For anyone interested in a copy of the new book, please feel free to use the form on the right side of this page or
contact me
if you prefer to send payment by US Mail.
For those waiting for the book to become available on-line, the process is still kind of slow on that front. It should be up in several popular on-line bookstores in the next two to three weeks if all goes well. Also, the book will be available at all Cleveland Indians Team Shops, which includes the team shop at Progressive Field as well as the five team shops located in malls in the Cleveland area. Last, while details are still being worked out, the book will be available at every minor league affiliate team shop this year as well. So, for anyone who prefers to remain anonymous or prefers privacy, there will be several purchasing options at your disposal soon. I will make an announcement once the book is available on-line.
*****
I also wanted to make note that I have some copies of the 2009 and 2008 versions of the book still available. For those interested in the
2009 Cleveland Indians Top 100 Prospects & More
book, they can be purchased for $10 a piece. Supplies are extremely low on the
2008 Cleveland Indians Top 50 Prospects & More
book, and anyone interested in a copy can purchase it for $7 a piece. Please
contact me
with any order requests or questions.
User Comments
No comments currently. Be the first to comment!