The 2011 Draft signing deadline is upon us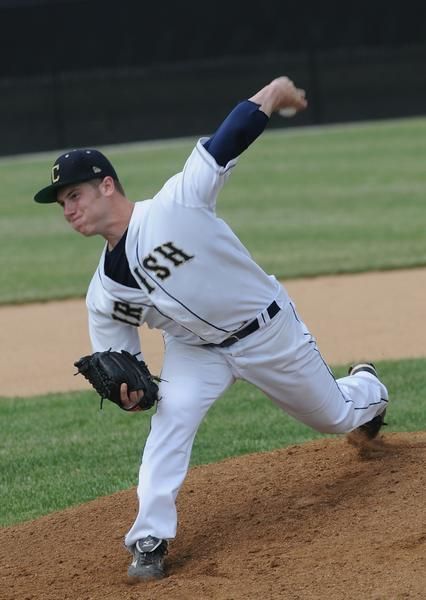 Dillon Peters
The draft signing deadline is tonight at midnight.
What this means is all players from the 2011 Draft must be signed by 11:59:59 p.m. EST tonight or teams can no longer sign them and the players go right back into the draft pool next year or when they are qualified to enter again. The entire draft process would start all over again for them.
The only exception to the signing deadline is college seniors can be signed after the August 15th deadline, though this usually does not apply to anyone since college seniors are signed well before the deadline because of their limited leverage.
With the signing deadline (finally) upon us, the Indians go into this final day with a couple of high profile players still unsigned. First round pick shortstop Francisco Lindor and second round pick right-handed pitcher Dillon Howard are still unsigned, and the only other unsigned pick in the Indians' first 16 rounds is eighth round pick left-handed pitcher Stephen Tarpley. The only other unsigned high profile draft pick for the Indians highly regarded by Baseball America and Perfect Game is 20th round pick left-handed pitcher Dillon Peters.
All of the unsigned high profile picks are high school players, which is of no surprise. These are players that have the option of attending a big time college program so their asking price is high. They will all also command overslot money, which even if they already have agreed to terms their signings may have been delayed by MLB until today to try and control the overslot spending and also avoid other players/agents from seeing the bonus amounts they signed for so as to not start a game of
User Comments
No comments currently. Be the first to comment!