The AFL Update: Week 1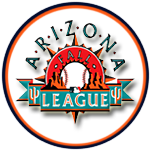 The Arizona Fall League is a week old, and it's been a mixed bag for the Indians prospects so far in Peoria. The team they are playing for, the Peoria
Javelinas
, sits at the top of the National Division with a 3-2 record. There are few things in baseball less important than teams' records in the Arizona Fall League however, so let's get right into how the Indians prospects have been performing so far:
Jason

Kipnis
-2B:
Kipnis
hasn't exactly set the world on fire in his 5 games for the
Javelinas
, going 3-20 with a HR and 6 RBI. He's struck out 4 times and walked once.
Kipnis
had a big game on the 15
th
, going 2-5 with a HR and 5 RBI.
Kipnis
has played both 2B and 3B for Peoria, but the time at 3B was just a placeholder until fellow Tribe prospect Cord Phelps arrived from his stint with the U.S. Team.
Kipnis
left Saturday's game early, but was right back in the lineup on Monday so there's no injury issue there.
Cord Phelps
-3B/2B: Phelps played in his first game in the
AFL
yesterday, going 1-4 with a BB and 2 K as the DH for the
Javelinas
. He had been playing with Team USA in the Pan Am qualifiers, where he hit .237 (9-38) with 0 HR and 6 RBI. He's in Arizona to play 3B and see if he can get a crack at the hot corner in Cleveland next year.
Adam Abraham
-3B/C: Abraham started one game for Peoria,
DH'ing
back on Oct. 16. He had a good game, going 2-4 with a double and scoring a run in a
Javelinas
loss.
Roberto Perez
-C: Perez has been behind the plate in two games for the
Javelinas
, going 1-8 with a double. He's been putting the ball in play, having struck out just once. The
AFL
is going to be a challenging environment for Lake County teammates Abraham and Perez, as most of the pitchers they will be facing spent 2010 two or even three levels ahead of them. So far, both are holding their own in limited action. If they put up even decent numbers in Arizona, it will be a great sign for their development.
Scott Barnes
-SP: Barnes has started twice in Arizona, including the opener for the
Javelinas
. His two starts could hardly have been different. In the
AFL
opener he was touched up for 5 ER on 5 hits in 2 2/3 innings pitched, striking out 6. In yesterday's start, he threw four scoreless innings, striking out 5 and allowed just a single batter to reach base. He needed 54 pitches to get through his four
innings
, 35 of which he threw for strikes. Barnes has 11 K in 6 2/3 innings without walking a batter. His 11 K currently lead the
AFL
. If he can keep missing bats anywhere near that rate, he should have a solid campaign in Arizona.
Eric Berger
-RP: Berger has thrown two innings in his two appearances, striking out three and now allowing a run. He was living on the edge in his first appearance, giving up two hits and walking a batter but escaping damage by striking out two. His second outing yesterday was much better, striking out one and allowing just a single hit.
Chen Lee
-RP: Lee has also pitched in two games so far in AZ, giving up 2 ER in 3
IP
, while striking out 4. He has walked one batter. Lee had a rough first outing, giving up both of his runs in his two innings of work on the opening day of the
AFL
. His last outing was better, as he threw a scoreless inning and struck out two of the four batters he faced.
Bryan Price
-RP: Price has thrown in just one game for Peoria, giving up an unearned run in two innings of work back on Oct. 14. He gave up two hits, walked a batter, and did not record a strikeout.
Travis

Turek
-RP:
Turek
has had one uneventful outing for the
Javelinas
, pitching once on Oct. 16. He gave up one hit and struck out a batter in his inning of work.
Check back every Tuesday morning here at the IPI for a weekly recap of how the Cleveland prospects are playing for manager Mike Sarbaugh and the Peoria Javelinas in the AFL.
User Comments
No comments currently. Be the first to comment!