The AFL Update, Week 4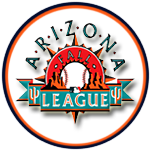 The
Javelinas
have been on fire lately, pounding the Phoenix Desert Dogs yesterday 18-6. They've now won four of their last five to run their record to a West-leading 14-7. I know I've said before that the
AFL
record means nothing, but it could at the very least mean some extra baseball for our guys down in the desert, so that's something to look forward to!
The
AFL
Rising Stars game was held last Saturday, and it was an exciting game that ended in a walk-off HR.
Kipnis
was the only Tribe prospect selected to play in the Rising Stars Game, and he played well. Coming off the bench in the 6
th
inning,
Kipnis
doubled off of
fireballing
Cubs prospect Chris Carpenter (who played his college ball at Kent State). Carpenter struck out two of the other three batters he faced, so
Kipnis
was stranded on base. His double was one of only three extra base hits recorded by either team in the 3-2 victory for the West.
Jason

Kipnis
, 2B:
Kipnis
has been hitting the ball better lately, and now has hits in six of his last nine games. He went 2-4 yesterday with 2 3B, 2 R and a BB. He's still just a shade under the Mendoza Line for the season in AZ, but his OPS is a much more respectable .789 thanks to an even .500
SLG
.
Kipnis
has 3 HR and 12 RBI, and the league-leaders have 4 and 19 in each category, respectively. As he mentioned in his blog, 2010 has been a long year for
Kipnis
, and he's played more baseball this year than any other year in his life. Its possible he's just getting a little tired, and I fully expect him to come back strong in the spring of 2011.
Cord Phelps
, 2B/3B: Phelps has continued to sizzle in the desert and is now riding a 7-game hitting streak for the
Javelinas
. He is 13-29 (.448) over the streak with a HR and 4 RBI, and he continues to show top of the order skills by drawing 6 BB in those 7 games as well. For the season in AZ, Cord has posted a .352/.478/.500 line with 13 BB and 12 K. Despite his outstanding 2010 campaign for the
Aeros
and Clippers, Phelps is still seen by most pundits outside of the organization as a utility player in the long run. As an added degree of difficulty, he's going to have to continue to prove himself at every level because of the presence of fellow top prospect Jason
Kipinis
. All Phelps can do is keep hitting the ball, and the rest will take care of itself.
Roberto Perez
, C: Perez has caught two games since the last
AFL
update, and had his best offensive game of the season on Nov. 5. He went 2-5 with 2 R and an RBI to raise his average to .156 on the year, and snapped a 14 at bat
hittless
streak for the backstop. Despite the offensive struggles, Perez continues to play well behind the dish and is getting good reviews for his ability to handle a pitching staff.
Adam Abraham
, 3B/C: Abraham has continued to put together a solid campaign in his limited opportunities in Arizona. In the two games he was eligible to play in since the last
AFL
update, Abraham went 2-7 with a 3B, 2 RBI, 2 R and 3 BB. Thanks in part to his terrific 7-4 BB to K ratio, Abraham has posted an .809 OPS for the
Javelinas
. He also has one of the
coolest pictures
on his player profile in the
AFL
.
Scott Barnes
, SP: Profiled in
yesterday's

AFL

Spotlight
, Barnes started for the
Javelinas
on Nov. 5 and posted another outstanding outing on the way to recording wins in back-to-back starts. He didn't give up a run in his 4 innings of work, struck out 2, walked one and allowed 3 hits. Barnes is now up to 18 2/3 innings in Arizona, and he has a 4.34 ERA to go along with his league-leading 21 K and just 4 BB.
Eric Berger
, RP: Berger has just one outing since last weeks update, pitching a clean frame on Nov. 4. Berger got all three batters he faced to ground out, and now has a 1.33 GO/
AO
rate in AZ. He's now thrown 6 innings without allowing an earned run, and has allowed just two
baserunners
in his last 3 1/3 innings.
Chen Lee
, RP: Lee hasn't pitched since the last
AFL
update. He still has a 7.50 ERA, 7 K and a BB in 6 innings of work.
Bryan Price
, RP: Price has pitched twice since the last
AFL
update, including yesterday against the Desert Dogs. Yesterday's outing was a clean one, as he delivered two shutout innings with a strikeout, allowing just one hit. His prior appearance was back on the 2
nd
where he gave up a run on a hit and walked a batter. For the season in AZ, Price has a 7.27 ERA, 3 K and 5 BB in 8 2/3
IP
. Price struck out a batter per inning this year for the
Aeros
, so his inability to miss bats in AZ is not something I saw coming.
Travis

Turek
, RP:
Turek
has appeared in just one game since the last
AFL
update. He pitched 1 1/3 scoreless innings back on Nov. 3, striking out one and allowing one hit.
Nationals OF Bryce Harper is still hitting in the
AFL
. He has hits in his last two games, as well as the first three walks of his professional career. His triple slash line so far is a robust .328/.463/.525, and he has 3 BB and 8 K. There's nothing in his AZ performance to suggest he's anything but a future star, as he's doing this against kids 3-5 years older than he is for the most part.
User Comments
No comments currently. Be the first to comment!