The AZL/DSL Rookie Report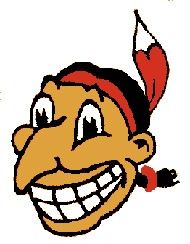 AZL Indians
Last Week (3-2):
Sun 6/26: A's 9-3 (W)
Mon 6/27: OFF
Tues 6/28: Dodgers 1-11 (L)
Wed 6/29: Rangers 2-1 (W)
Thurs 6/30: Giants 3-2 (W)
Fri 7/1: Reds 1-5 (L)
Sat 7/2: OFF
Through ten games this season the AZL Indians have shown the ability to hit the ball well with some average pitching backing them up. Top prospect Juan Romero continues to get major work as the regular rightfielder for the AZL team after playing nothing but third base for them the previous season. Romero leads the team with two home runs and nine RBI through the early part of the season. His one downfall so far is that he has struck out fourteen times in eight games without a walk. Third baseman Robel Garcia may be hitting .407 after a week and a half, but it is real early and he only has 27 at bats.
After two years of waiting we finally get to see 19-year old Elvis Araujo throw some competitive innings. Through three starts he is 1-1 with a 2.08 ERA in 13.0 innings. Batters are hitting .204 so far early in the season and he has struck out 13 with just five walks.
The AZL team is composed of many players from last year's DSL team along with many of our late 2010 draft picks. As 2011 picks sign this will be a team to watch as not everyone can go to Mahoning Valley. One name to keep an eye on is 3rd round pick Jake Sisco as he has two starts of three innings each as the Indians try to work him in slowly.
The AZL Indians are now (5-5) on the season and are 2.5 games behind the Dodgers.
DSL Indians
Last Week (2-3):
Sun 6/26: Rays 4-5 (L)
Mon 6/27: OFF
Tues 6/28: Rain Out
Wed 6/29: Yankees 3-8 (L)
Thurs 6/30: Mets 9-2 (W)
Fri 7/1: Red Sox 0-3 (L)
Sat 7/2: Royals 4-3 (W)
The Indians through 29 games are an awfully poor hitting team. The top team average in the league belongs to the Yankees2 (.267) and the Indians are last in the 33 team league with a .198 team batting average. OF/DH Felix Lora continues to lead the way for the Indians leading the team in games (29), at bats (102), runs (12), hits (21), doubles (10), extra base hits (11), home runs (1), and RBI (10). The bad news is that Lora is hitting just .206 with an OPS of .604. I just don't see any future Jesus Aguilar's on this team. Last season the DSL Tribe had Erik Gonzalez, Charlie Valerio, and Luigi Rodriguez (all on the AZL team now) with averages between .275 and .340 with OPS's over. 770. The hope for development on this team is the defensive work that Yonathan Mendoza and Joel Caraballo are putting forth at shortstop.
17 year old, 6'5" lefthander Luis Lugo might be the prospect we'll be talking about in the future. After five shutout innings on Saturday, Lugo has thrown 19.1 innings this year with batters hitting just .174 of him as he has struck out 26 and walked just 11. Another young lefty, 18 year old Anderson Polanco, is also showing strong numbers in the early going. He has struck out 27 batters in 25.0 innings while walking just 11 with the league hitting. 209 off of him.
So despite the subpar hitting, the pitching staff has some interesting prospects that make the DSL team worth paying attention to the rest of the summer.
The DSL Indians are now (11-17) on the season and are 7.0 games back of the first place Red Sox.
Follow Tony and the Indians Prospect Insider on Twitter @TonyIPI. Also, his latest book the 2011 Cleveland Indians Top 100 Prospects & More is available for purchase for $20.95 to customers in the US (shipping and handling extra).
User Comments
No comments currently. Be the first to comment!