The Cleveland Indians get ready for a TribeTown October!!!
...a celebration of photos....
The Cleveland Indians are returning to the playoffs after an incredible two-week run that saw the team rack up a ten-game winning streak, while passing both the Texas Rangers and the Tampa Bay Rays for the top wildcard spot. The Tribe will play in front of a sold-out crowd on Wednesday. Who will they play? The Texas Rangers and the Tampa Bay Rays will figure that out tomorrow, but one thing is for sure. Your Cleveland Indians will be home on Wednesday, ready and waiting for their first trip to the playoffs in six seasons. Here's a look at today's season finish:
Ubaldo was the Indians' starter. He wore his newly crowned ace-status quite well (AP Photo/Ann Heisenfelt)
Nick Swisher led things off for the Tribe, with a two-run bomb. (AP Photo/Ann Heisenfelt)
When Jason Kipnis Scored in the seventh, the Indians were up 5-0 and on their way. Ryan Raburn had scored earlier in the game as well.(Photo by Hannah Foslien/Getty Images)
By the time Ubaldo was done, he had struck out 13 hitters, his career high. (John Gress/Getty Images)
Justin Masterson closed things out for the Indians, and the Indians were wildcard champions!!! (AP Photo/Ann Heisenfelt)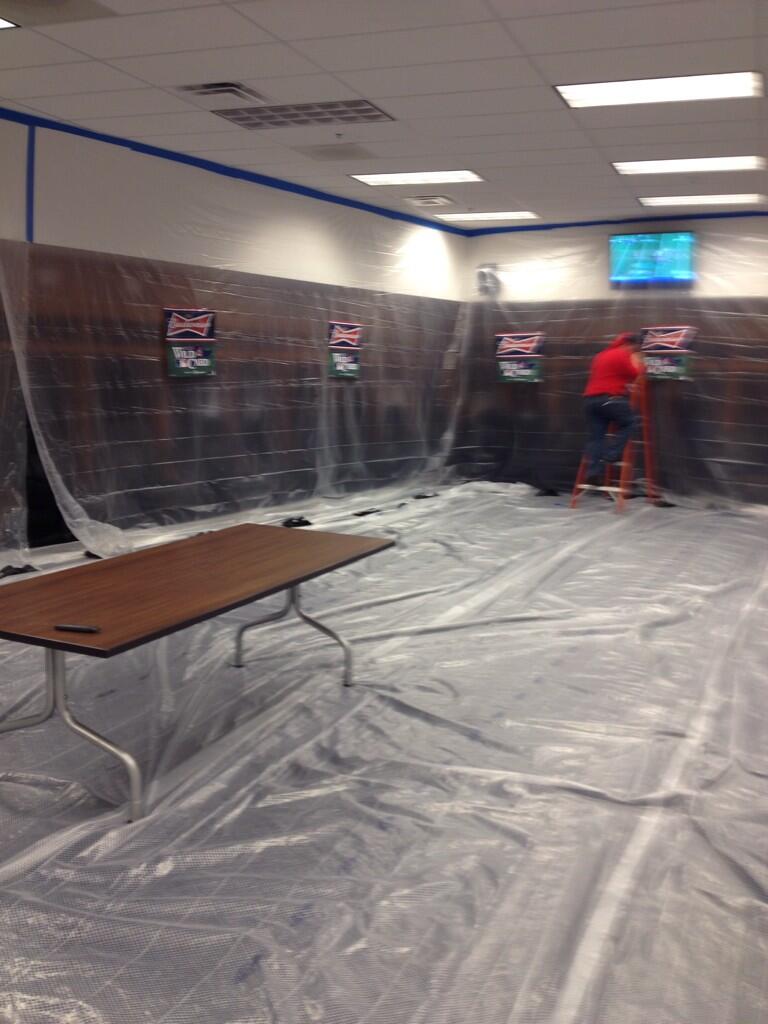 Clubhouse Preparations were made (photo: Cleveland Indians/MLB.com)
And the party was on!!! (Photo by Hannah Foslien/Getty Images)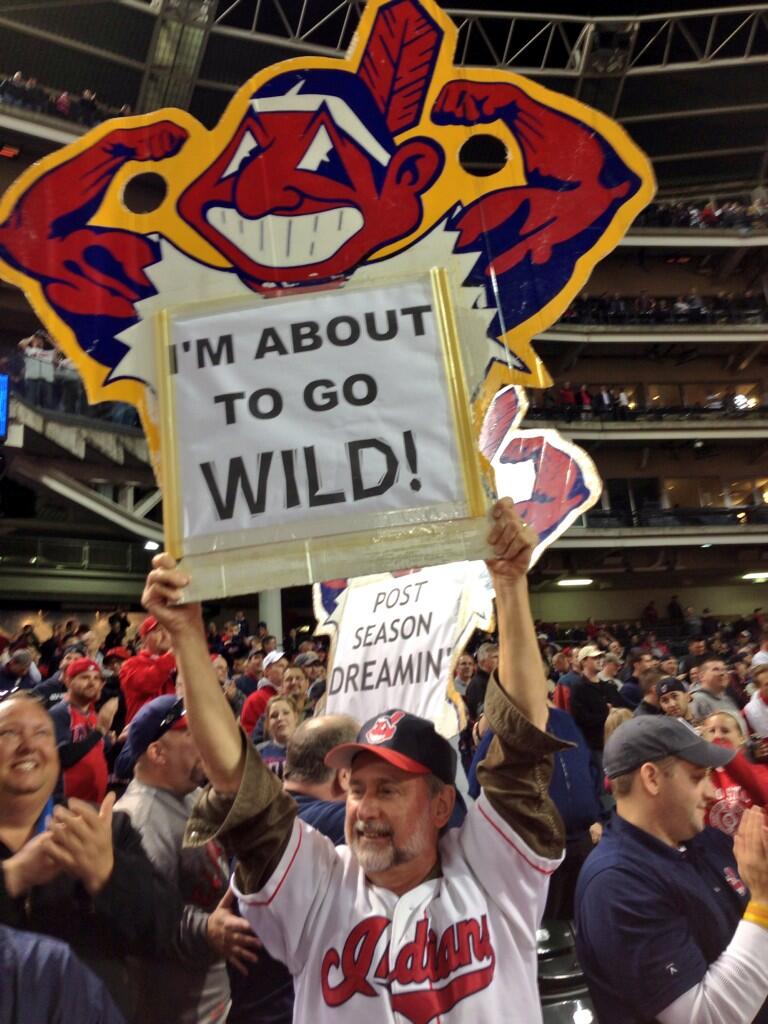 And the fans were celebrating too. (photo: Twitter)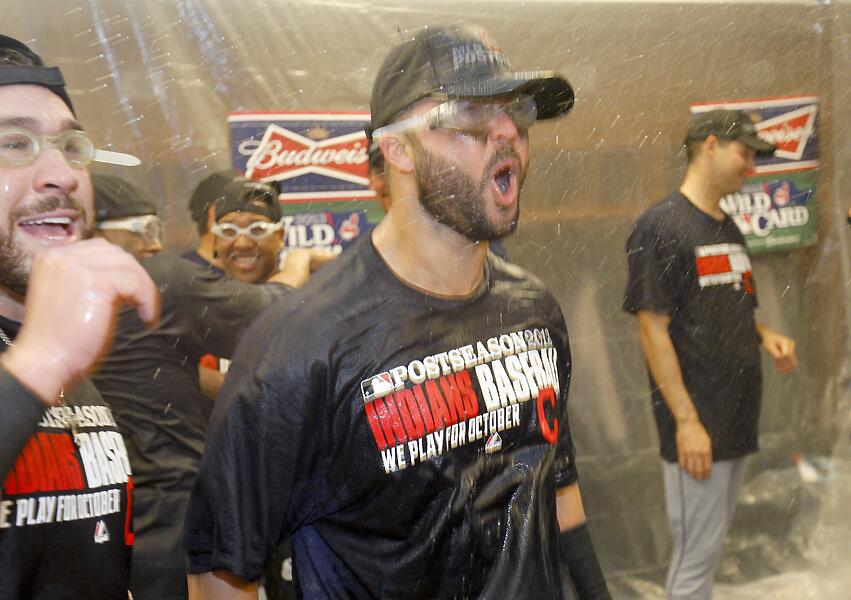 Captain Swisher, and his trusty sidekick, the JK Kid (photo: MLB.com/Twitter)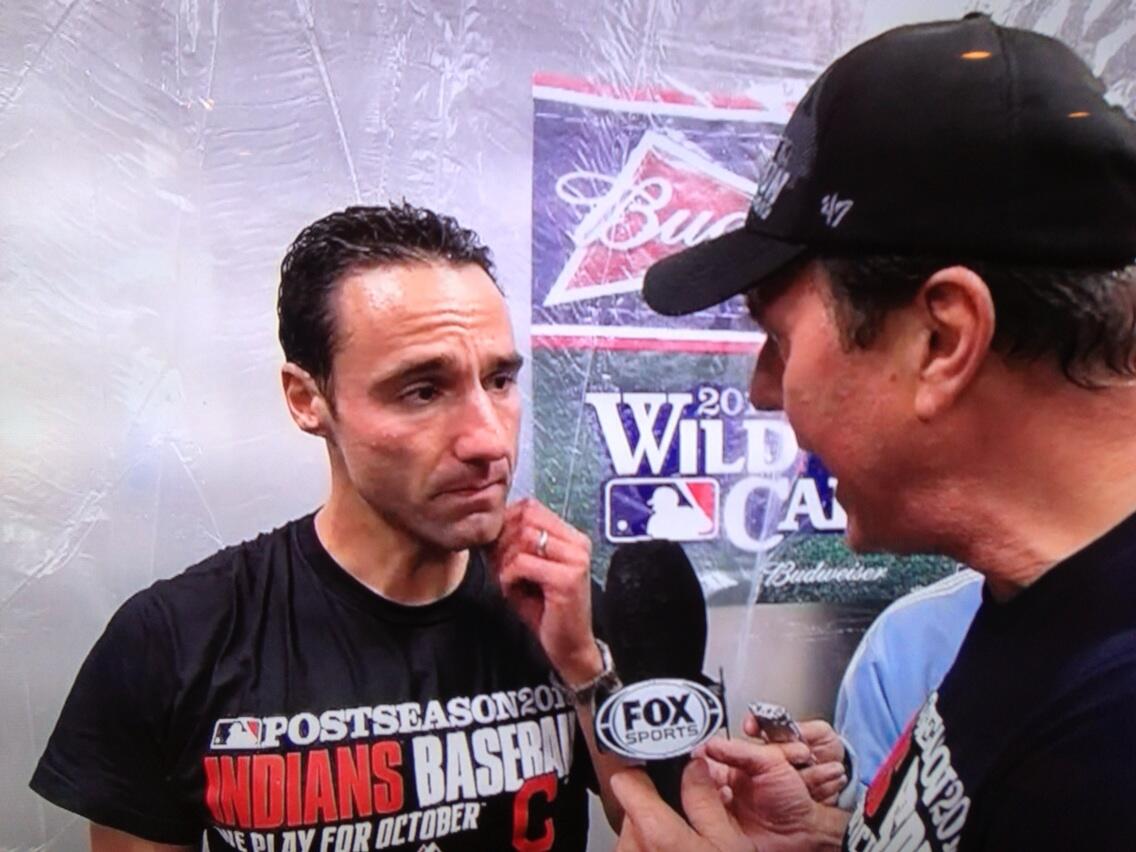 1/3 of the holy Triumverate...the architect, interviewed by Rick Manning (photo: Twitter/Dennis Manoloff)
The Indians win over an already happy Browns Crowd! (photo: Anthony Gallas/Twitter)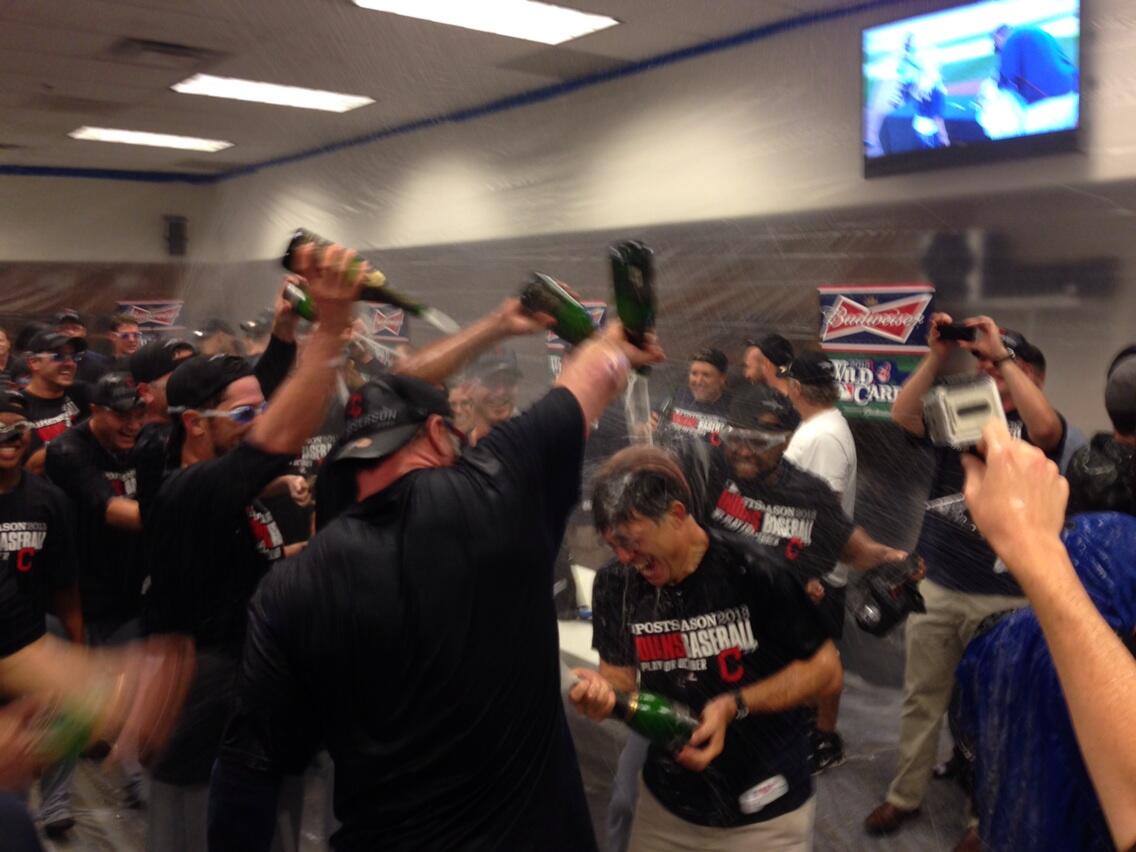 Paul Dolan gets drenched (photo: clevelanddotcom/twitter)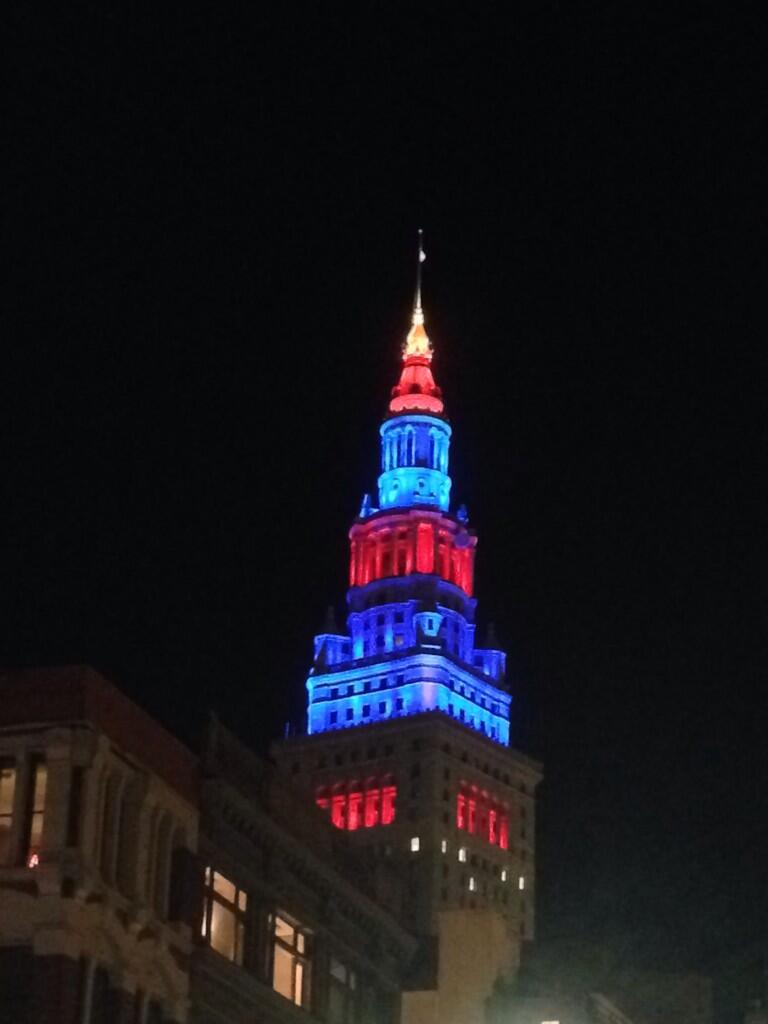 The Tower City Center throws up the Tribe Colors to CELEBRATE!!! (PHOTO: TWITTER)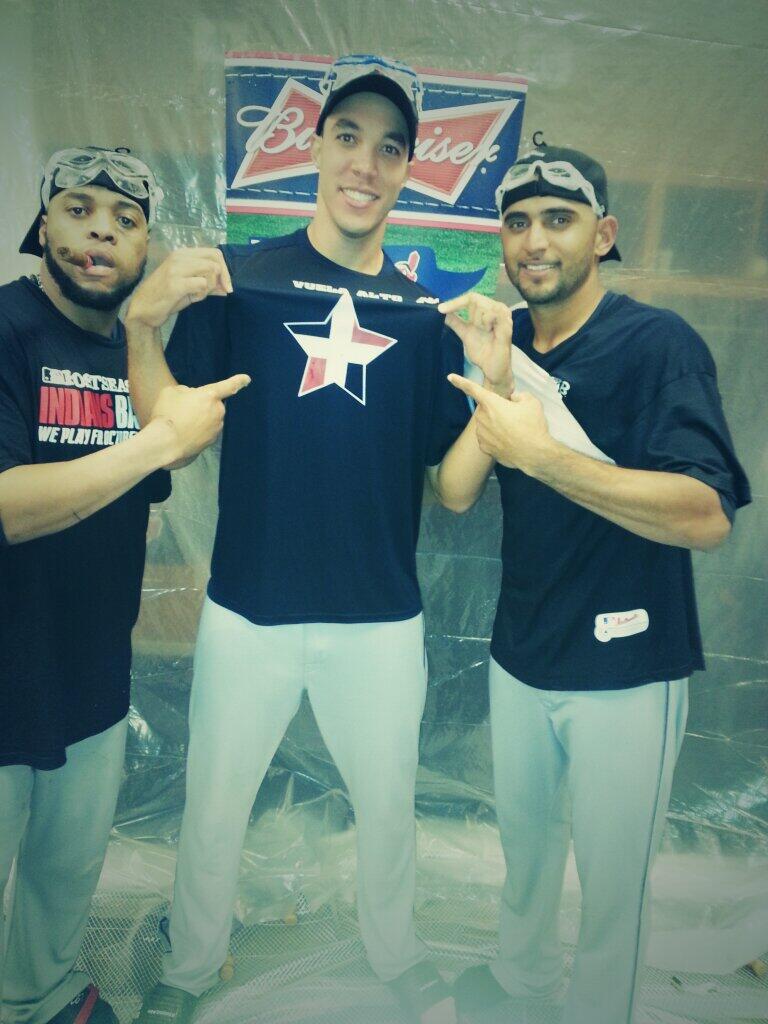 Dominican SUPERSTARS (Photo: Danny Salazar/Twitter)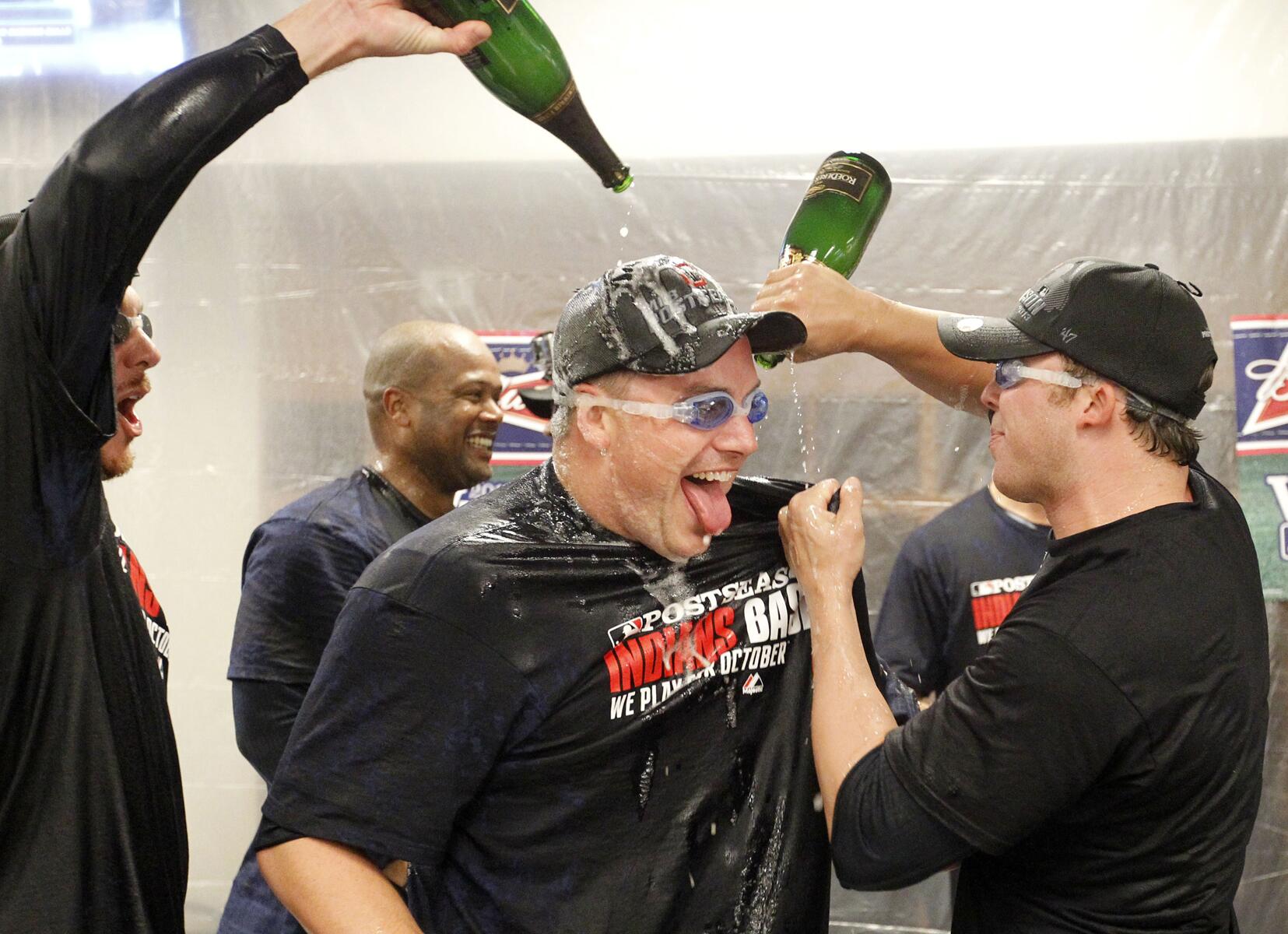 It's GOGGLE TIME (Photo: Cleveland Indians/MLB)
Jim is currently the senior editor and Columnist, as well as the host of IBI's weekly online radio shows, Smoke Signals and Cleveland Sports Insiders. You can follow Jim on Twitter @Jim_IBI, or contact him via e-mail at jpete@indiansprospectinsider.com.
User Comments
Jorge
September 29, 2013 - 11:45 PM EDT
!!!!!! Cleveland Indians is Great !!!!!!!
Jeff
September 29, 2013 - 11:30 PM EDT
And Francona isn't dumb enough to use his Jose Mesa, Perez. Something special feels like it's happening - and not just with the Tribe. The Browns feel like they are on the right track (yeah, it's two games - but the FEEL right now is different). The Cavs should be much improved and in the NBA playoff hunt. I won't go so far as to put the Browns in the category, but I think they've found something in Hoyer. They have a ton of draft picks in a loaded draft and a lot of money. If they improve this year, it'll be easier to sell to free agents.

Wednesday-Thursday-Friday-Saturday could be pretty intense for Cleveland sports. If the Tribe wins, they get to play Boston and we have the Browns Thursday night. Cavs training camp is opening up too.

Maybe I should claim some responsibility. Last time I visited Cleveland in the summer and saw the Indians downtown was 1997. I did it again this summer. If they win the World Series, I might have to think about a permanent move back up there to downtown.
Dan
September 29, 2013 - 9:04 PM EDT
What an amazing year ...feel bad I didn't maintain my belief throughout the year ... Before season started I had predicted not only playoffs, but World Series ...but, to be honest, I lost hope on more than a few occasions. But, this team has a special chemistry that can't be denied. Now that we're in ....anything can happen. Let's just hope and pray that EVERYTHING NOW HAPPENS !!
Canadian Joe
September 29, 2013 - 8:58 PM EDT
Wow !!! What a year !!! Who would have thunk it back in April. For a team with no front runners in MVP or Cy Young races, this is a major accomplishment. Manager of the Year ??? OK, Farrell did a good job, but this ? Come on !!!! What a managerial job. And if this team has an MVP, think Mickey Calloway !! Between Ubaldo and Kazmir, McAllister and Kluber, a great job 1!! And that doesn't include Salazar. Pay him well !!! He earned it. Followed this team for 60 years. This has to be the most resilient team of them all. So proud of them !!! And Tony, you and your team of reporters are first class !! I'm trying not to cry but.... damn it's hard !!!! GO TRIBE !!!!!
Rich S.
September 29, 2013 - 8:39 PM EDT
Who would have believed the Indians getting this far after the disaster of last year? This team has the feel of the 97 team. Salazar could be this year's Jaret wright. Go Tribe'!!!!!