The Scrapperbook: Season in Review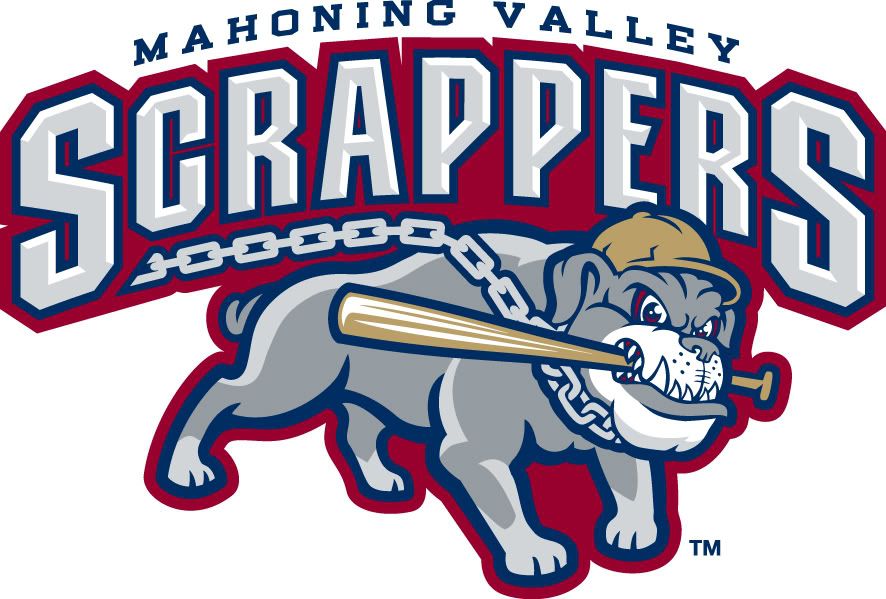 It seems like just yesterday we were taking a look at all the new, fresh faces we were about to watch this season. It certainly went quick, and while the record was not one to remember for the Scrappers, the season proved that there are positives that you won't see in any box score, record, etc. I look forward to the 2011 season and starting over again with more fresh faces. Thank you all for taking the time to read this season .. Go Tribe!
Final Standings:
Overall Record: 30-46. Sixth place, 16 games behind Batavia.
Last 10 Games:
27 @ Auburn, L 0-10 (WP: S. Griffith; LP: J. Cooper)
28 @ Auburn, L 1-4 (WP: S. Strickland; LP: C. Cook; SV: D. Marze)
29 @ Auburn, L 2-4 (WP: T. Garrett; LP: K. Wetmore; SV: D. Permison)
30 vs. Auburn, W 4-2 (WP: M. Rayl; LP: A. Sanchez; SV: J. Ehlert)
31 vs. Auburn, L 1-3 (WP: M. Kelly; LP: J. Reichenbach; SV: D. Marze)
1 @ Williamsport, W 6-1 (WP: A. Kaminsky; LP: M. Hollands)
2 @ Williamsport, L 5-9 (WP: E. Pettis; LP: J. Cooper)
3 vs. Jamestown, L 3-6 (WP: K. Toves; LP: C. Cook; SV: J. Conley)
4 vs. Jamestown, L 4-6 (WP: Z. Neal; LP: R. Gardner; SV: J. Rogers)
5 vs. Jamestown, L 9-10 (WP: K. Cravey; LP: J. Goryl; SV: J. Conley)
Offense in Review:
It's no secret that for much of the season, the Scrappers offense relied heavily on fielding mistakes to generate spark. There were short spurts throughout the season where you thought this team may finally come alive and that they put it all together. However, the often didn't last long. To be entirely honest, this may have been one of the worst offensive teams I've ever witnessed at any level of professional baseball. They finished last in the league in batting average (.231), third to last in hits (578), second to last in runs (275), last in doubles (108), sixth to last in home runs (30), second to last in RBI (236), third in strike outs (541), fourth to last in stolen bases (53), third to last in total bases (812), second to last in OBP (.307), last in SLG (.324), and second tolast in OPS (.631). These numbers aren't to take away the performances of a few players, though, mainly Giovanny Urshela and Chase Burnette.
Offensive MVP: Giovanny Urshela
The season started off slow for Giovanny Urshela, and for much of the first few weeks, Chase Burnette was on fire for the Scrappers. But finally, something clicked for Urshela and he proved that he has some definite potential going forward. Where he really shines is in the field, where he has good range, hands, and a strong throwing arm. He finished the year hitting .290 (64-221), with 8 doubles, 3 home runs, and 35 RBI, crossing the plate 22 times himself. He walked 12 times and struck out 32 times. He compiled a .326 OBP, .367 SLG, and .693 OPS.
Pitching in Review:
Had the offense been more effecient, this team could have won many more games, in large part because the pitching kept them in ball games. The starting rotation, specifically, was solid and consistent for the majority of the season. However, the main downfall for the pitching staff was generally the bullpen, although Nick Kirk was very solid late in games. The team ERA finished at 4.14, which ranked third highest in the NYPL. They have also allowed the fourth most hits in the league (644), fourth most runs (363), third most earned runs (307), second most home runs allowed (48), and fourth least in strike outs (549).
Pitching MVP: Alex Kaminsky
Mr. Reliable for this staff all season was Alex Kaminsky, who was a huge unknown coming into the season, signed as an undrafted free agent. He proved to be the anchor for the pitching staff, turning in quality start after quality start. He was also called up to make an appearance in Akron at the end of the season, pitching three scoreless innings. For the year (in Mahoning Valley), he made 14 starts, going 6-5 with a 2.48 ERA. In 69 innings, he allowed 55 hits, 20 runs (19 earned), and 4 home runs, while walking 18 and striking out 58. Opponents hit a mere .222 off of him. He definitely put himself on the map after this season, but he still has a long way to go to show the Indians brass that he's a prospect going forward. His performance next season will dictate his future going forward, but he certainly got off to the right start this year.
And if you missed it, here are my top five prospects from Mahoning Valley going forward:
1.
Drew Pomeranz
2.
Giovanny Urshela
3.
Michael Goodnight
4.
Cole Cook
5.
Nathan Striz
Honorable mention to the next five: Owen Dew, Alex Kaminsky, Chase Burnette, Nicholas Bartolone, Nick Kirk
User Comments
No comments currently. Be the first to comment!