The Scrapperbook: Week Seven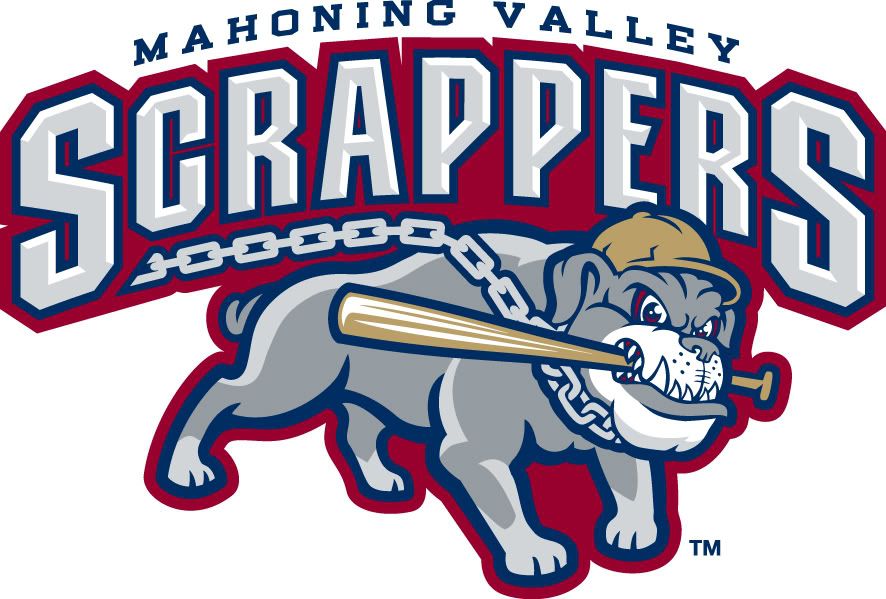 Where We Stand in Week Seven:
Overall Record: 28-20 (5-2 this week) Second place, 1 game behind Auburn.
Week Seven Games:
30 @ Aberdeen, W 4-1 (WP: D. Rucinski; LP: D. Jones; SV: E. Tejeda)
31 @ Aberdeen, W 1-0 (WP: C. Allen; LP: Z. Petersime)
1 @ Aberdeen, W 14-3 (WP: R. Nixon; LP: M. Hobgood)
2 vs. Staten Island, L 4-7 (WP: F. Lewis; LP: N. Striz; SV: P. Wetherell)
3 vs. Staten Island, W 13-5 (WP: W. Krasne; LP: R. Martinez)
4 vs. Staten Island, W 4-0 (WP: W. Roberts; LP: B. Mitchell)
5 vs. Auburn, L 1-10 (WP: M. Rodriguez; LP: D. Jimenez)
The Transactions:
No transactions.
Week 7 Offense:
The offense woke up a bit from their slumber, but also capitalized on a lot of fielding mistakes that their opponents made. Out of the 41 runs the Scrappers scored this week, only 30 of them were earned. They did manage to bust out 59 hits throughout the week. Some of the numbers are deceiving, though. In two games alone, they scored a combined 27 runs. In two games, they managed just one run each game and had a combined 7 hits during those two games. They now rank seventh in the league in batting average (.253), second in runs (245), fifth in hits (417), third in doubles (88), tied for third in triples (14), tied for eleventh in home runs (17), second in RBI (212), sixth in total bases (584), tied for in walks (181), fewest in strike outs (302), and third in stolen bases (66). They also rank fourth in OBP (.342), seventh in SLG (.355), and seventh in OPS (.697).
Week 7 Co-Offensive Players of the Week: Jordan Smith and Tony Wolters
It was another one of those weeks where one player really didn't deserve it over the other. It was also difficult when considering this because Jordan Smith didn't play in two games this week, so either way, you can't ignore him. Smith hit .316 (6-19) this week with 3 runs scored and 2 runs batted in, while striking out twice and walking 3 times. On the year, Smith ranks third in the league in batting average (.338), tied for fourth in the league in hits (53), tied for first in doubles (15), second in RBI (32), and second in OBP (.423). Wolters hit .308 (8-26) this week with 7 runs scored and 2 runs driven in while striking out 8 times and walking twice. He also swiped a bag. On the year, Wolters ranks second in the league in runs scored (34), third in hits (55), and tied for fourth in stolen bases (14).
Week 7 Pitching:
The defense really let the pitching staff down this week, with the pitching staff surrendering 26 runs and only 16 of those earned. They did, however, give up 51 hits. They also shut out opponents twice this week and allowed only one run in another. They now rank fifth in the league in ERA (3.62), fifth fewest in hits allowed (392), sixth fewest (211), sixth fewest in earned runs (173), tied for third most in home runs allowed (26), tied for fifth fewest in walks allowed (157), and tied for fourth in strike outs (381).
Week 7 Pitcher of the Week: Will Roberts
Roberts started 2 games this week, picking up his first win in one start and pitching a combined 11 innings, allowing 4 hits and a walk, while striking out 9. He didn't surrender a single run during either of those outings. Pretty impressive. Honorable mention goes to Enosil Tejada who appeared in 2 games, picking up his sixth save of the season. He went 2 innings and struck out 4.
Looking Ahead to Week 8:
6 vs. Auburn, 7:05 PM
7 @ Auburn, 6:05 PM
8 @ Auburn, 7:05 PM
9 @ Tri-City, 7:00 PM
10 @ Tri-City, 7:00 PM
11 @ Tri-City, 7:00 PM
12 vs. Brooklyn, 7:05 PM
Week 8 Promotions:
Sat, Aug 6 : Adult Cap Giveaway, 5k Race, Kids Eat Free
Fri, Aug 12: Friday Night Fireworks, Girl Scouts Stadium Sleepover and Movie, McDonald's McFamily Pack Night
You can follow Andrew on Twitter @Andrew_IPI
Follow Tony and the Indians Prospect Insider on Twitter @TonyIPI. Also, his latest book the 2011 Cleveland Indians Top 100 Prospects & More is available for purchase for $20.95 to customers in the US (shipping and handling extra).
User Comments
No comments currently. Be the first to comment!