The Scrapperbook: Week Six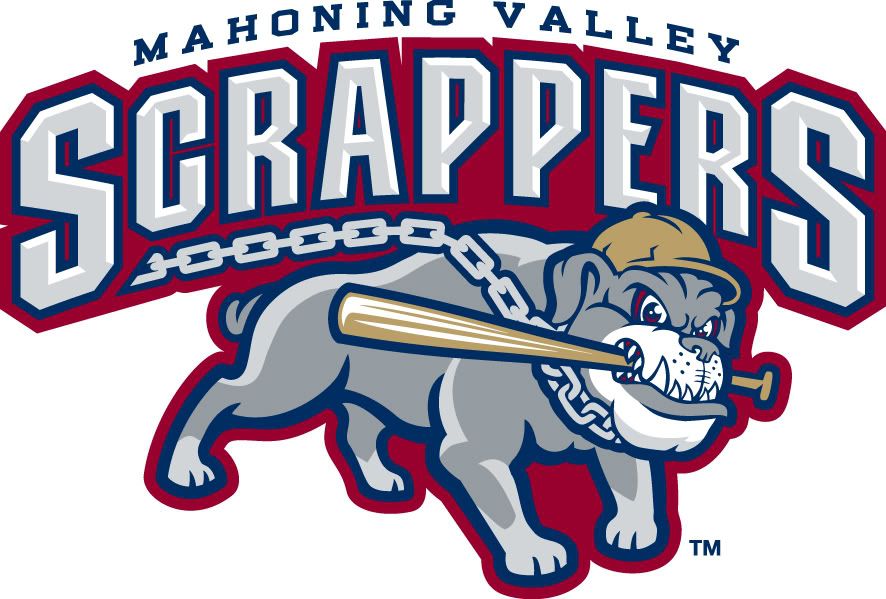 Where We Stand in Week Six:
Overall Record: 23-18 (3-3 this week) Tied for first place.
Week Six Games:
23 @ Hudson Valley, W 7-4 (WP: J. Colon; LP: A. Bellatti; SV: E. Tejeda)
24 @ Hudson Valley, L 0-6 (WP: P. Markel; LP: W. Roberts)
25 @ Hudson Valley, L 0-2 (WP: J. Floethe; LP: D. Jimenez; SV: R. Dickmann)
27 vs. Lowell, W 5-3 (WP: R. Nixon; LP: R. Velette; SV: E. Tejeda)
28 vs. Lowell, L 7-10 (WP: L. Bastardo; LP: T. Dischler)
29 vs. Lowell, W 8-4 (WP: J. Colon; LP: L. Diaz)
The Transactions:
No transactions.
Week 6 Offense:
After an offensive explosion last week, the offense struggled mightily this week, managing just 27 runs (24 earned), racking up only 41 hits. They also were shut out twice this week. With the anemic offense this week, it certainly sunk their stats a bit, now ranking sixth in the league batting average (.254), previously ranked fifth last week with a .261 batting average, fifth in runs (204), sixth in hits (358), third in doubles (76), second in triples (14), tied for tenth in home runs (15), sixth in RBI (177), sixth in total bases (507), second in walks (154), fewest in strike outs (250), and tied for second in stolen bases (63). They also rank fourth in OBP (.343), eighth in SLG (.359), and sixth in OPS (.703).
Week 6 Offensive Player of the Week: Tony Wolters
A quick rising prospect in the Tribe organization is this guy right here who is swinging one of the hottest bats in minor league baseball. This week, he hit .400 (8-20) with 3 runs, a double, and 2 runs driven in. He also struck out twice and walked twice, while also stealing 2 bases. And in his past ten games, he's hitting .415 (17-41) with 7 runs, 3 doubles, and 6 runs driven in. He has also walked four times and struck out 4 times, while also swiping 4 bags. Also in his past ten games, he has a .478 OBP/.488 SLG/.966 OPS. Wolters is a young prospect facing pitchers who are on average 2 or 3 years older than him. On the season, he's hitting .311 with 8 doubles, 3 triples, a home run, and 13 runs driven in. He also has a good strike out to walk ratio of 22 K/18 BB. A little surprisingly, he has also stolen 13 bags and being caught only 3 times. For the season, he has a .403 OBP/.424 SLG/.827 OPS.
Week 6 Pitching:
Aside from one bad game, the pitching staff held its own this week, allowing 26 ER/29 R and surrendering 48 H. The one thing that's evident is that this team lacks some serious talent in the bullpen who can be relied on night in and night out. For the most part, the starters have kept the team in ball games all season long, but once the game is turned over to the 'pen, things suddenly go wrong. They now rank eighth in the league in ERA (3.84), sixth in hits allowed (341), seventh in runs (185), fifth in earned runs (157), tied for fifth most in home runs allowed (22), sixth in walks allowed (139), and second in strike outs (333).
Week 6 Pitcher of the Week: Joseph Colon
Colon has quietly put together a solid season for the Scrappers. On the season, he has posted a 4-2 record with a 3.48 ERA. In 9 appearances (8 starts), he's pitched a combined 44 innings, allowing 36 hit, 17 ER/20 R, and 1 home run. He has also walked 13 and struck out 33. Opposing hitters have an average of .220 against him. This week, however, he picked up two wins, pitching six innings in both outings, allowing a combined 6 hits and allowing 2 ER/R in both outings. He also walked a combined 2 batters and struck out 14.
Injury Note:
I talked with Bryson Myles earlier this week and he stated that the hamstring that has sidelined him from action is doing well and he will return to action on August 1 against Aberdeen.
Looking Ahead to Week 7:
30 @ Aberdeen, 7:05 PM
31 @ Aberdeen, 2:35 PM
1 @ Aberdeen, 7:05 PM
2 vs. Staten Island, 7:05 PM
3 vs. Staten Island, 7:05 PM
4 vs. Staten Island, 7:05 PM
5 vs. Auburn, 7:05 PM
Week 7 Promotions:
Tue, Aug 2: Glee Night, $2 Tuesday, McDonald's McFamily Pack Night, KRAFT Singles Tuesday Night Tickets, Austintown Community Day
Wed, Aug 3: DARE Day, Salute to the Great Outdoors, Ohio Lottery Winners Are Everywhere, Military Nights
Thu, Aug 4: Betty White Night, Buck Night
Fri, Aug 5: Friday Night Fireworks, Faith Night, FRITOS Family Friday
You can follow Andrew on Twitter @Andrew_IPI
Follow Tony and the Indians Prospect Insider on Twitter
@TonyIPI
. Also, his latest book the
2011 Cleveland Indians Top 100 Prospects & More
is
available for purchase
for $20.95 to customers in the US (shipping and handling extra).
User Comments
No comments currently. Be the first to comment!