The Scrapperbook: Week Three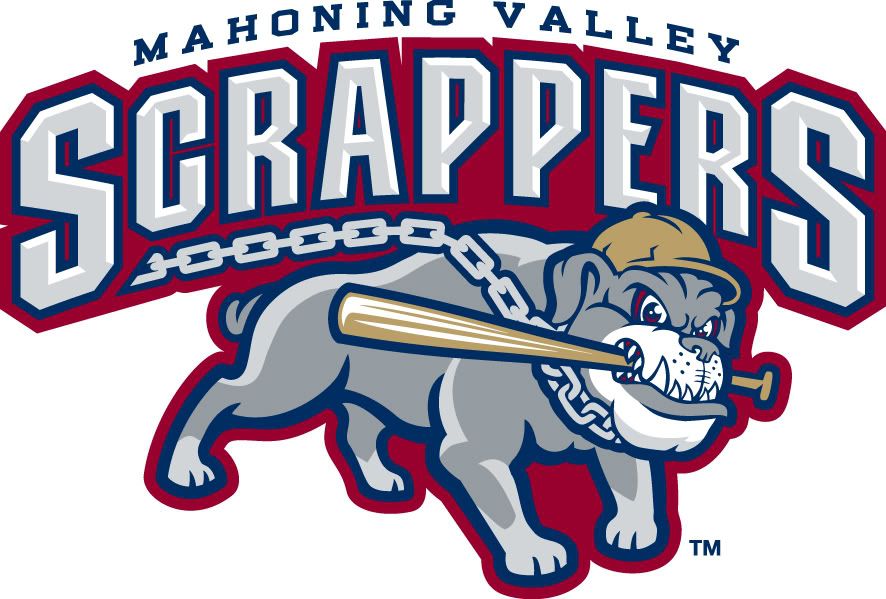 I'd like to apologize for putting this out a day late, but due to the impact of "The Decision" by LeBron James, I felt it was best to let my emotions settle.
After sleeping on it and watching LeBron's introduction to Miami, I'm convinced his ego matches his immaturity. I'm not as upset with him leaving as I am how he handled the situation. He had every right to leave, but at the same time, it doesn't take away the pain any less. There's no doubt the city of Cleveland will suffer economically because of this. However, there's no doubt the Indians can only benefit from this.
I truly do feel sorry for all of us die hard Cleveland fans, we deserve a winner as much as, if not more, than any other city. The "curse" can't hang over Cleveland forever.
Before we take a look at week three of Scrappers baseball, looking ahead, Asdrubal Cabrera will be on rehab assignment with the team on Monday and Wednesday of this coming week and I will be in attendance for Monday's game.
Where We Stand in Week Three:
Overall Record: 10-11 (3-4 this week). Tied for third place, 2 games behind Jamestown.
Week Three Games:
2 vs. Jamestown, W 2-1 (WP: J. Cooper; LP: H. Sprague; SV: N. Kirk)
3 vs. Jamestown, L 3-13 (WP: A. Veres; LP: M. Rayl)
4 @ Connecticut, L 1-6 (WP: P. Cooper; LP: K. Wetmore)
5 @ Connecticut, W 8-3 (WP: A. Kaminsky; LP: R. Guichardo)
6 @ Connecticut, L 4-5 (WP: L. Hoch; LP: J. Ehlert)
8 vs. Vermont, W 6-5 (WP: T. Nakamura; LP: D. Crane)
9 vs. Vermont, L 5-10 (W: C. Bates; L: K. Wetmore)
The Transactions:
07/04/10: Nick Hagadone assigned to Akron Aeros from Mahoning Valley Scrappers (paper move).
Week 3 Offense:
The offense is semi-consistent in the sense that last week they scored a total of 28 runs and this week, they scored 29. However, only 23 of those runs were earned runs. The offense also pounded out 50 hits this week, 31 of those coming in 3 games. The best news of the week was they weren't shut out this week and 3 runs was their lowest scoring game. Bad news for the week, though, is the Scrappers' bats fell back to last in the league at .216, down from .219 last week. They also still rank last in the league in stolen bases (9), last in the league in hits (153), second to last in the league in RBI (70), and second to last in the league in on-base percentage (.304). There's no doubt about it that this offense struggles on a nightly basis and relies on mistakes in the field from their opponents.
Week 2 Offensive Player of the Week: Jonathan Burnette
For the third straight week, Burnette has earned Offensive Player of the Week honors for this team. He still remains in the lead on the team in nearly every offensive category: average (.299), hits (23), doubles (6), home runs (4), RBI (13), OPS (.910), and SLG (.558). He also ranks third on the team in on-base percentage (.341). He's been nearly the only bright spot in this struggling line up. Hopefully this week, Asdrubal Cabrera can teach these kids a thing or two.
Week 3 Pitching:
The pitching definitely took a step back this week. After surrendering only 23 runs last week, they nearly doubled that number this week, surrendering 43 R (38 ER), while allowing 75 H (25 more than their own offense hit this week). They also lit up their team ERA from 3.85 last week to 4.39 this week. Through three weeks, they've allowed 199 hits, second most in the New York-Penn League. They've also allowed 14 home runs in these first three weeks, which is tied for second most in the league.
Week 3 Pitcher of the Week: Takafumi Nakamura
It wasn't very difficult this week to choose a pitcher worthy of this award, although strong consideration was made for James Reichenbach. In two relief appearances this week, Nakamura pitched 4 innings, allowing 3 hits, 1 earned run, and 1 walk, while striking out 2.
Looking Ahead to Week 4:
10 vs. Vermont, 7:05 PM
11 vs. Hudson Valley, 5:05 PM
12 vs. Hudson Valley, 7:05 PM
13 vs. Hudson Valley, 7:05 PM
14 @ Brooklyn, 7:00 PM
15 @ Brooklyn, 7:00 PM
Week 4 Promotions:
07/11/10: Grady Sizemore Fathead Trade-able Giveaway, PNC Family Fun Day, Indians Affiliate Day Featuring Indians "Slider" & Affiliate Mascots
07/12/10: '85 Movies Rewind, DARE Day, Ohio Lottery Power-Play Promotion, McDonald's Mondays
07/13/10: KRAFT Singles Tuesday Night Tickets, National French Fry Day, $2 Tuesday
Note: This report will be back to its normal Friday slot next week.
User Comments
No comments currently. Be the first to comment!