The Scrapperbook: Week Two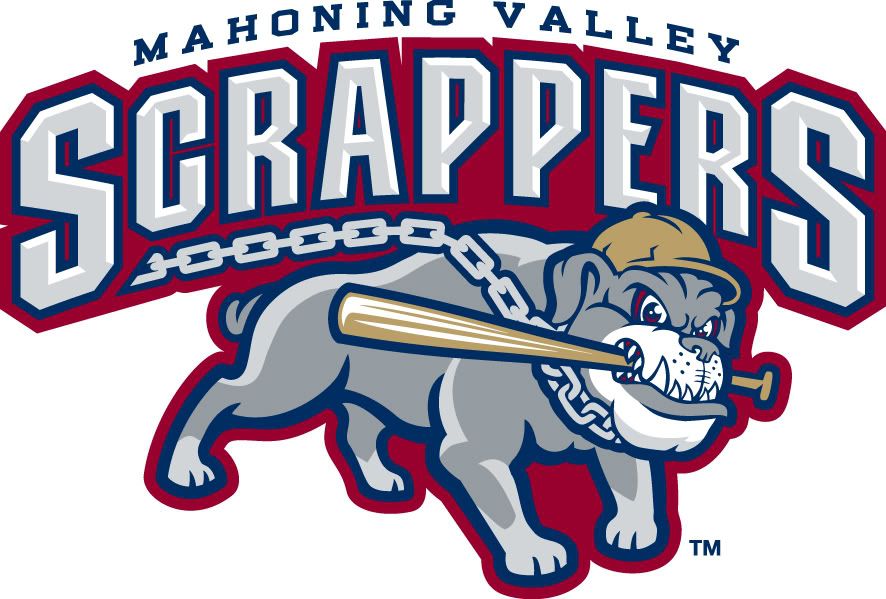 Free agency is finally underway in the NBA and on day one, we already witnessed some ridiculous contracts being agreed to, but the most perplexing of all has to be Raptors F Amir Johnson, who averaged 6.2 points/4.8 rebounds/0.6 assists last year, agreeing to a 5-year, $34 million contract. Something tells me this is only the start of money being thrown every which way in the coming weeks.
Closer to home, everyone wants to know what LeBron James will do, and both the Scrappers and the Lake County Captains held rallies yesterday in an attempt to keep him in Cleveland. For what it's worth, I think he'll stay in Cleveland.
With that out of the way, let's take a look at the second week of Scrappers baseball.
Where We Stand in Week Two:
Overall Record: 7-7 (5-2 this week). Tied for second place, 1 game behind Jamestown.
Week Two Games:
25 vs. Batavia, W 12-4 (WP: A. Kaminsky; LP: A. Moss)
26 @ Auburn, W 12-1 (WP: C. Gaynor; LP: S. Strickland)
27 @ Auburn, W 5-4 (WP: T. Nakamura; LP: T. Garrett; SV: N. Kirk)
28 @ Batavia, L 3-11 (WP: D. Kington; LP: J. Goryl)
29 @ Batavia, W 5-4 (WP: J. Reichenbach; LP: K. Siegrist; SV: J. Ehlert)
30 @ Batavia, L 0-3 (WP: A. Moss; LP: A. Kaminsky; SV: J. Rada)
1 vs. Jamestown, W 3-0 (WP: O. Dew; LP: L. Chirinos; SV: N. Kirk)
The Transactions:
06/25/10: RHP Trey Haley assigned to Lake County Captains from Mahoning Valley Scrappers.
06/29/10: LHP Nick Hagadone assigned to Mahoning Valley Scrappers from Akron Aeros.

Note: Both of these transactions were simply paper moves to free up temporary roster space.
Week 2 Offense:
The offense began to break out this week, scoring a total of 28 runs. However, only 18 of those runs were earned runs. It's still nice to see the team capitalizing on mistakes, but there's still much more work that needs to be done. The good news is they were only shut out once this week. And for the week, the Scrappers' bats still sit at the bottom of the league, this week ranking second to last, hitting a cold .219, up from .209 last week. They also rank last in the league in stolen bases (3) and third to last in the league in on-base percentage (.305).
Week 2 Offensive Player of the Week: Jonathan Burnette
For the second straight week, Burnette has earned Offensive Player of the Week honors for this team. He leads the team in nearly every offensive category: average (.283), hits (15), doubles (5), home runs (2), RBI (8), OPS (.812), and SLG (.491). He also ranks third on the team in on-base percentage (.321). I don't think it's far fetched to say much of the Scrappers offense has revolved around him.
Week 2 Pitching:
The pitching took a much needed step forward this week. After surrendering 42 runs last week, they almost cut that number in half, only allowing 23 runs this week. They lowered their team ERA from 4.71 last week to 3.85 this week. However, they still managed to allow 61 hits this week, which amounts to 124 in their first two weeks, which ranks second most in all of the NYPL. They've also allowed 9 home runs in these first two weeks, which also is the second most in the league.
Week 2 Pitcher of the Week: Owen Dew
This was a difficult award to choose this week because there were three guys who equally deserved it: Dew, Mike Rayl, and Alex Kaminsky. However, Dew separated himself from the other two with his ability to get batters out. In two starts this week, he totaled 10 innings, allowing only 4 hits. The more impressive stat is that he didn't walk a batter in either start, while striking out 5. Batters hit a measly .114 off him.
Looking Ahead to Week 3:
2 vs. Jamestown, 7:05 PM
3 vs. Jamestown, 7:05 PM
4 @ Connecticut, 4:04 PM
5 @ Connecticut, 7:05 PM
6 @ Connecticut, 7:05 PM
8 vs. Vermont, 7:05 PM
Week 2 Promotions:
07/02/10: Friday Night Fireworks, 90's Night, FRITOS Family Fridays
07/03/10: Adult Cap Giveaway, Kids Eat Free Courtesy of Pizza Hut
07/08/10: Plevin & Gallucci Buck Night, Golfers Appreciation Night
User Comments
No comments currently. Be the first to comment!