The Sunday Drive with a first-half backbreaker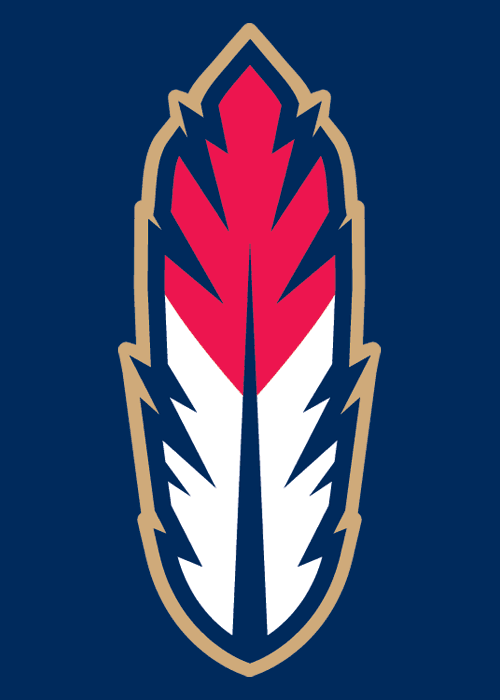 My son put some perspective on the big baseball news of the week after Jim Joyce made the bad call to cost Armando Galaragga his perfect game when he said, "Hey Daddy, we shouldn't feel that bad. At least it didn't happen to the Tribe, like it usually does." Yes, my son, at the ripe age of eight years old, is already a jaded Indians fan.

The K-Tribe entered the week five games out of first place. With a four-game set at first place Winston-Salem to end the week, Kinston was primed to make a final push towards the first-half championship. Reality set in, as Kinston went 3-4 for the week, and lost their first three games to the first-place Dash this weekend. The K-Tribe now finds themselves eight games out of first, and with only 14 games left before the first half break, it may be time to focus on the second half championship. And I wonder why my son is jaded.

Let's get driving.

Where We Stand in Week 9:

Overall Record: 29-27 third place (3-4 this past week) 8 games behind Winston-Salem

Week 9 Games:

May
30 vs. Winston-Salem, W 5-2 (WP: J. Gardner; LP: T. Doyle; SV: C. Burns)
31 vs. Wilmington, W 4-1 (WP: T. McFarland; LP: A. Caldera; SV: C. Burns)
June
1 vs. Wilmington, L 2-3 (WP: P. Keating; LP: T. Turek; SV: B. Bowden)
2 vs. Wilmington, W 2-0 (WP: T. House; LP: T. Melville; SV: C. Burns)
3 @ Winston-Salem, L 4-11 (WP: C. Leesman; LP: M. Popham)
4 @ Winston-Salem, L 1-2 (WP: T. Doyle; LP: J. Gardner; SV: K. Bellamy)
5 @ Winston-Salem, L 5-6 (WP: C. Burdie; LP: M. Langwell)

The Transactions:

06/04/2010--CF Trent Baker assigned to Kinston Indians from Mahoning Valley Scrappers.
06/04/2010 Tim Palincsar--assigned to Kinston Indians from Mahoning Valley Scrappers.
06/04/2010 Adam Davis--assigned to Akron Aeros from Kinston Indians.
06/01/2010 Nick Hagadone--assigned to Akron Aeros from Kinston Indians.
06/01/2010 Shane Lindsay--Cleveland Indians optioned RHP Shane Lindsay to Kinston Indians.

Week 9 Offense:

This wasn't a week to brag about Kinston's team offense. Overall, the K-Tribe hit .214 as a team, with only four players batting over .286. They scored 23 runs in their seven games in a week in which they needed to average more than three runs a game to make a move towards first place. For the second straight week, the baby Indians struck out one in every four at bats. There were only 11 extra-base hits this week, with four home runs and seven doubles. For Kinston to make a move in the second half of the season, the offense will most definitely have to improve with regards to power and consistency.

Jason Kipnis continues to be the most consistent offensive player for the K-Tribe. He went 6 for 16 for the week for a .375 clip. Kipnis continues to improve with regards to selection with six walks and only four K's. Kipnis remains the lone power threat on the team. He hit two dingers this week, including a two-run homer against Wilmington that provided the only runs in a 2-0 Kinston win. Kipnis was second on the team this week, scoring five runs, and first with five RBI. Kipnis did struggle in the field with three errors on the week, but his defense can be overlooked as he continues to produce with the bat while learning a new position.

Lucas Montero continues to have a fantastic season with the bat. He batted .364 this week, going 8 for 22, while leading the team with six runs scored and four stolen bases. Montero is now only one behind stolen base team leader Jordan Henry with 11 stolen bases this season, while only getting caught twice. Montero also continued his stellar play in the field, recording no errors while playing all three outfield positions.

His counterpart in the infield, Karexon Sanchez, also continued a solid season. He hit .286 for the week, going 6 for 21, with three runs scored. Sanchez also continued his man with many hats role, playing all the infield positions this week except for first base, and even DH-ing. Jordan Henry matched Sanchez with his .286 average, going 8 for 28 for the week with four runs scored.

Abner Abreu continues to be a head-scratcher. While the rightfielder did hit in five of his six games this week, he failed to have a multi-hit game. He did manage five RBI for the week, but struck out 10 times without a single walk. He also failed to hit a home run, and only scored one run. He's struggling, of that there is no doubt.

Ron Rivas and Richard Martinez combined to go 1 for 33 for the week. Not good stuff at all.

Week 9 Bullpen:

There wasn't a lot of grey area with the bullpen this week. You were either outstanding, or a bag of garbage. Overall, the pen went 0-2 with three saves, three holds and a blown save for the week. The pen's ERA was a respectable 3.66 while striking out 21 and walking only seven in 19 2/3 innings.

The good this week starts with new closer, right-hander Cory Burns. Burns made three early week appearances and recorded a save in all three. In 2 1/3 innings, Burns didn't give up a hit, while striking out four batters, and walking two. Overall, Burns has picked up 6 saves in his first 7 games for Kinston (6.2 IP, 2 H, 0 R, 5 BB, 12 K). While his walk totals are a bit too high, it should be interesting watching this sidearmer develop over the year. He has that deceptive delivery that could translate to the majors.

Chris Jones made his one appearance count, going three perfect innings, while striking out one in three innings of work. Brian Grening also sported a clean ERA for the week in his one appearance, giving up only one hit in his one inning of work.

Rob Bryson continued to shine in his two games. He went four innings, giving up only three hits, a walk and an earned run, while striking out seven. Overall, Bryson is 2-0 in 14 2/3 innings pitched. He's only giving up eight hits, three walks and three runs, while striking out an incredible 27 batters. No, he's not likely to continue that 16.59 K/9 over his career, but Mark Shapiro should be given some credit. This kid looks like the real deal. His fastball is sitting at 94-95 MPH, and he has one of the best sliders in the organization. The scary thing is that he's not even touched that potential yet. He's got closer written all over him.

Matt Langwell had two appearances this week. His first was typical. He gave up one hit, and nothing else. His second, last night against the Dash, ended up in disaster, as he gave up two runs, blew the save, and got the loss. It wasn't his week, although his overall numbers are still good.

Travis Turek continues his drive on crazy boulevard. His first appearance was fantastic. In two innings, he gave up only a hit, while striking out two. In his second appearance, also two innings, he gave up two hits and two runs, while getting the loss. There's just no rhyme nor reason for this kid, other than no consistency.

Dave Roberts also had Turek-like struggles. In one appearance, he went 1 1/3 innings, giving up five hits and three earned runs. In another, he went two innings and gave up a hit and a couple of walks.

Week 9 Starters:

The K-Tribe starters were as good as advertised this week, with the exception of one start. That one start was so bad, that it derailed the overall stats for the week. The starters went 3-2 this week, with 24 K's and nine walks in 40 1/3 innings. The lack of strikeouts aren't a surprise with all the overpowering starters now in Akron. The starters ERA for the week was 3.57, but like I said, one bad start raised it to this level. If you were to take out that bad start, the starters would have rolled out a 2.02 ERA. Yeah, and somehow this club still went 3-4 for the week.

T.J. McFarland remains the cream of the crop of this rotation, with De La Cruz, White and Hagadone moving on up. He started twice this week, going 1-0 in 13 2/3 innings pitched. His first start was stellar, as McFarland nearly went the distance, going 8 2/3 innings, giving up eight hits and a run, while striking out three without a walk. He struggled a bit in his next start, giving up seven hits in five innings, while giving up three runs. McFarland is 6-1 overall, with a league leading 2.08 ERA.

Joey Mahalic returned to the starting rotation, and let the Tribe brass know that he's a better starter than a reliever. After pitching horribly out of the pen, he went five innings, while giving up only four hits and a walk, while striking out four.

Joe Gardner continues to have to overcome his run-less start in Kinston, but still continues to pitch well. In his first start of the week, he went six innings, giving up seven hits, a walk, two earned runs, while striking out five. In his second game, he matched his six innings, giving up only four hits and two runs, but walking three and only striking out one. What's this mean? When he's hitting the zone, he's tough to beat.

T.J. House went five innings for a win this week, giving up eight hits without an earned run. He only walked one, and struck out three.

Marty Popham has a rough start to an otherwise stellar beginning to his Kinston career. In 4 2/3 innings this week, Popham gave up eight hits and eight runs, while walking two and striking out five in an obvious loss. Most disconcerting was the fact that he gave up three home runs in the game. Hopefully, this is just a blip on the radar.

Offensive player of the week: Jason Kipnis
Relief pitcher of the week: Cory Burns
Staring pitcher of the week: T.J. McFarland

Player of the week: Jason Kipnis

This Week:

6 @ Winston-Salem, 2:00 PM
7 @ Wilmington, 7:05 PM
8 @ Wilmington, 7:05 PM
9 @ Wilmington, 7:05 PM
10 vs. Myrtle Beach, 7:00 PM
11 vs. Myrtle Beach, 7:00 PM
12 vs. Myrtle Beach, 7:00 PM



The Rearviewmirror: See you later first-half of the season. Sure, June 20th is a long ways away, but unless something magical happens, this week broke the back of the baby Indians chances of winning the first half title. Such is life. Let's get on a roll so we're ready for the second half.
Jim is currently the senior editor and Columnist, as well as the host of IBI's weekly online radio shows, Smoke Signals and Cleveland Sports Insiders. You can follow Jim on Twitter @Jim_IBI, or contact him via e-mail at jpete@indiansprospectinsider.com.
User Comments
No comments currently. Be the first to comment!