The Sunday Drive with a goodbye to Jason Kipnis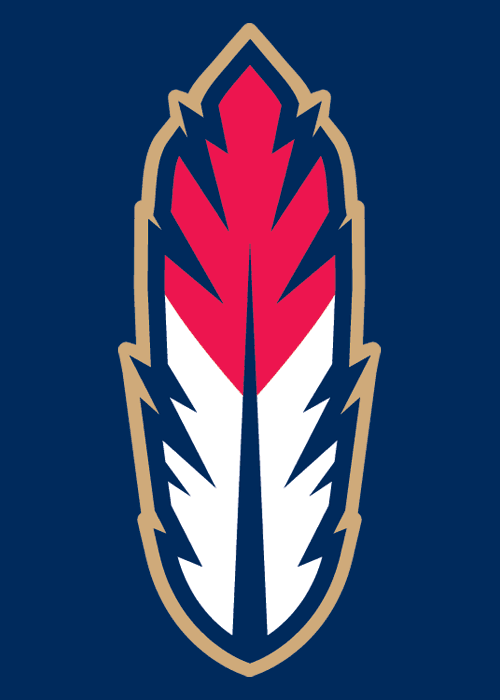 It's been an interesting week, ripe with several watches for us Cleveland fans. While Cleveland fans were wrapping themselves up in the Izzo-watch, which is wrapped around the LeBron-watch, the Carlos Santana-watch too front and center in Cleveland. Santana brought his heavy bat to Cleveland, and responded by throwing out a runner in his first inning of play, as well as hitting his first home run and his first double in only his second game. He also called a Fausto Carmona three-hit, 28-batter performance, and looked spry and better-than-advertised behind the plate. I can't wait to watch Santana going up against Stephen Strasburg today. It will be interesting to watch our freak go up against everyone's chosen-one.

In Kinston news, it was announced this week that the only player heading to the Carolina All-Star game on June 22 at Myrtle Beach is T.J. McFarland. McFarland is leading the Carolina League in wins (7) and ERA (2.16), and would have likely been joined by a few more Indians, had they lasted long enough with the club. Fortunately for the Indians and unfortunately for K-Tribe fans, they've all already been called up to Akron. It appears as though Kinston is doing their job too well.

The K-Tribe continued their holding pattern as they wait for the first half to end. Kinston went 3-4 for the second week in a row, and it could have been much worse. The K-Tribe remains eight games out of first, and are just playing out the half, getting ready for a chance at the second half title. It will be a struggle with the best offensive player getting called up this week (more on that in the rearviewmirror), but perhaps Kinston will be that scrappy team filled with mostly fillers that make a run.

Don't forget, Jason Knapp will be making an appearance in the near future, and he is another one of those arms that should be special. Don't expect much from Knapp. If Nick Hagadone is any indication, he'll be lucky to throw more than fifty pitches a game. Still, something to look forward to.

with that said, let's get driving.

Where We Stand in Week 10:

Overall Record: 32-31 third place (3-4 this past week) 8 games behind Winston-Salem

Week 10 Games:

6 @ Winston-Salem, L 3-4 (WP: K. Bellamy; LP: B. Grening)
7 @ Wilmington, L 0-5 (WP: T. Melville; LP: T. House; SV: B. Baumann)
8 @ Wilmington, L 1-2 (WP: B. Bowden; LP: R. Bryson)
9 @ Wilmington, W 3-1 (WP: Gardner; LP: Hodgson; SV: Burns)
10 vs. Myrtle Beach, W 4-2 (WP: McFarland; LP: Teheran; SV: Burns)
11 vs. Myrtle Beach, L 0-6 (WP: Crim; L: Mahalic)
12 vs. Myrtle Beach, W 5-4 (WP: Langwell; LP: Avilan)

The Transactions:

06/12/2010--Shane Lindsay assigned to Akron Aeros from Kinston Indians.
06/10/2010--Jason Kipnis assigned to Akron Aeros from Kinston Indians.

Week 10 Offense:

The K-Tribe hit .237 this week, and only managed to plate 16 runs. In the four Tribe losses, the Indians only scored four runs. They were shut out twice, and only scored a run once. This is the roller coaster ride that is the K-Tribe offense. Without Abner Abreu doing anything, there is no power on this club. They hit a grand total of one homer this week, and could only manage 15 walks. The homer was timely, but was their last at-bat of the week. Without the ability to consistently win a game with one swing, it's hard to imagine this club winning the second half title. There is some speed, as the team stole five bases for the week, so we'll have to see if this club can develop as a run-manufacturer.

Karexon Sanchez dominated the offense this week for Kinston. He went 11-21 for the week for a .523 average. He led the team with Jason Kipnis with three doubles for the week, and also scored three of the team's sixteen runs. He was the only player on the team to walk more than he struck out, and added a stolen base to the mix. Sanchez again played all the infield positions except for first without an error, and really has to be turning heads with upper management. The 22-year old is batting .281 this season, with seven stolen bases, 10 doubles, 23 runs and 24 RBI. His OBP is a solid .403, and his OPS is .810. If he gains consistency, this is the kind of player that can flourish in the majors and a do-everything utility player, in the Tony Phillips/Chone Figgins role.

Chris Kersten finally announced his presence with the team. Kersten hit a walk off home run in the thirteenth inning against Myrtle Beach. Kersten's home run capped off a 4-6 night, that saw the first baseman score two runs, and drive two in. Overall, he hit .353 for the week, with that one home run, four total runs scored, a double and a walk. Kersten's hitting under .200 for the season, so if this is the beginning of something new, it couldn't come at a better time.

Jordan Henry will be the player that carries this team, albeit in a different way than Jason Kipnis did before he was called up. Henry doesn't have any power, but he makes consistent contact, has plus speed, and most important, is consistent from week-to-week. This week, Henry hit .333, with two stolen bases and three runs scored. Henry leads the league with a .438 OBP, and is fifth in the league with fourteen stolen bases.

Catcher Doug Pickens hit .292 for the week, which couldn't come at a better time with Richard Martinez in a horrid slump.

Again, this team has the potential to become a better offensive team, but it all hinges on whether or not Abner Abreu is the real thing or not. He's still struggling, and until he shows up, this team will continue to be inconsistent. Abreu needs to be the player that consistently drives in runs. I'm beginning to wonder if he's that guy.

Week 10 Bullpen:

The bullpen was exceptional overall this week, but it just goes to show you that no matter how good a bullpen is, a couple of bad performances can cost wins. The Bullpen went 1-2 with two saves, three holds, and a blown save. The pen ERA was an impressive 1.90, giving up only five runs in 23 2/3 innings.

There's a part of me that can't believe this, but I'm going to start off with the continued story of Travis Turek. He was definitely on an upswing this week, appearing in three games and six innings overall. He gave up six hits and a walk, but didn't give up an earned run, while striking out only one batter. This is Turek's job. He's not asked to save games or to dominate, but come in, hold the lead, and don't make mistakes. Unfortunately, he makes far too many. This week, however, he didn't make any. If he could just ride this train from week-to-week.

Matthew Langwell returned to form in two games and 3 2/3 innings. He gave up three hits, while striking out three batters, without giving up a run. He went 1-0 for the week, and dropped his overall ERA to 1.91. I do get the impression that Langwell may be the next member of this team to move on. Luckily, Akron is playing well, so perhaps they'll leave well enough alone for the time being.

Chris Jones also stepped up this week in two games and 3 1/3 innings pitched. He gave up four hits, but also walked four batters, while striking out only one batter. Still, Jones managed to not give up any runs for the week, and currently leads the team with a 0.40 ERA. That's nothing to scratch at.

Speaking of roller coasters, Dave Roberts continued his crazy ride in 2 2/3 innings and three games pitched. He gave up three hits, while striking out two. Roberts also didn't give up a run this week, with a hold. Everything I said about Turek, goes for Roberts.

Cory Burns gave up his first run of the season in Kinston, but it didn't cost him where it counted. Burns saved two of the three Kinston wins. In three games, and 2 2/3 innings, Burns gave up five hits and struck out two. Burns has eight saves on the year, which is already second in the league. Keep in mind that Burns didn't make his first appearance until March 21. Burns has been a saving grace on this team.

Rob Bryson struggled this week, mainly with control. In two games, he only gave up one hit and struck out five, but he also walked five hitters. He went 0-1 with a blown save. Brian Grening pitched in two games, walking seven. He went 0-1 overall.

Week 10 Starters:

The K-Tribe starters continued to pitch well, going 2-2 for the week, with a 2.38 ERA. They struck out 33 batters, while only walking 10. This may be the first week all season that the K-Tribe had consistency with the rotation. Nobody got hurt, or got sent down.

Marty Popham was the hard-luck starter of the week. In his one-game, Popham went seven innings, giving up six hits. He struck out five without a walk or an earned run. Unfortunately, the bullpen let him down, and he didn't get the win. Popham has shown some stuff, and some resiliency. I'm not sure how his "stuff" translates as he rises through the minors, but he's been fantastic so far.

Joe Gardner rebounded from his last start, going 6 2/3 in his only appearance of the week. He gave up four hits and an earned run, but struck out eight without a walk. He went 1-0 for the week, and continues to impress. As always, if he can manage to improve those secondary pitches, he could become a Derek Lowe-type pitcher.

T.J. House continues to keep plugging along. He started two games while going 0-1, and went 12 1/3 innings. He gave up 13 hits and seven runs, but only three of those were earned. He struck out seven, and walked two, with a 2.19 ERA for the week.

T.J. McFarland went 1-0 for the week. In his six innings pitched in his only start, he gave up four hits, two walks and two runs, while striking out six batters. McFarland is the ace of the staff. While he didn't go nine and pitch a shut-out, he won. That's what stoppers do. He's got the stuff, and the make-up. As he develops, I see him being a factor, either as a pitcher on the big league club, or as trade bait.

Joey Mahalic struggled with control in his two starts. He went 0-1 in 9 2/3 innings, giving up 11 hits, six walks and five earned runs, while striking out seven. He's a good pitcher, and if he's the #5 on your rotation, you are doing pretty well.

Week 10 Awards:

Offensive player of the week: Karexon Sanchez
Relief pitcher of the week: Travis Turek
Staring pitcher of the week: Joe Gardner

Player of the week: Karexon Sanchez

Here comes week 11:

13 vs. Myrtle Beach, 2:00 PM
15 @ Lynchburg, 7:05 PM
16 @ Lynchburg, 7:05 PM
17 @ Lynchburg, 7:05 PM
18 @ Salem, 7:05 PM
19 @ Salem, 6:05 PM


The Rearviewmirror: Jason Kipnis has left the building, on his way upwards through this system. Of course, we need to say goodbye to perhaps the best middle-infield prospect the Tribe has. Unfortunately, with that, we likely have to say goodbye to the K-Tribe power, and likely offense. Yeah, there are still some offensive producers on this team, but the consistency and power rested in the bat of Kipnis. With Abner Abreu doing everything possible to prove he isn't a top prospect, this team will have to scrape for runs the rest of the year. Let's just hope that the second half brings us something, whether a draft pick (not likely), or Bo Greenwell (is he really the bat we need).
Jim is currently the senior editor and Columnist, as well as the host of IBI's weekly online radio shows, Smoke Signals and Cleveland Sports Insiders. You can follow Jim on Twitter @Jim_IBI, or contact him via e-mail at jpete@indiansprospectinsider.com.
User Comments
No comments currently. Be the first to comment!