The Sunday Drive with a K-Tribe week that almost was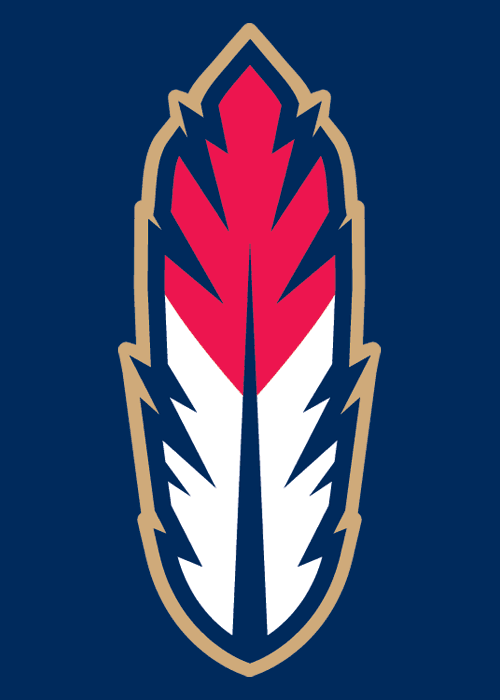 With a North Carolina weather report showcasing high 80's instead of the high 90's, it's time to get to this week's Sunday Drive so I can enjoy an afternoon in this wonderful, "cool" weather.

The Kinston Indians find themselves only a game-and-a-half out of a playoff spot during the second half of the season after a week that coulda/woulda/shoulda been better than the 4-3 record they recorded. Kinston entered the ninth inning of last night's game against third place Myrtle Beach holding a 7-6 lead. With closer Cory Burns, the league leader in Saves with 25 (including three this week already), entering the game, it looked like Kinston was about to make the major move we've all been waiting for this season.

Things started off badly, and ended much worse. Third baseman Kyle Bellows commited an error, the Tribe's fourth of the game, that put leadoff hitter Mycal Jones on first base with nobody out. Burns nearly overcame the error after a sacrifice moved Mycal to second, and a strikeout put a second out on the board. Unfortunately, Burns gave up back-to-back singles that ended the game in a loss for the K-Tribe, and briefly stymied their playoff quest.

Things continue to look up for Kinston, even with their backs against the wall, their continued struggling offense, and T.J. McFarland's second half collapse seemingly complete after getting shelled this week. With Joe Gardner and Austin Adams grabbing the starting reigns, a catcher that may just be something special, and a shortstop acquired in a deal for Rusty Branyan that's showcasing a better-than-advertised bat, there may just be enough time left in this season to make something happen...

...now let's get started, before reality catches up to me.

Where We Stand in Week 20:

Overall Record: 61-63(4-3 the past week)
Second Half Record 25-29 (2 games back of first, 1 1/2 games out of a playoff spot, in last place)

Week 20 Games:

15 @ Lynchburg, L 4-6 (WP: D. Guerrero; LP: T. House; SV: D. Joseph)
16 vs. Potomac, W 2-1 (WP: J. Gardner; LP: A. Alaniz; SV: C. Burns)
17 vs. Potomac, W 3-1 (WP: A. Adams; LP: D. Rosenbaum; SV: C. Jones)
17 vs. Potomac, W 5-3 (WP: M. Popham; LP: P. Lehman; SV: C. Burns)
18 vs. Potomac, L 1-9 (WP: T. Holder; LP: T. McFarland)
19 vs. Potomac, Postponed: Wet Grounds
20 @ Myrtle Beach, W 6-4 (WP: J. Mahalic; LP: A. Paulino; SV: C. Burns)
21 @ Myrtle Beach, L 7-8 (WP: Avilan; LP: Burns)

This Week's Transactions:

08/16/2010 Kinston Indians placed 1B Nate Recknagel on the 7-Day disabled list. quad strain
08/16/2010 Justin Toole assigned to Kinston Indians from Akron Aeros.

Week 20 Offense:

It's not like the entire offense figured it out this week. In fact, it was more of the status quo with regards to this team. Overall, they are inconsistent hitters, and they continued that trend, batting .257 for the week. Guys like Karexon Sanchez (.208) and Bo Greenwell (.077) struggled during superb seasons, while others picked up the slack. That's been the M.O. of this team from the start of the season. Rarely do they all put it together, although there always seems to be a player or two that are off-the-charts hot. The team did manage to score some runs, but only with the help of two homers. This team doesn't have any power, little speed and hardly any hitters that hit for average. The only current player hitting over .300 is relative newcomer Chun-Hsiu Chen. The only other current player that is close is Bo Greenwell, who's .290 average is on the way down, as he's mired in a 10-game slump that's seen his average drop 40 points.

I'm not saying this team doesn't have any offensive talent...they do. Chen, Greenwell, Abner Abreu, Jeremie Tice, Kyle Bellows, Karexon Sanchez and Donnie Webb all have promising sticks. The problem with this team is that they can't manage to put it all together at once. Remember, this is just a high-A team, so there's plenty of time for these players to figure it out. This team needs it now, however, with only a little more than two weeks left in the season, and a playoff slot hanging in the balance.

I can't say for a fact that Chun-Hsiu Chen is going to be an offensive star in the future. There's no real pattern that says this season isn't a one-and-done sort of thing. What I can say is that he's tearing it up for Kinston right now. This week, the catcher/DH went 10 for 21, and led the team in average (.476), hits, runs (6), doubles (2), homers (1) and walks (6). In other words, it was a good week for this emerging star. He's currently riding a nine game hitting streak that's seen him go 12 for 28 for a .429 average. This past week, he had four multi-hit games, and really has been a brilliant surprise.

An even bigger surprise is shortstop Juan Diaz, acquired in the deal for Russell the Muscle. Diaz had showcased a bit of a bat this year in Seattle's system, but there wasn't much of an indicator that it was anything more than a fluke. Diaz is currently riding a six-game hit streak, and equaled Chen with four multi-hit games in going 9 for 19 on the week, for a .474 batting average. He's hitting .371 in his past 10, and may turn into a bit of a player. What a bargain would that be in a deal for a rental player like Branyan.

Shhh, don't tell anyone, but Abner Abreu had a big week. The struggling right fielder hit in five of six games, including two multi-hit games. He went 8 for 22, for a .364 average. He led the team with five RBI, and even though his power isn't back yet, hitting coach Bruce Fields noted in this week's Minor League Happenings, that it sometimes takes a player two years to recover from a lead arm injury, like Jared Goedert. He also scored three runs, and hit two doubles. No home runs, but perhaps Abreu will return to form next year, when the shoulder is 100%.

Kyle Bellows went 6 for 19, for a .316 average. He's become a bit of an error machine, but Bellows continues to showcase a strong bat. He'll need to add power, but he's a solid offensive player thusfar at Kinston.

Week 19 Bullpen:

The bullpen continued to pitch well overall. This week, the relievers pitched 27 innings, and gave up only six earned runs for a 2.00 ERA. They struck out an impressive 29 batter, while only walking eight. They gave up only one homer. Only two pitchers in the pen had an ERA over 2.00.

Cory Burns remains the cream of the crop in this bullpen. Prior to the blown saved that lead to two unearned runs on Saturday Night, Burns had given up on ehit in three innings of work. He had struck out the side twice, and saved three games. Overall, Burns went 3 2/3 of an inning, giving up three hits while striking out eight.

Brian Grening was equally impressive, garnering two holds in 3 2/3 of an inning. He gave up two hits, while also striking out eight, including five of six in a two inning performance.

Chris Jones went 5 2/3 of an inning, giving up two hits and three walks without giving up a run, while striking out six. Jones received his second save of the season as well. Let's hope Jones has re-energized his game after back-to-back-back games of games giving up runs.

Matt Langwell went 2 1/3 perfect innings, with three strikeouts. He hasn't given up a run in 12 games and 13 1/3 innings. I can't imagine he's not going to see some time in Akron between now and the end of the season. He's certainly earned it.

Tyler Sturdevant went six innings in two games, giving up three hits, a walk, and an earned run, while striking out six. Justin Toole returned to Kinston, and pitched a perfect inning, with a strikeout.

Week 19 Starters:

There are still brilliant starters on this team, but this unit is a far cry from the starting pitching for most of the first 2/3 of the year. The six starters went 30 2/3 innings, giving up 20 earned runs for a 5.87 ERA.

The best of the group is without a doubt, Joe Gardner. Gardner went 1-0 this week, nailing down his 10th win of the season to tie him with a struggling T.J. McFarland for the team and league lead. Gardner went five innings, giving up two hits, and earned run and four walks, while striking out five. What was most impressive about this start was that he struggled with his stuff for sure, and still managed to win. He really struggled with his control, giving up the four walks, to go along with three hit batters. Tony has a nice piece about the big righty out today.

Austin Adams is matching Gardner pitch-for-pitch, and there is no doubt that his upside is as high as any in the organization. He went five innings, with two hits, an earned run and four walks, with four strike outs. The similarites are eerie with Gardner, number-wise. Adams got his fourth win for Kinston, without a loss.

Joey Mahalic went six innings, giving up six hits and two earned runs, with four walks and five K's, to get his fifth win of the season.

T.J. House had been lighting up the league over the previous two weeks, but that ended this week with two horrid starts that saw him go 0-1, giving up 15 hits and 8 earned runs, with three walks and eight strikeouts. Marty Popham got a win in five innings of work, but gave up six hits, three earned runs and two walks. He did strike out six.

The biggest disappointment has been T.J. McFarland, who only managed to go 2/3 of an inning in his only start, giving up four hits (two homers), five earned runs and two walks. McFarland has been shelled in six of his past seven starts, and what was a brilliant start to the season, is turning black fast. Maybe it's time to shut him down for the year.

Week 20 Awards:

Offensive player of the week: Chun-Hsiu Chen
Relief pitcher of the week: Cory Burns
Staring pitcher of the week: Joe Gardner

Player of the week: Chun-Hsiu Chen

Here comes week 21:

22 @ Myrtle Beach, 6:05 PM
23 vs. Frederick, 7:00 PM
24 vs. Frederick, 7:00 PM
25 vs. Frederick, 7:00 PM
26 vs. Frederick, 7:00 PM
27 vs. Salem, 7:00 PM
28 vs. Salem, 7:00 PM

The Rearviewmirror: There's a rumor that Vin Scully may be announcing his retirement today. The 82-year-old has been painting a baseball picture for Dodgers fans for 60 years. For those counting at home, he's been their since Brooklyn, and may be the last sentient connection to today's game and the game of the golden era of baseball. In my opinion, Scully is the best there ever was. His voice is absolute magic, and there isn't any announcer that can match his body of work.

Here's a couple of his most famous calls, including Hank Aaron's 715th homer, and Sandy Koufax's 1965 perfect game. Just to put it in perspective, Herb Score was pitching in high school in 1950, Scully's first year.

Nobody does it better, so if it's the end Mr. Scully, thanks, for helping a kid in Cleveland love baseball.

Also, here's to you, Bobby Thomson. Perhaps the greatest (with Bill Mazeroski) home run in the history of baseball was hit by Bobby Thomson, appropriately titled, "The Shot Heard 'Round the World." Thompson hit the shot off of the Dodgers Ralph Branca to win the pennant for the New York baseball Giants. Here's Russ Hodges' famous call.

It's a beautiful day for baseball...everybody...
Jim is currently the senior editor and Columnist, as well as the host of IBI's weekly online radio shows, Smoke Signals and Cleveland Sports Insiders. You can follow Jim on Twitter @Jim_IBI, or contact him via e-mail at jpete@indiansprospectinsider.com.
User Comments
No comments currently. Be the first to comment!