The Sunday Drive with a Kinston mid-summer slump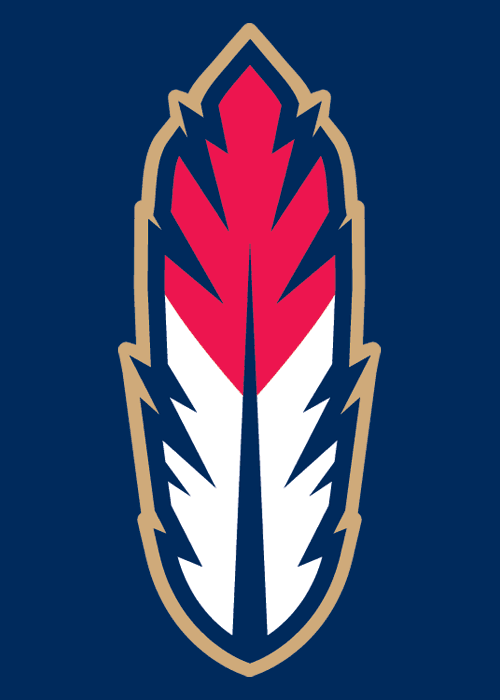 This Sunday is one of those rare days in the minor leagues for the Kinston Indians, a scheduled off day. So what does that mean for the Sunday Drive? Well, it's time to kick our feet up, relax, and ponder the Big League Indians and their day-night doubleheader sweep of the Detroit Tigers. What does this craziness mean? As a near 40-year Indians fan, I can safely say that this doesn't mean much of anything other than a nice beginning to the second-half of the season. Surely, the guys at the corner-bars saying that the Indians are about to make a move towards first place have tipped the bottle a bit too many times this weekend, or are new to sports in Cleveland.

Me, I'm a realist.

Let's get drivin' before the Indians complete the sweep of the Tigers on their way to the 2010 pennant. Oh, and pass me another "Quitness," there's nothing like a good bitter beer on a Sunday morning.

Where We Stand in Week 15:

Overall Record: 44-47 (1-5 this past week)
Second Half Record 8-13 (3 1/2 games back, in last place)

Week 15 Games:

11 @ Frederick, L 2-11 (WP: N. Moreau; LP: J. Mahalic; SV: C. McCurry)
12 @ Frederick, L 0-4 (WP: L. Noel; LP: T. House)
14 @ Potomac, W 3-1 (WP: J. Gardner; LP: J. Zimmermann; SV: C. Burns)
15 @ Potomac, L 1-6 (WP: A. Morris; LP: M. Popham; SV: D. Leatherman)
16 @ Potomac, L 7-8 (WP: C. Dill; LP: C. Burns)
17 @ Potomac, L 3-6 (WP: B. Peacock; LP: J. Mahalic; SV: D. Leatherman)


This Week's Transactions:

07/17/2010 Joseph Mahalic assigned to Kinston Indians from Mahoning Valley Scrappers.
07/12/2010 activated OF Donnie Webb from the 7-Day disabled list.
07/12/2010 placed C Alex Castillo on the 7-Day disabled list.
07/12/2010 placed RF Abner Abreu on the 7-Day disabled list.
07/12/2010 placed C Richard Martinez on the 7-Day disabled list.
07/12/2010 activated RHP Rob Bryson from the 7-Day disabled list.
07/12/2010 activated 1B Nate Recknagel from the 7-Day disabled list.
07/12/2010 RHP Tyler Sturdevant assigned to Kinston Indians from Lake County Captains.
07/12/2010 Joseph Mahalic assigned to Mahoning Valley Scrappers from Kinston Indians.


Week 15 Offense:

The K-Tribe offense seems to be hovering in the land of nowhere. For the third week in a row, the K-Tribe rolled out an average right around .250. It is what it is. The baby-Tribe has lacked power all season long, and this week managed a grand total of one homer, 13 RBI and 16 total runs. They are striking out nearly 30% of their at-bats, and just can't find any consistency. With the pitching struggling, the offense needs to step it up. Unfortunately, there hasn't been a point in the season when the entire team has caught fire. It doesn't look like that's going to happen any time soon either.

Jeremie Tice made quite an impact this week in Kinston. He's currently riding a five-game hitting streak, and had two hits in all four games that he played this week. Overall, he hit .444 with two runs, two doubles and two RBI. Tice is a third baseman by trade, but is splitting his time between first and DH with Kyle Bellows locked in at third. He had nine homers and 51 RBI this year at Lake County, but has only managed one homer in his ten games at AA. If he's to move up the ladder, he's going to have to find his power stroke.

Lucas Montero continued his excellent season here at Kinston by hitting .414 on the week. Montero scored two runs, with a triple, an RBI and a walk. Like Tice, he has a current five-game hitting streak, as well as a four-game, multi-hit streak. In the past ten games, Montero is hitting .381 with six multi-hit games.

Bo Greenwell hasn't stopped hitting since he's come to Kinston. This week, the Kinston left fielder went 7 for 21 for a .333 average. He only scored one run. Overall, Greenwell is hitting .362 since moving up, and .378 over his past ten games. He isn't showcasing any power or really, any run scoring intangibles as of yet, so even though he's hitting the ball, he isn't really pushing home runs. Still, you have to believe that as long as he keeps hitting, there will be some power as the 21-year old moves up through the system.

It's interesting to follow the K-Tribe's offense from week-to-week, especially after their major offensive prospects moved up. When you look at their current primary offensive players, they rarely put together two good weeks in a row. Guys like Kyle Bellows, Lucas Montero, Nate Recknagel and Karexon Sanchez are up and down from week-to-week, which is what you come to expect at this level of baseball. Either the players are still learning the game, or just can't find the on-switch. For any of the offense players currently on the roster, it can still go either way.

Week 15 Bullpen:

The pitching staff struggled overall, and even though the relievers were better than the starters again this week, there really wasn't much to brag about. They went 0-1 with a save, a blown save and a hold, to go along with a 4.43 ERA. They struck out 23 batters, while walking only nine batters in 20 1/3 innings.

Rob Bryson made his return this week, and was right back to his old stuff. It's likely that Bryson was feeling normal shoulder strain after dealing with injury issues after being traded to Cleveland two years ago. Bryson made two appearances, and went two innings, giving up only a hit, while striking out four. There is no doubt that the Indians have the big righty in their plans for the back-end of their bullpen. How good has he been this year? He's 6-1 overall, between Lake County and Kinston, with 59 strike outs in 33 1/3 innings. Opposing hitters are batting a paltry .167, and he's just gotten better as the year has progressed. In his final game for Kinston, he went an inning, and struck out the side. Last game, you say? Yeah, Bryson is getting bumped to Akron. I get the feeling that Bryson will be in the Tribe pen next year, if not at the start of the season, certainly by July.

Cory Burns seemingly had a rough week, but he didn't really get any help. Burns went 0-1 with a save and a blown save. In his save, it was a typical outing: one inning and two K's. In his blown save, he gave up two unearned runs, a walk and a hit batter. Burns took a ground ball with one out, and was a double-play away from the save, when Nate Recknagel threw the double-play ball into left-field, scoring the tying run. Potomac would score the winning run later in the inning. Burns hasn't gotten a lot of work since his four-save week a couple of weeks ago, but is still throwing the ball well.

Chris Jones didn't give up a run over the past week, but there were struggles there as well. In his July 12th outing, Jones went two innings without giving up a hit, but struggled with control by walking three batters. Overall, he went three innings, giving up a hit and the three walks, with two strikeouts.

Newcomer Tyler Sturdevant made two appearances with Kinston, giving up only two hits and a walk, while striking out one. Sturdevant can hit the mid-90's with his fastball, and it moves down and away. He has a nice slider to go along with it. Sturdevant has been outstanding this year, and is still learning how to pitch. He's keeping the ball down, and learning to use more than just his heat. He should be a good addition to the pen with Bryson moving on up.

Matt Langwell made one appearance, giving up a hit, while striking out two. Travis Turek gave up a run this week in 2 2/3 innings, giving up five hits, a run and two K's, to continue his solid streak of pitching. Austin Adams finally became the handcuff to Marty Popham, and was okay in four innings. He gave up four hits, two runs (one earned), two walks, and struck out three. he's not a reliever, but did give the K-Tribe pen a night off.

Week 15 Starters:

As bad as the Kinston starters were last week, they were that much worse this week. They went 1-4 for the week, going 30 1/3 innings, with 19 K's and 10 walks. Their overall ERA was a horrid 6.23, and this unit is a'strugglin. There are good pitchers here, but much like the offense, there's a combination of young-trying-to-figure-it-out pitchers, and marginal prospects hoping to catch fire and get noticed. This week, only one starter really got noticed for anything good.

Joe Gardner went seven strong innings, giving the K-Tribe their only win of the week. He gave up six hits, two walks and a run, while striking out nine batters. I still think that Gardner is the best pitcher on this staff, with T.J. McFarland coming in a not-so-distant second.

Marty Popham earned a starting nod after his solid week in the pen. He may find himself on the other end of the hand-cuff with Adams after giving up three earned runs in four innings of work. He didn't walk a batter however, and struck out one. He periodically has outings like this, but overall, has been very good at all levels this season.

T.J. McFarland had one of his worst outings of the season. The big lefty gave up eight hits and six runs with two walks and three K's. How good has McFarland been? It raised his ERA to 2.45, which is still second in the league.

Joey Mahalic and T.J. House have had once promising season take a hit with July struggles. Mahalic has officially entered a slump. He went ten innings this week in his two appearances, giving up 16 hits, eight earned runs and four walks, while only walking two. He's been shelled in his last three starts. T.J. House went four innings in his loss, with four hits, three runs and two walks, to go along with four strikeouts. This makes House's fourth straigh horrid start. Both need to right the ship, or the K-Tribe is done for the year.

Week 15 Awards:

Offensive player of the week: Lucas Montero
Relief pitcher of the week: Rob Bryson
Staring pitcher of the week: Joe Gardner

Player of the week: Joe Gardner

Here comes week 16:

19 vs. Winston-Salem, 7:00 PM
20 vs. Winston-Salem, 7:00 PM
21 vs. Winston-Salem, 11:00 AM
22 vs. Wilmington, 7:00 PM
23 vs. Wilmington, 7:00 PM
24 vs. Wilmington, 7:00 PM


The Rearviewmirror:Is it already time to say goodbye to any chance of a playoff appearance for the K-Tribe? They are currently in last place during the second half of the Carolina League season. Of course, they are only 3 1/2 games out of first place, so anything is possible. Still, there's not a whole lot of offense to be had, and with the starting pitching becoming erratic, there may not be any hope for any sort of a move. So is hope in the rearviewmirror? Let's hope not.
Jim is currently the senior editor and Columnist, as well as the host of IBI's weekly online radio shows, Smoke Signals and Cleveland Sports Insiders. You can follow Jim on Twitter @Jim_IBI, or contact him via e-mail at jpete@indiansprospectinsider.com.
User Comments
No comments currently. Be the first to comment!