The Sunday Drive with an early Nick Hagadone Memorial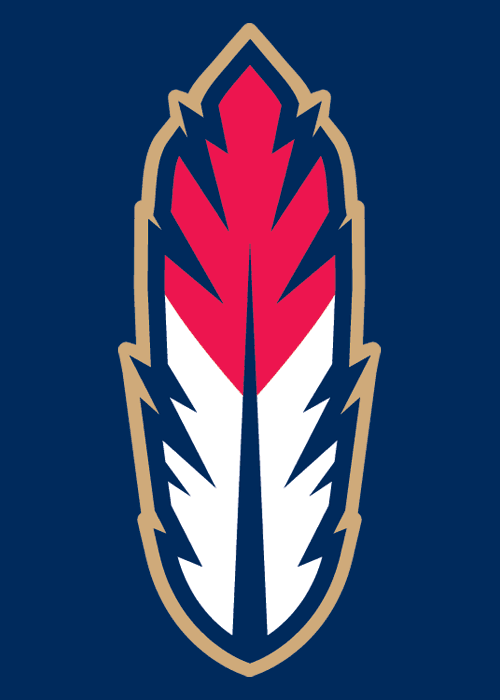 What is it with the dramatic?

The Kinston Indians turned on their inner "As The World Turns" this week, as nearly every game was decided in extra innings, or some sort of massive comeback. On Sunday, Kinston beat Frederick 2-1 in 12 innings thanks to an error. On Monday, Kyle Bellows launched a grand slam in the 15th inning to beat Potomac 10-6. On Friday, Kinston found themselves down 5-0 before scoring eight unanswered runs to beat first-place Winston-Salem. On Saturday, Kinston was on the other end of a comeback to Winston-Salem, giving up four runs in the ninth to lose 7-3.

Overall, the K-Tribe went 4-2 this week to continue their winning ways in May. They have won six straight series, and have gone 17-6 over their last 23 games. With their victory today over Winston-Salem, the K-Tribe has pocketed their seventh straight series, and moved to within six games of the Dash. But that's for next week's report...

Let's get driving.

Week 8 Games:

23 @ Frederick, W 2-1 (WP: M. Langwell; LP: S. Gleason; SV: C. Burns)
24 @ Potomac, W 10-6 (WP: M. Langwell; LP: J. Estrada)
25 @ Potomac, L 4-9 (WP: A. Alaniz; LP: T. McFarland)
26 @ Potomac, W 7-0 (WP: N. Hagadone; LP: E. Bronson)
28 vs. Winston-Salem, W 8-5 (WP: R. Bryson; LP: L. Hunt; SV: C. Burns)
29 vs. Winston-Salem, L 3-7 (WP: K. Bellamy; LP: B. Grening)

The Transactions:

05/29/2010 SP Nick Hagadone assigned to Akron Aeros from Kinston Indians.

Week 8 Offense:

Kinston's offense did regress a bit this past week, but still came up with the clutch hits when they needed to. Overall, the team hit .251 for the week, and most importantly, managed to get on base overall at a .370 clip. This obviously isn't a team that is laden with power, and there doesn't appear to be much waiting in the wings at Lake County, although Bo Greenwell has been shredding the ball there. This week, the K-Tribe upped their strike out total to nearly 27% of their at bats. Chris Kersten and Adam Davis were the poster children, striking out 42% and 44% respectively.

Kyle Bellows was the clear star, batting .357 for the week, with a the grand slam to win a game, eight RBI, three runs, two doubles and a triple. Bellows is an intriguing prospect, who many have in the mold of Travis Fryman. He's not a typical Tribe draftee in that he's a defense-first player, and has shown it this year. He's made only three errors in 39 games, for a .973 fielding percentage. If Bellows adds offense to the equation, with his glove, he'll become extremely valuable. Of course, Lonnie Chisenhall is ahead of him, but it's always good to have the depth. This is his second straight week leading the team in hitting, so perhaps a pattern is developing.

Jordan Henry kept up with his hot stick, batting .345 for the week. Henry scored seven runs, with two doubles, four RBI and five walks. He had another week at .500+ OBP, and stole three bases for the week, without getting caught. With Grady Sizemore issues, Henry could become very valuable down the road.

Ron Rivas hit .308 for the week, with four runs, two doubles, a dinger and three RBI. This goes along with two more errors, as the shortstop tries to prove that his bat can overcome his week defense. I don't see it yet, but he has put together a decent year offensively. Of course, you likely need to bat .400 to overcome a .914 fielding percentage.

Abner Abreu made a bit of a splash this week upon his return. He had a hit in all four games he played in, including batting 3-4 in his return. He hit .375 for the week, with five RBI in four games.

There wasn't any other player on the team that played in more than one game that hit over .250 for the week, making a pretty dramatic split between the haves and the have-nots, which has become a trademark for this club.

Week 8 Bullpen:

The bullpen had a dominating week, as the changes that Tribe management put into week a couple of weeks ago. The relievers went 3-1 for the week, with two saves and two holds. Their ERA was 2.183, with 31 K's and only nine walks for the week. They pitched more innings than the starters, struck out more batters, and walked less. Their ERA was nearly two runs lower.

Travis Turek had a dominating two outings. The topsy-turvy reliever went six total innings, giving up only four hits, and striking out three, without giving up a run or a walk.

Rob Bryson continued his ascension through Kinston with two perfect innings for the K-Tribe. He went 1-9 in 4 1/3 innings, with eight strike outs. It's funny how forgotten he was after his injury plagued Tribe career after the CC deal. It looks like Bryson has a bright future in the pen.

Matt Langwell made three appearances, and went 2-0 for the week. He pitched in 4 1/3 innings, having given up only two hits with only one strikeout. Langwell is now 3-1 with a 1.59 ERA in 19 games. Langwell may be the next Kinston player to make the move up to Akron.

Chris Jones made two appearances for 5 2/3 innings. He gave up only six hits and an earned run, with two walks and a K for a 1.59 ERA. Even though he blew a save this week, Jones has made quite an impact. In six games, he's already pitched in 16 innings, with the one run he gave up this week his only earned run for the year. His ERA is an impeccable 0.56, but it's not the best on the team.

That honor goes to Cory Burns, who made three appearances this week. Burns went 2-2 in save opportunities, and only gave up one hit. He did walk three batters, while striking out five, but he gives the K-Tribe a legit closer after the release of Steve Smith.

Week 8 Starters:

There's no doubt that the K-Tribe starters are going through a transition period. In the past two weeks, two potential stud #1 starters were called up in Kelvin De La Cruz and Alex White. That left the Tribe with one clear #1 in Nick Hagadone, and a bunch of potential starters. There was more than one good start, but there were some bad ones that kept the starters ERA way up at 4.66. The starters struck out 26, while walking 15, while going 1-1 for the week.

Nick Hagadone wasn't the issue though, returning to form from last week's struggles. Hagadone made one start and went five innings, while giving up only one hit and three walks, while striking out six batters. The 24-year old won his first game in two years, and put a final exclamation point on what's been a fantastic season in high A. Overall, Hagadone went 1-3, but with a paltry 2.39 ERA. In 37 2/3 innings, he struck out 45 batters. Sure, he's on a pitch count, but it's hard to see Hagadone doing anything but starting at this point. I still believe that he may be better than both White and De La Cruz when it's all said and done, and he could be closer than both to the big league club. Of course, it will be hard to believe that all three don't find a way to make an impact in 2011, or at the very least, 2012.

Marty Popham made a fantastic debut for the K-Tribe this week, pitching in two games and ten innings overall in his first week at high A. He gave up only one earned run and eight hits, while striking out an impressive 12 batters. Popham had been piggy-backing at Lake County, so it's good to see him standing out on his own.

Joe Gardner finally came down to earth a bit this past week. Gardner hadn't given up an earned run in Kinston, but got touched up a bit in his one appearance. He went five innings, giving up five hits and four earned runs, while walking five and striking out three. T.J. House made a similar start, going four innings, giving up seven hits, five earned runs and three walks, while walking three. He also gave up two dingers.

T.J. McFarland also came down to earth, going five innings, giving up seven hits, five earned runs and one walk, while striking out two. McFarland had been having an outstanding season until this start, so it should be interesting to see how he rebounds.

Offensive player of the week: Kyle Bellows
Relief pitcher of the week: Rob Bryson
Staring pitcher of the week: Marty Popham

Player of the week: Kyle Bellows

This Week:

30 vs. Winston-Salem, W 5-2
31 vs. Wilmington, 6:00 PM

June (all times local unless noted)

1 vs. Wilmington, 7:00 PM
2 vs. Wilmington, 7:00 PM
3 @ Winston-Salem, 7:00 PM
4 @ Winston-Salem, 7:00 PM
5 @ Winston-Salem, 7:00 PM


The Rearviewmirror: Nick Hagadone is going, going, gone. Let's hope his next stop is a quick one as well! Don't forget to remember all the great Americans that have served for our country. It's easy to forget and take for granted the sacrifices that many have made over the past 230+ years. Stop your cook-out for a few minutes tomorrow and give thanks for those that have allowed our country to stay free!

Happy Memorial day Tribe fans!
Jim is currently the senior editor and Columnist, as well as the host of IBI's weekly online radio shows, Smoke Signals and Cleveland Sports Insiders. You can follow Jim on Twitter @Jim_IBI, or contact him via e-mail at jpete@indiansprospectinsider.com.
User Comments
No comments currently. Be the first to comment!