The Sunday Drive with K-Tribe playoff drive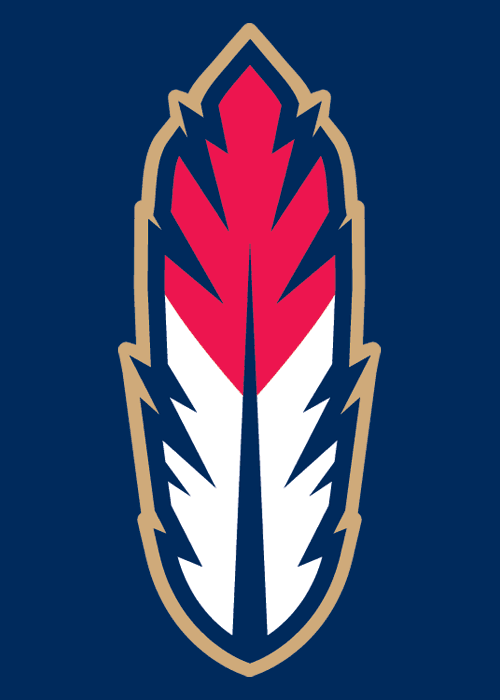 A staff ace pitching at his finest...check...

Key hits from a different player every night...check...

An entire pitching staff playing well, nearly all at once...check...

Winning six out of seven games during the stretch run...check...

Taking control of the second playoff spot of the Carolina League Southern division...check...

The Kinston Indians had been looking for a defining week since the Carolina League season started clear back in April. The K-Tribe finally delivered such a week and then some, as they grabbed control of the second-half playoff slot with a sublime week of clutch hitting and solid pitching.

Kinston went 6-1 in a week that was bookended by two fantastic wins from their best pitcher this season, Joe Gardner. Still, the K-Tribe managed to follow their normal pattern early this week with a big win on Sunday by Gardner to take a series from Myrtle Beach, followed by a big loss that had a ninth-inning comeback come up two runs short. Tuesday's game would get rained out, which obviously made Wednesday double-header a big night for the baby Indians, who found themselves two games out of first when the first game started.

Kinston would sweep the double-header in dramatic fashion, both in extra-innings, and both with walk-offs, and neither of them hits. Bo Greenwell hit a sacrifice fly in the first game for the win, and Abner Abreu got hit by a pitch with the bases loaded to score the winning run of a scoreless game in game two (more on that later). The next night, the Indians rallied in the eighth inning for five runs, including a three-run blast from a struggling Bo Greenwell, that gave the K-Tribe a come-from behind win, as well as the series over the Keys. The win left them in a virtual tie with the Salem Red Sox for the final playoff spot in Carolina's southern division. Who just happened to be their next opponents.

Kinston won another tight game on Friday night, after Jeremie Tice blasted a solo shot to give the K-Tribe the final tally of 2-1. T.J. House, Travis Turek and Cory Burns would shut down the Red Sox, giving Kinston their first playoff chase lead of the season. Gardner made his second start of the week on Saturday night against the Red Sox, and was given a 5-0 cushion. Jeremie Tice would best a second home run in back-to-back nights in the first inning, to give Kinston a 2-0 lead right out of the gate. Chris Jones would continue a topsy-turvy season by giving up three runs, but was bailed out by Matt Langwell, who's battling Cory Burns for the title of 'best K-Tribe reliever.' Kinston would go on to win the game 5-3, and now have a two-game cushion on Salem, and a two-and-a-half game lead on Myrtle Beach.

With nine games left for Kinston, obviously every game counts, but today's game against Salem could be the first nail in the Red Sox playoff coffin. There's still plenty of time for any team to make a move, but with at least a three game lead at stake with today's game, and only eight games remaining after today, a victory today keeps Salem at arm's lenght.

The Red Sox have played four less games than Kinston, but are four games behind in the win column. Combine that with more-or-less three doubleheaders in the upcoming week (including the conclusion of a suspended game against first place Winston-Salem), and the Sox have a tough road to travel. Salem's final 11 games are also against Northern and Southern division leaders Potomac and Winston-Salem. Kinston closes with Northern Division southern cellar-dwellers Frederick before a final series with Potomac. Don't forget about Myrtle Beach, who closes with Wilmington and Lynchburg, who are both fighting for the final playoff slot in the Northern Division.

With a busy week on the reservation, let's get driving...

Where We Stand in Week 21:

Overall Record: 67-64(6-1 the past week)
Second Half Record 31-30 (1 game in back of first place Winston-Salem; First place in chase for final playoff spot, two games ahead of Salem)

Week 21 Games:

22 @ Myrtle Beach, W 9-2 (WP: J. Gardner; LP: Z. Spruill)
23 vs. Frederick, L 4-6 (WP: O. Drake; LP: A. Adams; SV: B. Bordes)
24 vs. Frederick, Postponed: Rain
25 vs. Frederick, W 4-3 (WP: C. Jones; LP: C. McCurry)
25 vs. Frederick, W 1-0 (WP: C. Burns; LP: J. Mariotti)
26 vs. Frederick, W 9-5 (WP: B. Grening; LP: N. Nery)
27 vs. Salem, W 2-1 (WP: T. House; LP: B. Huntzinger; SV: C. Burns)
28 vs. Salem, W 5-3 (WP: J. Gardner; LP: S. Pimentel; SV: M. Langwell)

This Week's Transactions:

No offical Transactions.

Week 21 Offense:

The offensive stats aren't going to blow you away from the past week, but what should is the key production during the most pressure-filled time of the season. Kinston averaged a season-best 4.85 runs a game for the week, while batting .256. They managed four home runs, 31 RBI, while walking 34 times against only 37 K's. That's striking out only 18% of the time, which is 3% better than the league average, and also a season low for weekly counts this season. Kinston also stole 12 bases this week (team weekly high), and was only caught twice. Of those 12 stolen bases, eight different Indians did the stealing, in six of the seven games played. Kinston also managed to hit five homers this week, which is two homers above their weekly average (they are last in the league, with 66 homers on the season).

Jeremie Tice had a big week, batting .389 for the week. Of his seven hits, the big first baseman lead the team with two homers, had a double, and managed to lead the team by scoring six runs on the week. He also walked four times. Tice has been a welcome addition offensively for a team that has sorely needed offense.

Juan Diaz had a 12 game hitting streak ended on Saturday Night, and hit .292 this week for the K-Tribe. he scored three runs and drove in three, hit two doubles and walked twice. Diaz is hitting .353 during his last ten, and continues to make himself a factor with this team after being dealt to the Indians in mid-July. He'll likely find himself in the IPI top 50, and it will interesting to watch this big kid develop over the next three years. The upside for the 6'3" shortstop is endless, especially if he develops power.

Chun-Hsiu Chen had a sneaky week, batting only .222 for the week. Still, Chen stole two bases, scoring two runs, hitting two homers, driving in six and leading the team with eight walks for the week (nearly a third of the team's total for the week). Interesting to is the fact that Chen spent most of the week as the team's DH, catching only two games. I'm not sure if this is an indication that his position is somewhere other than behind the plate or not, but with an organization that doesn't have many catching prospects outside of Carlos Santana, I can't imagine this move already.

Abner Abreu was continuing his hot streak earlier this week, batting .286, while scoring two runs, driving in three, and hitting a double. The concern is that Abreu may be hurt after getting hit by a pitch on Tuesday night that scored the winning run. He hasn't made an appearace since, and his injury prone nature may be coming back to haunt the K-Tribe's rightfielder. More on Abreu as it becomes available.

Donnie Webb also continued to play well while playing all three outfield positions this past week. He went 6 for 21, while scoring five runs, with a double, a triple and a stolen base, to go with four walks.

Doug Pickens had a nice weekend in spot duty, hitting .417 for the week, hitting in all four games he played in. Karexon Sanchez struggled with the stick, but managed to score five runs. Bo Greenwell also hit a big three-run homer, and stole two bases on the week. Alex Castillo hit .300 in the three games he played behind the plate, scoring two runs and hitting a double in his spot duty. The key is that every player on this offense found a way to do something this week that helped produce runs during clutch opportunities, whether it be a hit, walk, steal, sacrifice or hit-by-pitch. That's the sign of a club that wants to win games...which is exactly what they did.

Week 21 Bullpen:

The bottom line for the bullpen is fairly simple. There are constants, such as Cory Burns and Matt Langwell. These guys are not only always good, but always excellent. There are the potential guys, like Chris Jones, Brian Grening and Tyler Sturdevant. These are the guys that are mostly good, but have their occasional bad outings. Then you have the roller coaster riders such as Travis Turek and Dave Roberts, and you really never know what you are going to get from these two. When they are all pitching just to their level, there may not be a better pen in the league.

While Jones and Roberts struggled, the rest of the pen did what they were supposed to do. Their overall ERA was a solid 3.22, with three wins, no losses, two saves and a hold. They struck out 28 batters, tying the starters, while walking only seven.

Matt Langwell has been nothing but light's out, and that pattern continued this week. He went 4 2/3 of an inning in two appearances, giving up only two hits while striking out seven. He saved a game, and really is making a case for a quick move up the system next year. Langwell hasn't given up a run in 18 innings, has walked only two batters during that time, while striking out 19. If not for Cory Burns, Langwell would be running away with the top spot in the bullpen. He's not a closer, but his stuff is fantastic. His ERA is back under 2.00 at 1.99.

Cory Burns continued his sublime season going 1-0 with a save this week. He saved his 26th game of the season for Kinston, which leads the league by nine. He also has 38 saves overall, which is third overall in the entire minor leagues. Burns hasn't given up an earned run since July 10th, a stretch of 15 1/3 innings. Over that time, he's only given up eight hits, walked only three batters, while striking out 22 batters, including striking out the side three times. His Kinston ERA is 1.54 on the year.

Travis Turek, who I believe has the potential to be a good professional ballplayer, proved me right this week. He pitched in two games, going five total innings, and only gave up two hits and a walk, while striking out four. He's had four out of five good appearances, and hopefully has reclaimed some of the magic he had during June and the first half of July.

Brian Grening went an inning and a third, gaining a win and striking out a batter. Tyler Sturdevant with 3 2/3, giving up four hits, a run and a walk, while striking out seven. Chris Jones gave up three runs in one appearance, but also had a two inning appearance in which he struck out three without giving up a run in getting a win.

Week 21 Starters:

The starters, anchored by current ace Joe Gardner, former ace T.J. McFarland and recently hot T.J. house, had another spectacular week. Overall, their ERA was 2.78, while striking out 28 batters and walking 19. In 35 2/3 innings, they also managed to give up only two homers, which helped keep the K-Tribe away from giving up the big inning, which may be the key reason to this recent five-game win streak.

The past three months really has begun and ended with Joe Gardner, who is making a run at the organizational pitcher of the year. Gardner won two games this week, giving him a team and league leading 12 wins overall. He went ten total innings, five innings per start. During that time, he gave up nine hits and an earned run, while walking five (all in one start) and striking out nine. His ERA for the week was 0.90, and overall with Kinston, it's 2.69, good for third in the league. He's first in the league as a strict starter, as the two guys ahead of him spent time in their respective team's bullpen. Gardner is this team's current stopper, especially with T.J. McFarland's recent struggles.

Speaking of the former staff ace, he may have regained some of his early season magic, going five strong innings, giving up three hits and four walks, while striking out seven. It's his first real solid start since July 27, and it would make this team a tough opponent, should they make the playoffs.

T.J. House had been a house of fire during the end of July and the beginning of August, but had struggled recently. House won his sixth game of the season this week, regaining some of that form. The 20-year-old hurler went six innings, giving up only two hits and a run, while walking and striking out four each.

Austin Adams struggled with control this week in his only appearance, giving up six hits and a walk in 3 2/3 of an inning in getting his first loss with Kinston. Joey Mahalic went five innings, but gave up eight hits, three walks and four earned runs in a no decision. Marty Popham went six innings, giving up only four hits and two walks, but a big homer cost him three runs in his no decision.

Week 21 Awards:

Offensive player of the week: Jeremie Tice
Relief pitcher of the week: Matt Langwell
Staring pitcher of the week: Joe Gardner

Player of the week: Joe Gardner

Here comes week 22:

29 vs. Salem, 2:00 PM
31 @ Frederick, 7:00 PM

September (all times local unless noted)

1 @ Frederick, 7:00 PM
2 @ Frederick, 7:00 PM
3 @ Frederick, 7:00 PM
4 @ Potomac, 5:03 PM
4 @ Potomac, TBD

The Rearviewmirror: With most of the regular season in the rearviewmirror, let's hope it's time to say goodbye to the inconsistencies that this team has shown all year long. If this team is truly finding out how to win in August and September, than a Carolina League title isn't out of the equation. Winston-Salem has the best overall record in the league at 19 games over .500, but are only three games over .500 in the second half, and a game ahead of Kinston. Frederick won the first half of the Northern, but finds themselves in last place right now, and while they have been a thorn in the side of Kinston, the K-Tribe did beat them in their last series. Potomac, the current second half leaders in the Northern, are 6-10 against Kinston this year, with one more series on the horizon.

Point being...Kinston could win this thing...if the cards fall right.

It's a beautiful day for baseball...everybody...
Jim is currently the senior editor and Columnist, as well as the host of IBI's weekly online radio shows, Smoke Signals and Cleveland Sports Insiders. You can follow Jim on Twitter @Jim_IBI, or contact him via e-mail at jpete@indiansprospectinsider.com.
User Comments
No comments currently. Be the first to comment!