The Sunday Drive with some struggling pitching in Kinston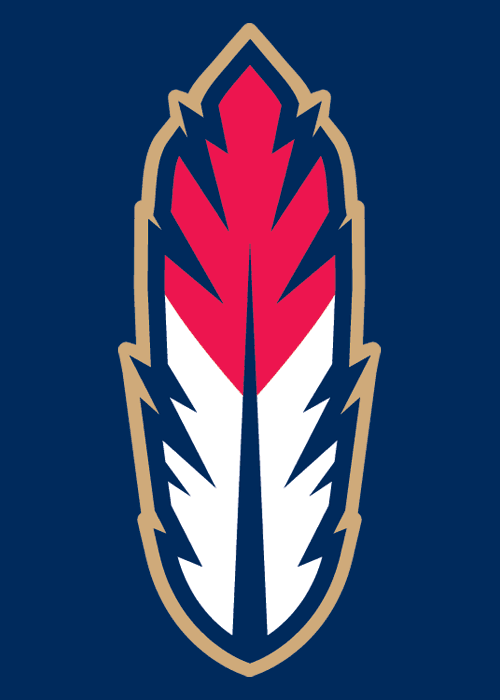 The Kinston Indians seemed to be on the edge of really taking off as the fourth of July week began last Sunday. The K-Tribe had gone 4-2 over their previous six games, and really had a dominating win on Sunday behind T.J. McFarland. True to fashion during the 2010 season, the Indians went the exact opposite way, losing four of their next five games.

While the overall offense continued to produce at similar levels in the past, the overall pitching took a major hit this week. The team ERA this week was 4.42, a 1 1/2 jump from their overall team ERA this season. If the pitching struggles turn out to be a trend, and not one week fluke, there's no hope for the K-Tribe to make the playoffs. The offense just isn't good enough to carry them over long stretches, although Bo Greenwell may be trying to do it all himself.

Alright, let's get driving, so I can take some aspirin for my LeBron James hangover.

Where We Stand in Week 14, with a clean slate:

Overall Record: 43-42 (2-4 this past week)
Second Half Record 7-8 (2 1/2 game back)

Week 14 Games:

4 vs. Frederick, W 7-2 (WP: T. McFarland; LP: O. Drake; SV: M. Popham)
5 vs. Frederick, L 3-11 (WP: N. Moreau; LP: J. Mahalic)
7 vs. Salem, L 1-4 (WP: M. Lee; LP: T. House; SV: K. Fernandes)
8 vs. Salem, L 2-7 (WP: M. Holliman; LP: J. Gardner; SV: W. Latimer)
9 vs. Salem, W 9-0 (WP: A. Adams; LP: C. Clay; SV: M. Popham)
10 @ Frederick, L 4-5 (WP: B. Jacobson; LP: B. Grening)


This Week's Transactions:

Although not officially listed on the Kinston site, reports are that Abner Abreu went on the DL on Friday with a right shoulder injury. The exact injury isn't yet known. Nate Recknagel and Donnie Webb also made their returns after long stints trying to get healthy.


Week 14 Offense:

The K-Tribe offense hit .253 this week, with ten doubles, three triples, three homers and 25 RBI. While the numbers to measure up to Kinston's 2010 offense, there really were only three players that carried this offense this week.

Bo Greenwell is really showing off some solid offense. This week, he went 8 for 17, with three runs, a double and two RBI. Greenwell continues to show that there's some meat to his ability other than just his name. My guess is that Greenwell will finish the season here in Kinston, but if he continues to hit, we may see an August call-up to Akron.

Kyle Bellows is also making a name for himself during the second half of the Carolina league season. This week, he went 7 for 23 for a .304 average, while leading the team with five runs scored. He had two doubles, with a home run and three RBI. Bellows has gone 14 for his last 44, and hit in 10 of his last 12 games.

Chun-Hsiu Chen was recently called up to Kinston after a successful stint at Lake County. Chen hit .312 for Lake County, with 27 runs, 21 doubles, three triples, six homers and 39 RBI in 58 games. He surely is the surprise of the Cleveland minor league system. In Chen's first full week with the K-Tribe, he went 4 for 14, with four runs, a double and a home run. In a system without many catching prospects below the big league club right now, Chen's emergence may be as important as any to the future of the minor league system.

The news that Abner Abreu is hurt really isn't a surprise, but certainly is a bit of a worry. Abreu's star is certainly taking a tumble this year, and with this being a second injury-plagued year, his future with this organization is certainly a bit more hazy than in the past. Still, the potential is there, so hopefully he can get healthy, and turn into the Vlad-like player many have projected him to be.

Week 14 Bullpen:

For the second week in a row, the bullpen was better than the starters. Overall, the pen went 0-1, with two saves. Their overall ERA was 3.81. Still, the pen did struggle this week, overall. Only three relievers came in with an ERA under 4.50, and their solid numbers this week was cemented by a former-and-future starter.

Marty Popham not only was the best reliever this week, but the best pitcher on the entire staff. Popham made two appearances in relief, each to the tune of four innings. Overall, in those eight innings, he gave up only seven hits and a walk, while striking out ten batters. Popham isn't your prototypical closer, but he found himself acquiring two very unconventional saves. There's no doubt that Popham's exquisite pitching was instrumental in the baby Indians two wins this week.

While I was hard on Travis Turek earlier this year, he has quietly become one of the better relievers in the Kinston pen. Turek went 4 1/3 innings in his only appearance. He gave up only two hits and two walks, while striking out one. His overall ERA is now at a stellar 2.73. He doesn't strike out many hitters, but he certainly knows how to pitch. In his last ten games, his ERA is a miniscule 0.43.


Dave Roberts pitched three innings of no-hit ball. He gave up a walk and three K's in his one appearance for the week. Let's see if Roberts can hop on the Turek train of consistency.

Matt Langwell (27.00 ERA), Cory Burns (9.00 ERA, first blown save at Kinston), Chris Jones (0-1, 6.00 ERA) and Brian Grening (4.50 ERA) all struggled this week. I'm really interested in seeing how Burns responds to his blown save, after essentially being a save machine throughout the season.

No news on Rob Bryson as of yet, which is really worrying me a bit. I'll keep you updated on Bryson's injury, as soon as I find anything out.

Week 14 Starters:

This was not a stellar week to be a K-Tribe starter. Overall, they went 2-3, with a 4.97 ERA. They struck out 20 batters in 29 innings, while walking 16. Thank goodness for a couple of starters, or the numbers could have been much, much worse.

Austin Adams had his second solid start in a row for the K-Tribe. This week, Adams went 1-0 in his only appearance, giving up four hits in five innings, while striking out seven and walking only one. Although it was believed that Adams would be a handcuff starter, it appears as though he will get a bit more leeway. Sure, he only went five innings, but he's not being given Marty Popham to be his sure-thing piggy-back to his starts. Adams has a boatload of talent.

T.J. McFarland continued his solid 2010 season. He also went 1-0 this week in two starts and 11 2/3 innings. He gave up 12 hits, three earned runs and five walks, while striking out seven batters. He did struggle a bit with his control, but his 2.31 ERA was still outstanding. Of course, it did raise his overall ERA to 1.99. For shame T.J., for shame.

Joey Mahalic (12.27 ERA) and Joe Gardner (13.50) both failed to get to the fifth inning in their starts, and T.J. House gave up four earned runs in six innings. All three went 0-3 for the week.

Week 14 Awards:

Offensive player of the week: Kyle Bellows
Relief pitcher of the week: Marty Popham
Staring pitcher of the week: Austin Adams

Player of the week: Marty Popham

Here comes week 15:

11 @ Frederick, 6:00 PM
12 @ Frederick, 7:00 PM
14 @ Potomac, 7:03 PM
15 @ Potomac, 12:05 PM
16 @ Potomac, 7:03 PM
17 @ Potomac, 6:35 PM


The Rearviewmirror:Goodbye LeBron James. I often wonder how today's media frenzy changes people and their perception. Queen James, you helped my study. The answer is, people change...a lot. While waiting for the decision, I followed Brian Windhorst, who seemed to have the pulse on LeBron more than any other "qualified" reporter. Windhorst was ticked at the whole production, but what scared me the most during all of this was his believe that LeBron had "changed." He sighted several instances over the past year that seemed to solidify his belief. LeBron had gone from a hometown hero to something worse. Well, whatever, LeBron's gone, and it's time to move on. Will the Cavs win a title before LeBron? I hope so. I don't see how, but I hope so. Let's hope that Gilbert can figure out how to get a star to sign on the dotted line, because LeBron certainly couldn't.
Jim is currently the senior editor and Columnist, as well as the host of IBI's weekly online radio shows, Smoke Signals and Cleveland Sports Insiders. You can follow Jim on Twitter @Jim_IBI, or contact him via e-mail at jpete@indiansprospectinsider.com.
User Comments
No comments currently. Be the first to comment!