The Sunday Drive With the K-Tribe: A Tale of Two Cities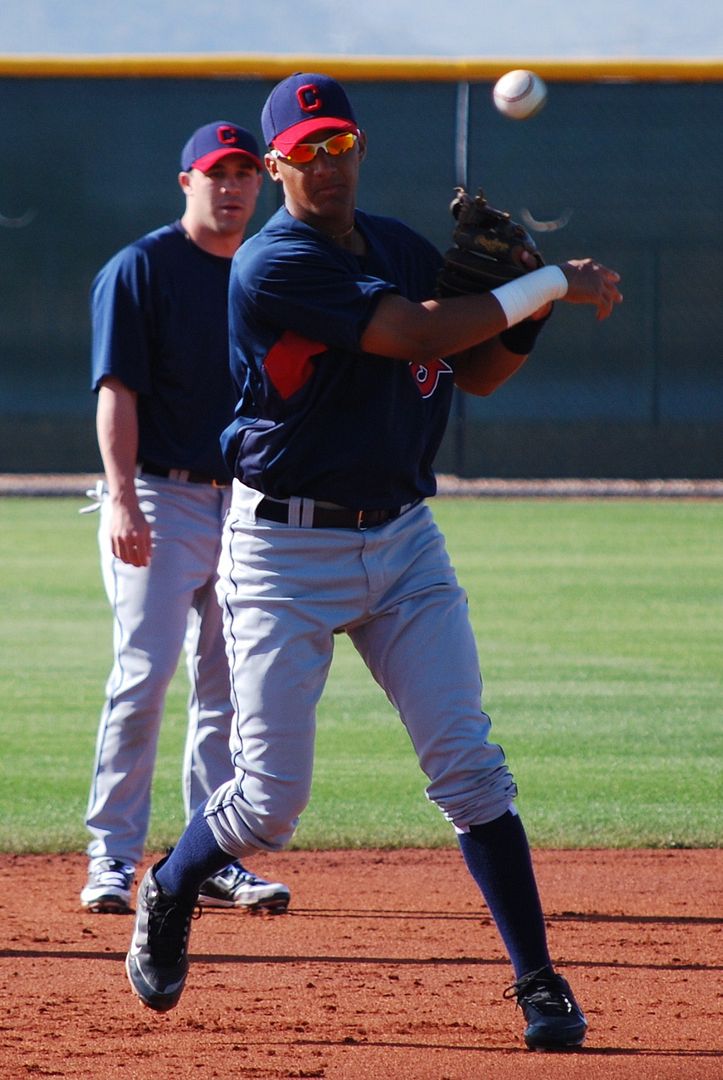 These are the days that make living in North Carolina special. It's been downright summer-like over the past week, with weather hovering in the 80's and blue sky's in abundance. You'd think that the Kinston Indians' offense would have gotten the message. Unfortunately for the stellar pitching, that offense didn't do much to impress anyone over the past week. The K-Tribe lost five of the six games that they played, and finishing out the week in last place in the Southern Division. While the starting pitching has been as good as advertised, and the bullpen even better, the offense and defense has yet to warm up to the Carolina spring.

Let's get this Sunday Drive rolling...

Week 2 Games:


April 11 v. Winston-Salem, L 1-5 (WP: N. Griffith; LP: T. House)
April 12 v. Wilmington, W 6-3 (WP: J. Mahalic; LP: J. Cuevas; SV: S. Smith)
April 13 v. Wilmington, L 1-3 (WP: M. Montgomery; LP: K. De La Cruz; SV: E. Basurto)
April 14 v. Wilmington, L 0-1 (WP: T. Melville; LP: N. Hagadone; SV: B. Baumann)
April 16 @ Winston-Salem, L 2-4 (WP: C. Leesman; LP: A. White; SV: D. Remenowsky)
April 17 @ Winston-Salem, L 3-7 (WP: N. Griffith; LP: T. House)

Week 2 Offense:

It's hard to get excited about a team that only batted .226 for the week, and is currently last in the Carolina League with a .220 average for the season. How bad was it? Kinston had one homer this week, and it's the only home run for the club during its first nine games. In the six games in week two, the K-Tribe had six extra-base hits (five doubles and that lone homer), 13 hits, 13 runs and 13 walks. It's not that they haven't been able to get their bats off their shoulders, since the team struck out 61 times for the week. There wasn't a stolen base to speak of, however they were thrown out three times.

Abner Abreu seems to be following his pattern from last year, that many attributed to cold weather. Of course, in Carolina, it is colder than say, the sun, but the weather has been mild. Abreu is two for his last 23 with eight strike-outs. Cristo Arnal didn't find first base, going 0-14, with four K's. Even Jason Kipnis, who went 3-for-4 on Tuesday, with the team's only homer, two runs and two RBI, has only managed to go 1-for-15 for the rest of the week.

In a week in which the offense was completely shut down, there were some bright spots. The K-Tribe's infield, even with a struggling Jason Kipnis, did well offensively. Ron Rivas overcame some defensive woes to bat .313 with two walks and two RBI. Third Baseman Kyle Bellows went 6-for-17 with two runs, two walks and two RBI. Nate Recknagel led the team with a .400 batting average (6-for-15), with a run, two doubles and an RBI.

Let's hope that nagging injuries to Jason Kipnis and Jordan Henry are playing a part in the early season struggles, and that Abreu is following a similar pattern to last season. It can't get much worse.

Week 2 Bullpen:

The bullpen saw extensive work during the week, and was exceptional. In 23 2/3 innings, the pen only gave up six earned runs (2.28 ERA), striking out 26 and only walking five. Matt Langwell, T.J. McFarland, Steve Smith and Bryce Stowell all managed to not give up an earned run. Santo Frias was under 3.00, and Dave Roberts and Travis Turek both had at least one solid outing. Bryce Stowell was far and away the best reliever of the week. He went 4 2/3 innings of relief, giving up four hits and an unearned run, while striking out five. Overall, Stowell hasn't given up a run in all of his 7 1/3 innings pitched.

Week 2 Starters:

Last week the starters had some hard-luck starts, going 1-5 for the week. Even with the five losses, they had a 2.86 ERA with 27 K's and 12 walks in 28 1/3 innings. Nick Hagadone and Alex White both continued their excellence, going 8 1/3 shutout innings combined, with nine K's and three walks. Joey Mahalic, starting in place of the injured Alexander Perez, had a nice start getting the only win of the week for the K-Tribe. T.J. House blew away 10 batters in a loss last Sunday, but came back down to earth during yesterday's loss.

The biggest concern is Kelvin De La Cruz, who has looked nothing like the starter that began last year like a future Cy Young winner before going down for the year with an injury. In five innings last week De La Cruz got touched up for six hits and three runs, while walking two and striking out two in five innings of work. It's too early to worry about De La Cruz, but it would be nice to see a solid start from the lefty.

Overall, the Indians lead the Carolina League with a 2.16 ERA (1.65 before last night's game), while finding them in last place in average, OBP, slugging, and just about every other offensive category...hence, a tale of two cities.

Defensively, the K-Tribe have the second most errors, and Ron Rivas leads the league with seven of his own. He's played in seven games. Not much more to say about that.

Offensive player of the week: Nate Recknagel (.400, 6-for-15, 1R, 2 2B, 1 RBI, 5K)
Bullpen pitcher of the week: Bryce Stowell (2 G, 4 2/3, 5 K, 0 BB, 0.00 ERA)
Staring pitcher of the week: Nick Hagadone (1 G, 5 IP, 4 H, 1 BB, 4 K 0.00 ERA)

Player of the week: Bryce Stowell

This Week:

April 18--Kinston (Joey Mahalic) at Winston Salen (Stephen Sauer)
April 19--Kinston (Kelvin De La Cruz) at Wilmington
April 20--Kinston (Nick Hagadone) at Wilmington
April 21--Kinston (Alex White) at Wilmington
April 22--Kinston (T.J. House) at Wilmington
April 23--Myrtle Beach at Kinston
April 24--Myrtle Beach at Kinston

As we look in the rearview mirror on this Sunday Drive, let's hope that the offensive woes and the defensive struggles of Ron Rivas are a thing of the past. If this offense can find its way, this is going to be a very difficult team to beat.
Jim is currently the senior editor and Columnist, as well as the host of IBI's weekly online radio shows, Smoke Signals and Cleveland Sports Insiders. You can follow Jim on Twitter @Jim_IBI, or contact him via e-mail at jpete@indiansprospectinsider.com.
User Comments
No comments currently. Be the first to comment!