The Sunday Drive With the K-Tribe: Don't You Love It When A Plan Comes Together?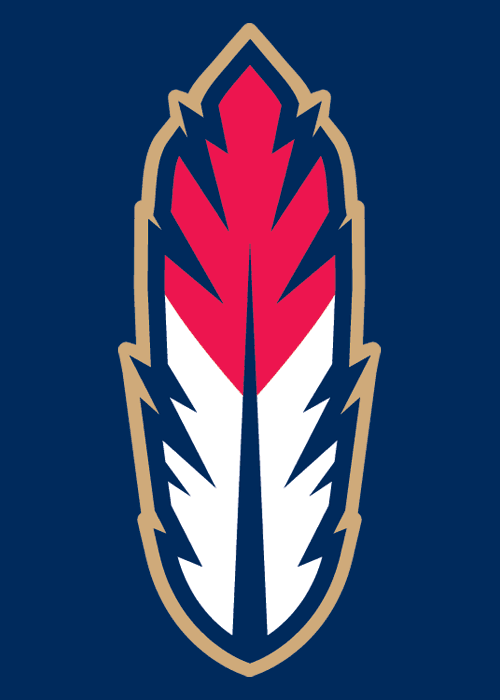 Up until this week, the Kinston Indians had been performing their best version of the infamous Bugs Bunny/Daffy Duck cartoon, "Duck Season/Rabbit Season." In this version of the Looney Tunes production, the Indians were busy shouting "Bullpen/Starters/Offense" from week-to-week, never quite figuring out how to put it all together. This week, the baby Indians found a way to get Bugs and Daffy to work together, but it took a whole lot of changes to get there.

The bulk of the bullpen was in shambles, so the K-Tribe made the risky move of overhauling the pen on the fly. In came righties Rob Bryson and Brian Grening, and lefty Chris Jones. Out went ace Kelvin De La Cruz on his way up the organizational ladder, and Alex Perez on his way to the DL again, and in came lefty T.J. McFarland and righty Joe Gardner to take their place. Both the starters and relievers not only didn't miss a beat, but put in perhaps their best week of the season.

Offensively, the Indians once again showed some improvement across the board. Mainly, their offense became a bit more timely, and a bit more explosive. There was a tendency to score runs in bunches this week, as they did on Saturday night, when they scored seven of their eight runs in the fifth and sixth innings. What's most impressive about their offensive output this week is that their best bat, Jason Kipnis, hit a pedestrian .167 for the week.

As I've said from the start, if this team ever managed to put together one of those weeks when their pitching and hitting meshed at the same time, good things would happen. The K-Tribe went 6-1 this week, and have won eight of their past ten games.

Let's get going with week 6, before LeBron signs with Chicago, and Rafael Perez give up a seven run 1/3 of an inning.

Week 6 Games:

9 vs. Potomac, W 3-2 (WP: B. Grening; LP: C. Dill)
10 @ Myrtle Beach, W 5-0 (WP: T. McFarland; LP: B. Oberholtzer; SV: C. Jones)
11 @ Myrtle Beach, W 6-4 (WP: D. Roberts; LP: C. Rodgers)
12 @ Myrtle Beach, L 3-4 (WP: J. Hoover; LP: A. White; SV: A. Paulino)
13 @ Myrtle Beach, W 10-0 (WP: T. House; LP: J. Ortegano)
14 vs. Frederick, W 4-3 (WP: J. Gardner; LP: K. Moreland; SV: R. Bryson)
15 vs. Frederick, W 8-3 (WP: T. McFarland; LP: R. Zagone)

Week 6 Offense:

The Kinston Indians offense turned a corner this week, and it was likely thanks to the return to form by outfielders Abner Abreu and Jordan Henry. Abreu was stuck in his typical early season funk, while Henry was playing in his first full week since coming off the 7-day DL on May 3.

The K-Tribe hit a respectable .272 this week, and managed to score 18 more runs than in week five, scoring 39 times. The Indians didn't manage to score less than three runs in any game in week six, and with their electric pitching staff, this spelled doom for Frederick, Myrtle Beach and Potomac. The Indians specialized in the big inning this week, combined with only striking out in 19% of their at bats, managed to increase their OBP. The Indians also managed to take advantage of errors, scoring when opponents would leave the door open.

Jordan Henry led the team with 10 hits, and even though nine of those were singles, he managed to steak three bases as well. Henry hit .400 for the week, and managed an OBP of .560. He scored four runs, and knocked in four as well, while only striking out four times in 25 at bats. Henry is a house of fire right now, going six for his last seven. The 21-year-old is coming off a solid rookie campaign, and at 6'3" tall and only 175 pounds, there's potential to add some weight and power to his frame. Henry really could be a diamond in the rough in the Tribe organization, and it will be interesting to see how quickly he can move up with Sizemore's pending departure sometime next season.

Abner Abreu may be ready to take flight after his early season struggles. Abreu led the team in batting in week six, going 8-18, with four runs and five RBI, while striking out only four times. Abreu also launched his first home run Saturday night, and seems to be following his normal pattern of poor early performances in years' past. Abreu has a tantalizing skill set, and really is the fulcrum of this team. Should he catch fire, the Abreu/Kipnis combo would be the best in the Carolina League. Of course, that's easier said than done. Both seem to be teetering on the wrong side of the totter from week to week.

25-year-old utility man Lucas Montero is currently on a five-game winning streak, and hit .421 in week six. Montero's OBP was an incredible .632 for the week, as he scored five runs, and led the team with seven RBI. He only struck out once, and really could become a valuable resource in the coming years as a guy that can come in and play multiple positions, while bringing a piece of lumber that isn't necessarily a liability in the bigs.

Donnie Webb also batted .400 in limited duty. Cristo Arnal got into the act, going seven for 17 this week, while batting a strong .412. Error-prone Ronnie Rivas also batted .333 on the week, with a team leading seven runs scored, four walks and only two strikeouts.

Unfortunately for the K-Tribe, there wasn't any middle ground. After Rivas' .333 average on the week, the next closest was Nate Recknagel's .222 average. The big first basemen did manage to score six runs with two doubles and two RBI. Nobody else batted over .200 for the week.

Week 6 Bullpen:

What a difference a week makes. The K-Tribe bullpen went 2-0 in week six, with three saves. No, there wasn't a clear-cut closer added to the club with the release of Steve Smith, as three different players recorded a save throughout the week. The pen was also helped by the K-Tribe starters, who have finally started to log in enough innings to take the burden off the relievers for four-plus innings a night.

The bullpen saw work in 26 innings this past week, striking out 34 batters, and incredibly only walked five batters. That's especially impressive when you take into account that three of those walks were by one pitcher, Brian Grening, who also led the team in appearances, with three. The pen also gave up only six earned runs, for a 2.08 ERA for the week.

Lefty Chris Jones pitched in 4 2/3 innings this week, with a hold. The former starter gave up only two hits and not a single walk, while striking out five batters. Jones has a decent, low 90's fastball and a nice changeup, but his best pitch for the future is a curve that works more like a slurve. Jones is an interesting watch. As he's filled out, his fastball has picked up some velocity, and his three-quarters delivery gives his pitches solid movement. When the Indians picked him, there's no doubt they had him as a late option in the bullpen down the line.

Matt Langwell also had a solid week. Langwell made appearances in two games, giving the K-Tribe four innings of work. Langwell recorded a save, giving up only two hits and striking out seven. Dave Roberts also made two appearances, going three innings. Roberts only gave up one hit, while striking out four. Travis Turek continued his Jeckyl and Hyde season in his only appearance. In two innings of work, Turek gave up three hits and a walk. All three relievers didn't give up a run this week.

Bryce Stowell still may be the best pitcher in this bullpen. Stowell made two appearances this week, going 5 2/3 of an inning. Stowell certainly is earmarked by this organization to either become a closer, or a front-end starter at some point. He has a blazing fastball and a knee-buckling breaking ball. What makes Stowell special is that he doesn't depend on his power arm. He can pitch, as he showcased in a three-inning stint on May 11th. He gave up only two hits, and struck out one. He recorded five groundball outs. Of course, Stowell leads the team in strikeouts, with 41, so don't get me wrong, the kid can bring it. For those counting at home, that's a 14.57 K/9 innings ratio. Not to shabby. Stowell leads the team with 11 appearances and the bullpen with 25 1/3 innings pitched altogether. He's second on the team and in the league with a 1.42 ERA overall. He came in with a 3.18 ERA this week, after giving up a couple of runs in mop-up work yesterday.

I still believe that Rob Bryson might be the guy this team is grooming to be their closer, should the team need a closer in the ninth inning. Aaron Holbert has shown that he's not afraid to keep a hot pitcher in through the ninth to get a save, but Bryson seems to be the guy that he'll use for conventional closing situations. Bryson's arm continues to improve. In 3 2/3 innings, Bryson gave up only one hit and one walk. Of course, the hit was a two-run homer to Myrtle Beach's power hitting Gerardo Avila, the third batter Bryson faced as a member of the K-Tribe. He then promptly struck out four of the next five batter, including striking out the side in the next inning. Overall, Bryson struck out eight batters overall, and for those counting at home, that's out of 11 outs total. He recorded his first of what I predict to be many saves this week.


Week 6 Starters:

The K-Tribe starters keep getting better, which is saying something when you consider their best starter, Kelvin De La Cruz, was called up to Akron. On a side-note, De La Cruz got his first win in Akron, pitching five-innings of no-hit ball. Do you think he's got a major league no-hitter coming his way? Anyways, De La Cruz is gone, but the cupboard may be more full now than before. The two starters most talked about now that De La Cruz is gone are Nick Hagadone and Alex White. The two future aces struggled this week in two starts, going 11 total innings. The gave up seven hits, six runs (five earned), five walks and striking out five with a 4.09 ERA.

Why mention the struggles of the two aces when I started off saying the starters keep getting better? Overall, Kinston starters rolled out a 1.35 ERA, while going 4-1 on the week. In 40 innings pitched, the starters only gave up 18 hits, 10 runs, 6 earned runs, while walking 14 batters and striking out 29 (it's interesting to note that the relievers had five more K's in 14 less innings pitched). Yeah, the rest were that good, including one starter who may be ready to take a monster leap in the prospect rankings.

T.J. McFarland continues to be arguably the best pitcher in Kinston, and by the numbers, in the organization. McFarland had been "starting" behind Nick Hagadone every fifth day, with the Indians limiting Hagadone's pitches during the first month of the season. With De La Cruz gone and Alex Perez hurt, McFarland made his first two starts this week, and continued his excellence. McFarland went 11 1/3 innings in his two starts, giving up six hits and two walks, while striking out 11 batters. His only run was given up early yesterday, with a solo shot, and came in with a 0.79 ERA for the week. What's more amazing about the 0.79 ERA is that it RAISED his overall 0.75 ERA. McFarland is currently leading the league with a 5-0 record, and has the best ERA in all of baseball for a starter. It should be fun watching this kid develop over the year.

Joe Gardner might be the right-handed version of McFarland. Gardner made two starts this week, and went 1-0 for his troubles. He appeared in 10 2/3 innings, giving up four hits and three unearned runs to go along with four walks and nine K's. Gardner and McFarland likely both are battling for the title of "Best Sinker in the organization." Gardner is another one of those guys, like McFarland, that gets hitters to pound the ball into the ground. In his two starts this week, out of 32 potential outs, nine were by strikeout, and an incredible 20 were groundball outs. When you only give up three outs in the air, you are going to be successful. Gardner may be a quick turnaround in Kinston, should he continue his dominance. His ERA for the season is currently 0.00. Not a bad start.

T.J. House made another solid start, going seven one-hit innings in getting his first win of the season. House gave up three walks, while striking out four batters. He's not the best T.J. right now, but you can add another 0.00 ERA to the equation, as he didn't give up a run in his appearance either.

Now when you roll out three starters with five total starts and 29 innings, and they only give up one total run between them, you are talking about something special. Now, imagine similar numbers, with Nick Hagadone and Alex White pitching to their ability. Yeah, I know, it's going to be scary.

With that said, look for Nick Hagadone to get called up shortly, perhaps when De La Cruz makes his next move, and when Alex Perez returns to the K-Tribe rotation. I have a feeling he's going to unleash some numbers now that the Tribe management is ready to let him open it up.

Offensive player of the week: Abner Abreu
Relief pitcher of the week: Matt Langwell
Staring pitcher of the week: T.J. McFarland

Player of the week: T.J. McFarland

This Week:

May 16--vs. Frederick
May 17--vs. Salem
May 18--vs. Salem
May 19--vs. Salem
May 20--vs. Salem
May 21--@ Frederick
May 22--@ Frederick

The Rearviewmirror: A fond farewell to Evelyn "Mama" Kornegay, who passed away Friday morning at her home from pancreatic cancer. "Mama" housed Kinston Indians players for 15 years and was one of the team's biggest and most beloved fans. She was 81 years old.

For those local folks who want to attend, the funeral for Evelyn "Mama" Kornegay will be held Saturday, May 22 at United American Free Will Baptist Tabernacle. Her family will receive visitors at Kornegay's house on Martin Luther King Jr. Boulevard. There will be a ceremony open to the public at Historic Grainger Stadium on Friday May 21.

Welcome to the Jungle: The only move since the K-Tribe called up Rob Bryson was putting Joey Mahalic on the seven-day DL. It's worth noting, because Mahalic has had his once promising career put on hold due to injuries last season. The K-Tribe hasn't listed an injury, only that he's on the DL. Let's hope it's not his elbow.
Jim is currently the senior editor and Columnist, as well as the host of IBI's weekly online radio shows, Smoke Signals and Cleveland Sports Insiders. You can follow Jim on Twitter @Jim_IBI, or contact him via e-mail at jpete@indiansprospectinsider.com.
User Comments
No comments currently. Be the first to comment!