The Sunday Drive With the K-Tribe: Offensive Explosion Fails to Bring Consistency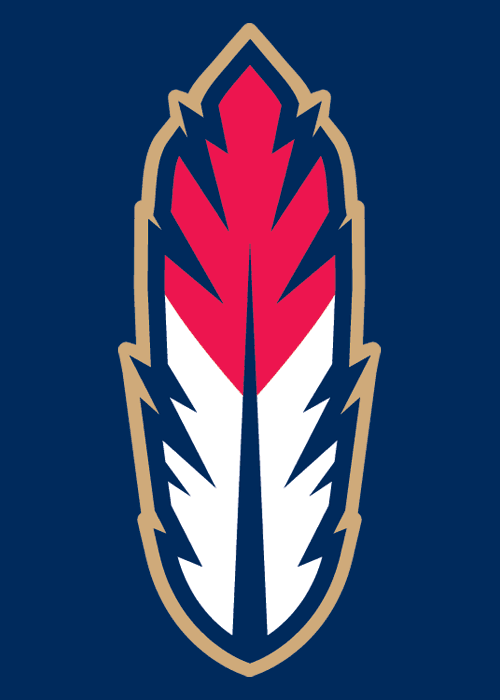 It's becoming quite evident that the Kinston Indians aren't going to be an easy team to figure out during the early part of the Carolina League season. When the season started, it was a known commodity that the K-Tribe's starting rotation was one of the best in all of baseball. Their offense was a bit of a question mark. Although anchored by top-ten products Abner Abreu and Jason Kipnis, the rest of the team is filled out without any other top prospects to speak of.

The season started off according to form, with the K-Tribe leading the league in nearly every major pitching category, while the offense was at the bottom of the league in most of the offensive categories. As the season has moved into May, the offense has slowly improved. This week, the team exploded for two games of 10+ runs, while the starters rolled out an ERA of nearly 5.00. It would explain the confounding pattern of winning, then losing. Kinston went 3-3 this week, without winning or losing two games in a row. At some point, you have to believe that the offense and pitching will find a way to both perform at the same time. If they don't, it's going to be a long season.

Now, as I watch the Cavs batter the old-as-dirt Boston Celtics in the fourth quarter of game one, let's get the party started for week four...

Week 4 Games:

April 25 v. Myrtle Beach, W 15-2 (WP: T. McFarland; LP: C. Rohrbough)
April 27 v. Lynchburg, L 2-4 (WP: B. Boxberger; LP: A. White; SV: J. Freeman)
April 28 v. Lynchburg, W 5-3 (WP: T. Turek; LP: A. Bowman; SV: S. Smith)
April 29 v. Lynchburg, L 6-7 (WP: M. Serrano; LP: A. Perez; SV: J. Freeman)
April 30 @ Salem, W 12-2 (WP: K. De La Cruz; LP: S. Pimentel)
April 1 @ Salem, L 1-5 (WP: B. Huntzinger; LP: N. Hagadone; SV: M. Lee)

Week 4 Offense:

The K-Tribe offense, although inconsistent overall, had their best week-to-date. They rolled in with a .291 average for the week even after being held to two hits to the Salem Red Sox on Saturday night. The 45-point jump in average over the past week helped improve their overall average to .246. The team had 23 extra-base hits, including 13 doubles and eight home runs. The most impressive stat of the week for this offense was their drop in strikeout totals. While they still lead the league overall, they managed to only strike out in 21% of their at bats this week, which is below the league average of 22%. Last week, the Indians were striking out at a 30% clip, which is an alarming rate. Overall, the K-Tribe struck out 42 times, while walking 36 times. The offense did remain a bit inconsistent, scoring 32 runs in three wins, and nine runs in three losses (four of those runs in a ninth-inning comeback that fell short against Lynchburg on Thursday night).

Jason Kipnis remains the offensive star, and continues to play solid defense in his move to the infield. He hit at a .529 clip, while scoring seven runs and stealing his first base of the season. Kipnis went 8-9 in the K-Tribe's three victories. Kipnis is currently fourth in the league in batting, at .365, while in the top ten in runs, hits, homers, OBP, slugging and OPS. With rumors surrounding Jason Donald and a potential move to the bigs from Columbus, it will be interesting to see what the Tribe does down the affiliate line. If Valbuena stays at the big league level, than it's likely that Cord Phelps and Jason Kipnis move up the line. I do believe Cleveland would move Valbuena down, and hold Phelps and Kipnis where they are for the time being, but a move could be imminent. If Kipnis goes, this offense gets a lot worse.

Karexon Sanchez continued to be the glue of the team. He started off the week with three starts at 2B, while Kipnis DH-ed. He then slid into the DH role for two games, exchanging with Kipnis. He ended the week at third base. Overall, Sanchez batted .391 for the week, with a home run and four RBI. He's third in the league in OBP, top ten in walks, and top 15 in the league in OPS and slugging. This kid is going to be a major utility player when he makes the bigs, which could be in quick form. Overall, Sanchez is batting .317.

Catcher Doug Pickens continued to have a solid season, going 4-13 with two homers and five RBI. His counterpart, Catcher Richard Martinez also batted .300 for the week in his three starts. In a system that is top-heavy in catching prospects, it's good to see production from Pickens and Martinez.

Abner Abreu went 6-24, hitting in four of the six games during the week. He scored five runs and drove in six batters, and does seem to be coming out of his early slump. Third baseman Kyle Bellows had another plus week, going 5-17, as did Nate Recknagel, who went 5-19, with four runs scored. Left Fielder Roman Pena led the team in RBI for the week, going 3-11 with eight RBI.

Week 4 Bullpen:

This week, the bullpen was clearly far superior than the starting pitchers. Overall, the relievers went 31 innings (eight more than the starters), giving up nine earned runs, while walking 10 and striking out 23 batters. The bullpen ERA was 2.61 on the week. The bullpen should remain fresh, as only three saw action in more than one game, while one of those aforementioned three is a glorified starter (T.J. McFarland). I'm not sure how this will play with regards to consistency as the season progresses, but at least the arms will stay healthy.

T.J. McFarland led the team in innings, going 12 1/3 as Nick Hagadone's piggy-back. In two games this week, McFarland gave up ten hits, two earned runs, two walks, while striking out seven, with a 3.00 ERA for the week. As soon as Hagadone finds a way to actually pitch like a starter, and make it past the fifth inning, McFarland will be starting for Kinston.

Travis Turek rebounded from a rough start by going four strong innings, giving up only one hit, one walk and one run, while striking out two and getting a win. Turek was struggling, but his big week should obviously help out his confidence on such a team with this many talented arms. David Roberts also had a nice week, going three innings with two hits, one walk, while striking out three. Brett Brach went two innings, giving up two hits while striking out one batter.

Bryce Stowell gave up his first earned run of the season on Friday night. He came out struggling, giving up back-to-back walks, followed by back-to-back singles to give up the run. He then settled down with a fly out, before mowing down eight in a row, striking out six of those batters.

Matt Langwell gave up his second run of the season in 2 1/3 innings pitched. Joey Mahalic struggled in his first relief appearance of the year. He's now the piggy-back to Alexander Perez, and didn't seem to like it much. In 3 2/3, Mahalic gave up three hits, three earned runs and three walks, while striking out three. Closer Steve Smith did get another save, his fifth of the season, while giving up one hit and one earned run. He seems to be falling into the typical Tribe closer role, of letting at least two guys on base, and one to score before getting the save.

Week 4 Starters:

The Kinston starters really struggled this week, going 1-3 with a 4.91 ERA for the week. It wasn't all bad, but Saturday night's start by Nick Hagadone really put an exclamation point on the worst week of the season for the K-Tribe starters. On the plus side, the starters struck out 28 batters and walked only 13 in only 22 innings pitched. There seems to be a big struggle getting people out with a minimal amount of pitches, which shows just how immature these arms are. There isn't a lot of pitching going on, just a lot of hard-throwing.

Kelvin De La Cruz and T.J. House were the beacons of light during this week's mess. De La Cruz continued his comeback, going five innings, giving up only two hits and a run, while walking three and striking out six in getting his second win of the season. There still seems to be some control issues, but they get better with each start. De La Cruz still may prove to be the best starter of the bunch. He doesn't have the best arm, but he does have the most mature repertoire, and knows how to locate his pitches.

House continued his big year, going five innings, giving up three hits, a run, two walks and six K's as well. House has had a spectacular year, and leads all starters with 23 K's. I'm not sure many folks would have predicted that he'd be ahead of Hagadone and White on the K-Meter, but there he stands. There was some head-scratching a couple of days ago when House was sent to Lake County, but it was only a move on paper, as he was called back up just a day later. The move was to activate Alexander Perez from the DL, and he won't be missing a start.

Nick Hagadone gave up his first run last Sunday, before getting shelled by the Red Sox on Saturday night. He went 2/3 of an inning, giving up three hits, three earned runs and three walks, while only striking out one batter before getting pulled for McFarland. There were no reports of any injuries, so obviously the Red Sox must have had a nice report on their former top prospect.

Alex White went 5 1/3, giving up seven hits and four earned runs. He walked only two, while striking out seven. On paper, it wasn't the best start, but he's still looking strong, and has overpowering stuff. He should continue to improve dramatically over the year.

Alexander Perez made his first start, just getting his feet wet with three innings of work. He gave up four hits, two runs and a walk, while striking out three. The big news is that he made it through without re-injuring anything, so his numbers should improve as he gets more innings under his belt.

Offensive player of the week: Jason Kipnis
Relief pitcher of the week: T.J. McFarland
Staring pitcher of the week: Kelvin De La Cruz

Player of the week: Jason Kipnis

This Week:

May 2--@ Salem
May 3--@ Lynchburg
May 4--@ Lynchburg
May 5--@ Lynchburg
May 6--@ Lynchburg
May 7--v. Potomac
May 8--v. Potomac

The Rearviewmirror: Perhaps we'll get lucky and the Celtics will be licking their wounds after getting swept by the Cavs. Watching Glen "Big Baby Fat" Davis whine and complain after a foul that draws blood is too much for me to take for very long without an aneurysm.

I'd also like to send a see-you-later to these inconsistent weeks. I'd love to see just one week that saw the pitching and hitting come together. When it does, it's going to be scary.
Jim is currently the senior editor and Columnist, as well as the host of IBI's weekly online radio shows, Smoke Signals and Cleveland Sports Insiders. You can follow Jim on Twitter @Jim_IBI, or contact him via e-mail at jpete@indiansprospectinsider.com.
User Comments
No comments currently. Be the first to comment!