The Sunday Drive with the K-Tribe: Slow and steady wins the race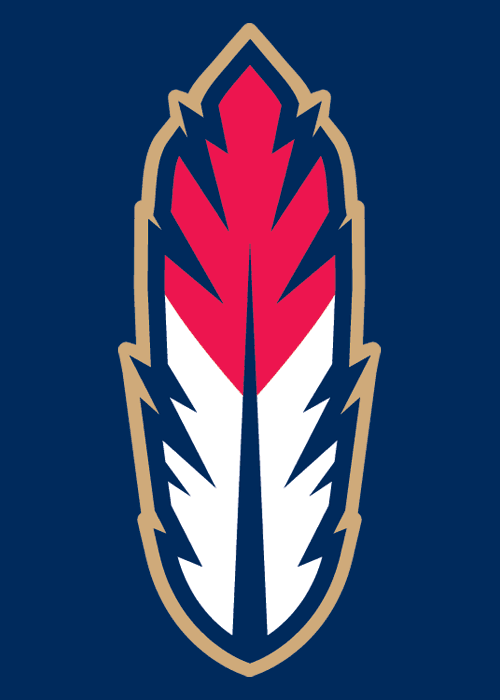 It's a busy one here on Tobacco Road. Daylong preparations are being made for what should be a Super Bowl-like event here at the Boudreau household. After six years of hatches, random numbers, smoke monsters, polar bears in the tropics, flashbacks, flash-sideways, time travel and several other questions and oddities, Lost comes to an end tonight. The way I figure it, most Cleveland fans are just as in to this show as I am. I mean, seriously, do you think Lost has more questions than Cleveland sports? Folks, we've been living Lost since 1964.

Thankfully, things couldn't be more different for Carolina's own Kinston Indians. After treading water over the first few weeks of the season, the K-Tribe has won their last four series, and 13 of their last 17 games. The hot streak included a four-game sweep of the Salem Red Sox, who were in first place in the south at the time, and another series victory over the Frederick Keys, who are the current division leaders in the north. Carolina is currently eight games out of first place, but it wouldn't be a stretch to say that they are currently the best team in the league.

Of course, enjoy it now, because changes are afoot with regards to the Kinston roster.

Alright, lots to do, so let's get driving.

Week 7 Games:

16 vs. Frederick, L 1-8 (WP: R. O'Shea; LP: N. Hagadone; SV: J. Mariotti)
17 vs. Salem, Postponed: Rain
18 vs. Salem, W 3-1 (WP: A. White; LP: L. McClain; SV: M. Langwell)
18 vs. Salem, W 8-3 (WP: C. Jones; LP: J. Kehrt)
19 vs. Salem, W 5-3 (WP: J. Gardner; LP: C. Clay; SV: T. Turek)
20 vs. Salem, W 5-4 (WP: B. Grening; LP: K. Fernandes)
21 @ Frederick, W 6-1 (WP: R. Bryson; LP: R. Zagone; SV: C. Burns)
22 @ Frederick, L 1-2 (WP: R. Rivero; LP: D. Roberts; SV: J. Diaz)

The Transactions:

05/17/2010 Indians placed 1B Roman Pena on the 7-Day disabled list.
05/18/2010 C Alex Castillo assigned to Kinston Indians from Akron Aeros.
05/20/2010 OF Chris Kersten assigned to Kinston Indians from Lake County Captains.
05/20/2010 RP Bryce Stowell assigned to Akron Aeros from Kinston Indians.
05/20/2010 UT Cristo Arnal assigned to Akron Aeros from Kinston Indians.
05/20/2010 Kinston Indians activated CF Jordan Henry from the 7-Day disabled list.
05/20/2010 Kinston Indians activated RHP Joseph Mahalic from the 7-Day disabled list.
05/20/2010 Kinston Indians placed RF Donnie Webb on the 7-Day disabled list.
05/21/2010 Cl Cory Burns assigned to Kinston Indians from Lake County Captains.
05/21/2010 Kinston Indians placed DH Nate Recknagel on the 7-Day disabled list. Knee injury.
05/22/2010 SP Marty Popham assigned to Kinston Indians from Lake County Captains.
05/22/2010 SP Alex White assigned to Akron Aeros from Kinston Indians.


Week 7 Offense:

With this team, the pitching has been a given, so it's pretty apparent to me that when the offense is average or better, this team is going to win a whole bunch of games. The K-Tribe is still power deficient, but overall, this team has improved by leaps and bounds offensively. That the baby-Indians are doing it for the most part without Abner Abreu says even more.

The K-Tribe hit .281 for the week, up nine points from week 6, and improved their overall team average to .250. What's been most impressive from this offense has been their ability to become more selective at the plate. Earlier this season, the K-Tribe was striking out at a nearly 40% clip. For the past two weeks, they have been below the league average, at 19% of their at bats. This gets even better when you take into account the eight K's from Chris Kersten and Alex Castillo, who recently made their debuts from low-A Lake County. Give hitting coach Rouglas Odor credit, where credit is due. This team is turning into a solid offensive team.

3B Kyle Bellows led the team in batting this week, hitting at a .409 clip to raise his overall average to .262. Four players led the team with a home run a piece, while Jason Kipnis still leads the team with a paltry four on the season. Karexon Sanchez lead the team with seven RBI during the week, and is now in a tie for the team league with Jason Kipnis at 22. Jordan Henry led the team with seven runs. Kipnis leads the team with 21 runs scored, but Henry has 18 runs scored this season in 16 less games than the second baseman. Henry's having a big year.

Karexon Sanchez had another solid week for the K-Tribe. He went 9 for 24, hitting .275 with a home run, two doubles and seven RBI. He also hit two doubles, and stole a base. His versatility continues to make him a valuable resource if he continues to hit.

Jordan Henry continues his hot return, going 6 for 21, with nine walks and only five K's on the week. Henry also stole two more bases, giving him nine total, while only getting caught once. His OBP this week was over .700 for the week, and is at .495 for the season.

Lucas Montero continues to try to make a name for himself in this organization. He batted .350 for the week, with a double, three walks, three K's, three runs and three stolen bases. Jason Kipnis wasn't spectacular, but he did hit .296. He went 8 for 27 with a run, two doubles, four RBI, three walks and five K's. Ron Rivas also had a nice offensive week, hitting .333 for the second week in a row to raise his average to .269. He'll need to continue hitting, because he has been an error machine (two more this week) this season at short.

Abner Abreu is struggling with injury right now, and his stick felt the effects. Just when it looked like Abreu was going to break out, he fell a bit backwards, hitting .182 for the week, with six K's in 11 at bats. If he catches any magic with the bat, this team becomes as sure a win as there is.

Week 7 Bullpen:

The bullpen went through a bit more transition this week. Bryce Stowell earned his way up the ladder with a spectacular start to the season. Joey Mahalic made his return, and while there was a possibility that he would move to the starting rotation with Alex White leaving, that isn't happening. Perhaps the biggest move was the Indians calling up Lake County closer Cory Burns.

Overall, the relievers went 3-1 with three saves in 23 2/3 innings pitched. They struck out 23 batters, while walking only 10, to go along with a 3.803 ERA.

Chris Jones continued to make some noise in Akron. Jones made two appearances and went 5 2/3 innings. He only gave up two hits and two walks, while striking out six. Perhaps Jones fills the Stowell role. Rob Bryson also continued to impress, going 1-0 in two appearances. He pitched 2 2/3 innings, giving up only one walk, while striking out four. As Bryson gets more and more healthy, he could be the wildcard in that Sabathia deal. He's looking good so far in Akron. Matt Langwell also made two appearances, going only 1 2/3 innings pitched. Still, he only gave up a hit and a walk, without giving up a run. Brian Grening showed up in two games, and pitched three perfect innings, with three strike outs.

Burns is an intriguing player. He was drafted in the eighth round out of Arizona last year, and saved 11 games for Mahoning Valley. He's similar to Steve Smith, in that he doesn't possess power stuff. Instead, he comes at you with a sidearm delivery, and has a bit of Nuke Laloosh (of Bull Durham fame) in that he turns his back completely to the hitter. Burns led the Midwest league with 12 saves at the time of his call-up, and has already recorded a save for the K-Tribe.

I'm not sure what to make of Dave Roberts. He went 0-1 with a 9.63 ERA in three games and 4 2/3 innings pitched. He has moments of pitching well, but is nowhere near consistent enough. With talent below him, he needs to start stepping up, or he could find himself taking the route of Steve Smith. Joey Mahalic was also shelled in his return from the DL. He's not likely to start, so Mahalic will likely move into the long relief role.

Week 7 Starters:

It does say a lot about the Kinston rotation when they go 2-1 with a 3.00 ERA for the week, and there's part of you that feels they had a bad week. The K-Tribe starters struck out 40, while walking only 23, and gave up 11 earned runs. What they lacked was that dominating performance that they've had in nearly every other week this season. They were just real good, if not dominating.

Joe Gardner continues to show Tribe brass that he's more than just a low-level star. Gardner went 1-0 for the week, with six innings pitched. He only gave up one hit and three walks, while striking out eight batters. For those counting at home, Gardner's now gone 16 2/3 innings without giving up an earned run. He's struck out 17 in 16 2/3 innings, while walking seven and giving up five hits. He's made losing Kelvin De La Cruz easier than initially thought. Of course, he could be pitching himself right into Akron if he continues.

Alex White also rolled out another nice week, going 1-0 with six innings pitched. He gave up three hits and an earned run, while walking three and striking out six. He leads the team with 44 innings pitched, and seems to be on the fast track. He currently owns a 2.86 ERA overall, while striking out 41 hitters, and walking only 19. White was called up to Akron earlier this week, where he will make his first start today.

Shame on T.J. McFarland, who gave up two runs in his last start, a no decision that saw him give up six runs and two walks. He struck out five, and his ERA went up and over 1.00 for the first time this season. Of course, it's tough to get any press when your ERA was in the realm of ridiculously low the entire year.

T.J. House continues to ride the roller coaster with his two starts. He gave up three earned runs in three innings in his first stat this week, but went five innings with five hits, one earned run and seven K's in his second. House has electric stuff when he's on, and I have to believe the Tribe management will keep him here to solidify his stuff.

Nick Hagadone is rarely the last guy that I talk about here, but he's done nothing but struggle this week. In two games, Hagadone went 0-1 in seven innings, giving up seven hits and four earned runs. While he struck out 10 batters, he also walked nine. It's not hard to see why Hagadone isn't lasting long into games. The Tribe is already cautious with him, but his recent control struggles aren't going to clear the air.

Marty Popham was recently called up from Lake County to take the place of Alex White. Popham is a top 50 prospect, but don't get the righty confused with the guy he's replacing. He's big, at 6'6" and 235 pounds, but doesn't have that blazing heater yet. He does throw a good low-90's heater with some movement, and has improved both his slider and changup in the past two years. He's been handcuffed to Austin Adams in Lake County, so I would have to believe that he'll do the same in Kinston, perhaps with Mahalic. We'll get our first look at him today with his first start for Kinston.

Offensive player of the week: Karexon Sanchez
Relief pitcher of the week: Chris Jones
Staring pitcher of the week: Joe Gardner

Player of the week: Joe Gardner

This Week:

May 23--@ Frederick
May 24--@ Potomac
May 25--@ Potomac
May 26--@ Potomac
May 28--vs. Winston-Salem
May 29--vs. Winston-Salem

The Rearviewmirror: Alex White, we hardly got to know you. That's a good thing, because we shouldn't have. Here's to a quick stay in Akron, with eyes on dominating the majors in 2011.
Jim is currently the senior editor and Columnist, as well as the host of IBI's weekly online radio shows, Smoke Signals and Cleveland Sports Insiders. You can follow Jim on Twitter @Jim_IBI, or contact him via e-mail at jpete@indiansprospectinsider.com.
User Comments
No comments currently. Be the first to comment!