The Sunday Drive with To Be the Best, You Have to Beat the...Worst?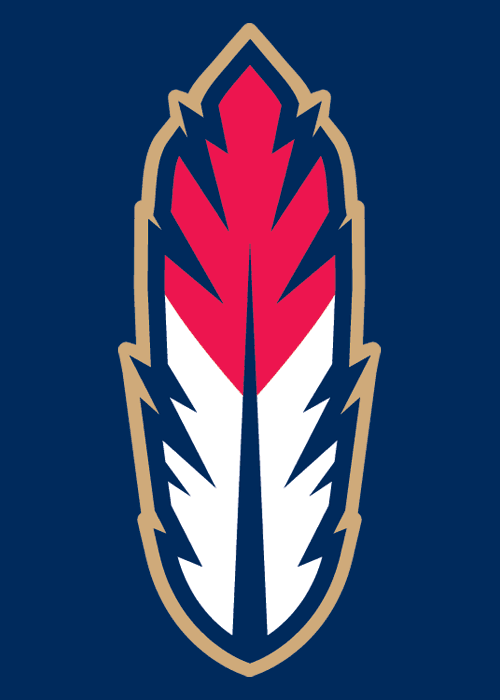 Entering week 19, Kinston felt the wrath of the Lynchburg Hillcats. For those counting at home, the Hillcats are the last place team in the Northern Division of the Carolina league. Obviously, someone forgot to tell the Hillcats, as they took three of four from the K-Tribe, and seemingly put to rest any chance of a playoff appearance for the Indians. When you lose to arguable the worst team in the league, you get what you deserve. Of course, as this season has proven time and time again, things just aren't what they seem

Next up for the Indians were the then-first place Salem Red Sox.

In probably the most exciting series of the season, Kinston took three of four from the Red Sox, and all the sudden, the season became a lot more interesting. Kinston found themselves two games out of first, with Salem, Myrtle Beach and Winston-Salem in a tie for first place. Things were turning in the right direction for the K-Tribe.

Of course, next up for the Indians were last week's nemesis, the last place Lynchburg Hillcats. Unfortunately for Kinston, Lynchburg seemed to have eaten their Wheaties once again. The Hillcats took the first two games of the series, and head into Sunday's game looking for a sweep, and a 6-1 record against Kinston in the pat two weeks. While the Indians certainly still have a shot at making the playoffs, Lynchburg has done a nice job lighting their fuse, and cutting it short. The good news is that the Indians are only three games out of first, and they have only one game left against Lynchburg. The bad news is that they have only 17 games left, and three teams ahead of them. No, it's not an easy road to travel...

...but maybe they have a shot at this thing after all.

Now let's get driving, before Lynchburg figures out where the brooms are.

Where We Stand in Week 19:

Overall Record: 57-60(3-4 the past week)
Second Half Record 21-26 (3 games back, in last place)

Week 19 Games:

8 vs. Lynchburg, L 3-8 (WP: J. Walker; LP: J. Mahalic)
9 @ Salem, W 5-2 (WP: T. House; LP: M. Lee; SV: C. Burns)
10 @ Salem, L 3-4 (WP: C. Cabral; LP: C. Jones)
12 @ Salem, W 3-1 (WP: T. Sturdevant; LP: S. Pimentel; SV: C. Burns)
(Completion of game suspended on 8/11/10)
12 @ Salem, W 6-5 (WP: T. Turek; LP: W. Latimer; SV: M. Langwell)
13 @ Lynchburg, L 1-6 (WP: J. Ravin; LP: T. McFarland)
14 @ Lynchburg, L 1-3 (WP: J. Walker; LP: J. Mahalic; SV: D. Joseph)

This Week's Transactions:

08/11/2010 LHP T.J. McFarland assigned to Kinston Indians from Akron Aeros.

Week 19 Offense:

I'd like to tell you that this offense has turned a corner. I'd like to tell you that the offense has found some power. I'd like to tell you that this team is going to produce a bevy of offensive talent that will support the big league club in two-to-three years. Unfortunately, that's just not going to be the case. There are solid weeks now-and-then, but they are few and far between. Overall, Kinston hit .252 for the week, scoring 22 runs in seven games, with only one home run. With the starting pitching struggling this week, there was no way for this club to sustain a run that could have moved them closer to first place.

Clearly, Kyle Bellows carried the best bat this past week. Bellows hit in five of seven games, three of which were of the multi-hit variety. He tied for the team lead with runs (4), doubles (3) and hits (10), while leading the team with six RBI. He was a one-man wrecking crew against Salem, going 9 for 17 overall, and 8 for 13 over a three-game stretch. Bellows, a right-handed batter, is a strange case indeed. Overall, Bellows his hitting .260 on the season, but against right handed batters, he's hitting .297 with all eight of his home runs, and 40 of his 50 RBI. It will be interesting to see how he develops against lefties, considering he's a righty.

Juan Diaz, acquired in the deal for Russell Branyan, is showing a bit of the bat that he showcased while hitting .295 prior to the trade. This week, Diaz went 10 for 28, for a .357 average, to lead the team. Diaz has taken the shortstop job from Ron Rivas, and has shown some promise with the glove. He has committed seven errors in his short time, but they tend to come in bunches. This week, he only committed one error, and is still learning with the glove. There's definately some potential here, and Cleveland is giving him every chance to show it.

Donnie Webb went 7 for 21 for a .333 clip. Like Kyle Bellows, he had four run and three doubles while splitting his time between center and left. While he hasn't been stealing many bases, he has managed a current seven-game hitting streak. The potential for Webb is obvious, but I'm not sure if the Tribe is looking for another Trevor Crowe type outfielder. His early-season injury certainly stunted his movement.

Abner Abreu continued his forgotten season, without putting up any numbers of consequence. Bo Greenwell also struggled a bit for the first time in his Kinston career, although it's likely a small bump in the road.

Week 19 Bullpen:

The bullpen really put on a nice display overall this week. Their overall ERA was 3.13, going 3-1, with three saves and two holds. It is interesting how this unit has seemingly fallen into the pattern of playing well when the starters struggle, and struggling when the starters pitch well. It does show a bit of that late-inning, stud mentality of coming through when needed. Still, it would be nice to see the entire bullpen showcase the consistency of it's best players.

Cory Burns continues to lead the league in saves. He garnered two more this week, upping his overall total to 22 on the year. He gave up one hit and one walk, while striking out one, in three innings of shutout baseball. he lowered his ERA to an impressive 1.82, and continues to press the organization that needs good relievers.

Matt Langwell continued his fantastic summer, pitching two no-hit innings, with a hold and a save. Langwell now hasn't given up a run in his last ten games. In those 11 innings, he's given up only five hits and two walks, while striking out nine. He's even managed to swoop up a couple of saves. His overall ERA is down to 2.28, and like Burns, is likely making waves with management.

Tyler Sturdevant went 1-0 this week, with 2 2/3 innings of shutout baseball. The 24-year old is a bit old for this level, but he's sandwiched a couple of bad outings, with several good ones. Overall, Sturdevant's numbers aren't solid (5.27 ERA) in Kinston, but solid numbers in both Mahoning Valley and Lake County over the past two seasons should keep Sturdevant on track. Still, he better make t quick before he gets lost in the shuffle of arms.

Brian Grening went 4 1/3 innings this week, giving up only a run on three hits, a walk and three strike outs. Grening is a part of the rubber band crew with Travis Turek (who is officially back on) and Dave Roberts. One game or one week, they are lights out, and the next, they are getting knocked around like a pinball machine. Chris Jones went five innings, giving up five hits, two runs and two walks, with four strikeouts.

Week 19 Starters:

The Kinston starters went from being a group with semi-polished electric arms who could blow pitches past you, to the current group of location pitchers. There are plus arms for sure (Joe Gardner, T.J. McFarland and Austin Adams). Still, once you get past Gardner and McFarland, there's a lot of polish that still needs to be applied. Overall, this group went 1-3 with a 4.62 ERA. Not a great week when this club needed it most.

T.J. House continued his winning ways. In his past four appearances, three of them starts, House has gone 3-0. This week, House went seven strong, giving up eight hits and a walk, with two earned runs. House is certainly the best T.J. in the organization at the moment.

Joe Gardner also continued his consistent excellence, even though the offense couldn't put together enough runs to get him a win this week. he went seven innings, giving up seven hits, three earned runs and a walk, while striking out four. I still feel that Gardner is the best pitcher on this current roster. If there are any starters ahead of him over the next year that falter, look for Gardner to get fast-tracked.

Austin Adams had another solid start before weather put a stop to it. He went 3 1/3 innings, giving up only three hits. His arm is as electric as anyone in the organization. This is the kid that could be something special with polish. He's already good now. In his last ten games, he's 3-0 with a 1.35 ERA. Overall, at Lake County, he's 5-4 with 2.60 ERA. It's a good sign when a kid with an arm like this gets better going up the rungs of the ladder. Of course, the real test starts in double A.

Joey Mahalic went 0-2 this past week, with a really bad start, and a really good one. In 8 2/3, he had a 4.15 ERA, and 10 K's. Marty Popham struggled, giving up five runs, a walk and ten hits in his five-inning performance. T.J. McFarland returned to Kinston, and continued to struggle, giving up seven hits and five runs, in six innings. He did strike out six without a walk, but his recent struggles are a bit of a concern.

Week 19 Awards:

Offensive player of the week: Kyle Bellows
Relief pitcher of the week: Cory Burns
Staring pitcher of the week: T.J. House

Player of the week: T.J. House

Here comes week 19:

15 @ Lynchburg, 6:05 PM
16 vs. Potomac, 7:00 PM
17 vs. Potomac, 6:00 PM
17 vs. Potomac, TBD
18 vs. Potomac, 7:00 PM
19 vs. Potomac, 7:00 PM
20 @ Myrtle Beach, 7:05 PM
21 @ Myrtle Beach, 7:05

The Rearviewmirror: See you later, Lynchburg. Hopefully, the K-Tribe can get the win today, and put the Hillcats behind them. Overall, the K-Tribe is 6-13 against Lynchburg. More than a quarter of Lynchburg's wins this season have come at the expense of Kinston.
Jim is currently the senior editor and Columnist, as well as the host of IBI's weekly online radio shows, Smoke Signals and Cleveland Sports Insiders. You can follow Jim on Twitter @Jim_IBI, or contact him via e-mail at jpete@indiansprospectinsider.com.
User Comments
No comments currently. Be the first to comment!