The Sunday Drive with two weeks wrapped into one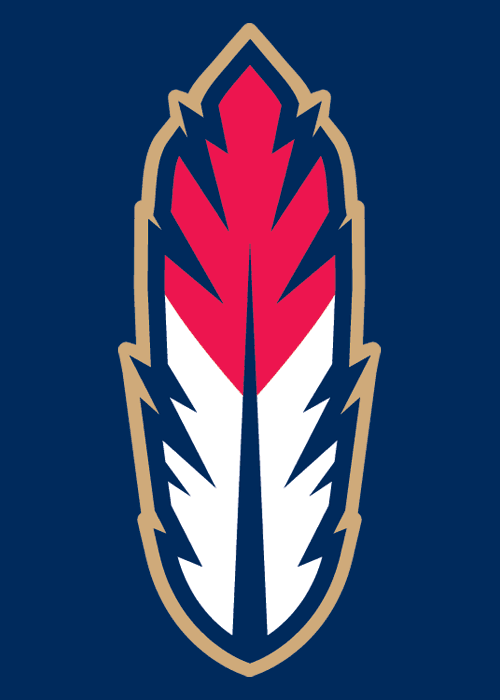 The Kinston Indians appear to have the schedule in their favor on this gloomy Sunday morning. The Carolina weather isn't cooperating for baseball, but even the schedule seems to align for a Kinston club that suddenly finds itself winning more than they are losing. The K-Tribe has a scheduled off-day today, before starting a seven game homestand. The Baby Indians swept Wilmington, and have gone 8-5 over their last 13 games, which also included a four-game winning streak. While Kinston's record during the second half stands at 16-18 and in last place in the southern, they have pulled themselves within two games of first place Salem. And if the three-game sweep of the Carolina northern's division leader Wilmington is any indication, things are pointing upwards.

Let's get drivin' before Tribe management trades this column to the Yankees for cash considerations, which would equate to a case of Milwaukee's Best, and some beer nuts. Hmmmmm...I might take that deal...

Where We Stand in Week 117:

Overall Record: 52-52 (8-5 the past two weeks)
Second Half Record 16-18 (2 games back, in last place)

Week 16 & 17 Games:

19 vs. Winston-Salem, L 3-7 (WP: S. Sauer; LP: T. House; SV: T. Corley)
20 vs. Winston-Salem, W 4-2 (WP: J. Gardner; LP: T. Doyle; SV: T. Turek)
21 vs. Winston-Salem, W 5-1 (WP: A. Adams; LP: D. Axelrod; SV: M. Popham)
22 vs. Wilmington, W 10-3 (WP: T. Sturdevant; LP: J. Thompson)
24 vs. Wilmington, W 2-1 (WP: T. House; LP: J. Cuevas; SV: C. Burns)
(Completion of game suspended on 7/23/10)
24 vs. Wilmington, L 0-7 (WP: B. Paukovits; LP: D. Roberts)
25 vs. Wilmington, L 4-10 (WP: H. Mozingo; LP: J. Gardner)
26 @ Winston-Salem, L 2-7 (WP: B. Kloess; LP: M. Popham)
27 @ Winston-Salem, W 8-1 (WP: T. McFarland; LP: N. Jones; SV: M. Langwell)
28 @ Winston-Salem, L 5-8 (WP: G. Johnson; LP: J. Mahalic; SV: T. Corley)
29 @ Wilmington, W 2-0 (WP: T. House; LP: W. Smith; SV: C. Burns)
30 @ Wilmington, W 4-0 (WP: J. Gardner; LP: B. Paukovits; SV: C. Burns)
31 @ Wilmington, W 10-2 (WP: A. Adams; LP: B. Baumann)


This Week's Transactions:

07/23/2010 Justin Toole assigned to Kinston Indians from Columbus Clippers.
07/22/2010 Kinston Indians activated RF Abner Abreu from the 7-Day disabled list.
07/18/2010 RHP Rob Bryson assigned to Akron Aeros from Kinston Indians.


Week 16 & 17 Offense:

During week 16, the K-Tribe went 4-2, but it's not like the hitting turned into Murderer's row overnight. If anything, it was more of the same for a Kinston team that still lacks power, and has failed time and again to gain any sort of momentum while at the plate. In week 16, the team hit .250, with three homers and 24 RBI. They did manage to score 24 runs, but 10 of those came in a blowout win against Wilmington. When you are dispersing 14 runs through five games, that's not giving your pitching much chance to win. Still, this team has innings and games where it looks like it may put something together. It hasn't happened yet, but perhaps their showing in week 17 has them turning a corner.

In week 17, the K-Tribe improved their average for the week 22 points, hitting .272. Even more impressive was their improved run production. Kinston drove in 34, scored 35, hit seven homers, 15 doubles and five triples. When you're batting .270 as a team, and 41% of your hits are for extra bases, you are going to score some runs. They still could have distributed their runs a bit better, scoring 10 and 8 in two victories, but a couple of shutouts would bail out the offense in a 4-3 week.

Karexon Sanchez had another solid week in week 16, going 7 for 21, with two of the teams three home runs, and six RBI. His 10 homers leads the Indians for the season, and is in line with his past two season (12 and 11 homers respectively). Sanchez struggled a bit during week 17 by hitting .200, but did manage two multi-hit games, going 2 for 4 and 3 for 5. Unfortunately for the K-Tribe second baseman, he was hitless in the other four games of the week. Sanchez continues to be the heart and soul of the single A Tribe.

Donnie Webb finally produced a week that reminded Tribe brass of his 2009 season. Webb went 7 for 17 for a .411 average, while scoring five runs and stealing a base. He also walked four times, while only striking out three. Webb was the primary centerfielder during week 16, so it is interesting to not that he switched with leftfielder Bo Greenwell during week 17. Webb struggled for most of week 17, managing only five hits in 21 at bats, but did have a 2 for 3 game on Saturday. Again, Webb managed to walk three times, while striking out the same. A big concern for Webb was his strikeout rate, which he seems to have a handle on. Still, injuries slowed down the 24-year-old's development, and unless he picks it up soon, he becomes a really old single A ballplayer.

Here comes Abner Abreu...again. He was removed off the DL, and went 4 for 12 in his three games back, including a game with four RBI. He followed up week 16's performance with another strong week by going 7 for 24, with five runs scored. While these aren't the power numbers that many are looking for from Abreu, he did have a hit in eight of nine games, and in the lone game without a hit, Abreu walked three times, and scored two runs. The interesting thing about Abreu is that he may be learning how to manufacture runs while he's struggling offensively. Let's hope for a big August from the former top ten Tribe prospect.

Catcher/Designated Hitter Chun-Hsiu Chen is really building some momentum in the organization as another great hitting catcher. Chen went 4 for 14 in week 16, with 4 RBI, then followed that up with a stellar week 17. He went 9 for 22 (.409) with five runs, three doubles, a homer and seven RBI. He also had five walks to match his K total. Chen was a free agent signing by the Tribe in 2007, and has made no noise prior to this season. He hit .261 in the Gulf Coast League, then followed that up with a .215 average at Mahoning Valley. Things have really picked up this year for the catcher, having hit .312 with six homers at Lake County, and picking up where he left off with a .308 average here in Kinston. He's gone 13 for 36 over his last 11 games, and should be moving up the prospect lists in 2011.

As mentioned previously, Bo Greenwell moved from left field to centerfield from week 16 to 17, and his average took a jump with the move. Greenwell went 9 for 24, with a hit in every game, and he had three multi-hit games to boot. He's still such a raw prospect, with good speed, and potential power. It helps that the kid can play all three outfield positions, and play them all well. Greenwell has added good size, and is playing at slightly above 200 pounds, but his good speed could make him a power producer in center, should an opening ever be available. He has a plus arm, and remember, he came into the organization as a first baseman, so he's still learning how to be a professional outfielder. At only 21, the future really does look bright for this second generation pro.

Kyle Bellows also struggled to find his swing in week 16, but found the magic in week 17. He went 8 for 23, with a homer and seven RBI. He scored two runs, while adding a double and two triples. Bellows keeps throwing these big weeks in the middle of mediocre ones, that lend the potential of Bellows being something more than a back-up. Like Greenwell, he's only 21, but is a big kid that projects to add a whole bunch of power as he learns to hit better pitching.

Juan Diaz is starting to show some of that stick that people were wondering about when the Indians traded Branyan. No, he hasn't gone on a tear towards a triple crown or anything, but he quietly put together two nice weeks in a row. He's gone 13 for 46 for a .283 average. He's another raw talent at 21, who will likely remain at Kinston for another year of seasoning.

Jeromie Tice has had a nice couple of weeks, going 11 for 36, for a .306 average. He's a bit older at 23, but is having a breakout season between Kinston and Lake County. Overall, Tice is batting .283, with 11 homers and 64 RBI.

Week 16 & 17 Bullpen:

This is a strange day for K-Tribe pitching, as starters are relievers, and relievers are starters. In week 16, the bullpen was the superior unit this past week, but they were given a couple of breaks. T.J. House struggled as a starter, and excelled as a reliever. Dave Roberts, the perennial candidate to become Cedar Point's next roller coaster, started, and handcuff Marty Popham, who's really a starter, made another one of those four-inning relief jobs, handcuffed to Austin Adams. Overall, the pen pitched the same amount of innings as the starters, and went 2-0 on the week. They had three saves from three different pitchers, and rolled out a 2.18 ERA. Of course, it's hard to call this strictly a pen performance, when the two best outings were from psuedo-starters. The pen largely struggled in week 17, going 0-1 with a 4.50 ERA, with three saves and two holds.

T.J. House had an outstanding outing out of the pen, even though he started the day pitching. He didn't get the start because he started in the third inning after the game had been suspended the previous night. After getting shelled on Sunday as a starter, House went an impressive six innings, giving up only one hit and one run, while walking one and striking out five. It doesn't get much better than that.

Marty Popham continued his prowess as a long-inning closer, going four innings in relief of Austin Adams, giving up four hits and a walk, while striking out 1. Popham really is a starter, but he currently has three saves, for coming in early with a small lead, and holding on to it. Popham did get lit up like a Christmas tree in week 17, but was called up to make a spot start in Columbus. He's a starter, and it's time to let him start some games.

Cory Burns had a strong two weeks. Overall, he made four appearances, going four total innings, giving up two hits and two walks, while striking out four. He did have a sketchy outing, giving up two hits and a walk, but struck out the side to get our of the bases-loaded jam. He saved three games.

Welcome back Matt Langwell. Langwell was lights out to start the season, but had struggled a bit during June and July. Since July 10th, Langwell hasn't given up a run in 6 2/3 innings. In the past two weeks, Langwell has made four appearances, going 4 1/3 innings, giving up two hits and a walk, while striking out two batters. He has a hold and a save during that time period.

Chris Jones made a nice comeback in week 17, going three and two/thirds innings, getting a hold, and without giving up a run. It's also worth noting that Travis Turek struggled in week 17, mainly in mopup work. Let's hope he's not rejoining the land of adventurous pitching.

Week 16 & 17 Starters:

In week 16, the K-Tribe starters had horrid luck in their 2-2 week. Roberts took a start because of a suspended game that forced T.J. House into a relief role. Roberts got lit up. House, who was so good in the relief slot, had been jack-hammered the previous Sunday as a starter. Combine that with middling performances from Joey Mahalic and T.J. McFarland, and this unit struggled overall. Their ERA was 4.37, while only striking out 13 batters and walking 11. This is a unit that's struggling to find it's footing after call-ups earlier in the year. In week 17, the starters re-stabilized a bit, going 3-0 with a 3.40 ERA.

Austin Adams went 2-0 in three starts over the past three weeks. In week 16, he didn't give up a run, on two hits and a walk, while striking out two. In week 17, He gave up two runs in two starts and 10 innings pitched. Adams wrapped up his solid week with a five-inning, three-hit, three K performance.

Joe Gardner went 2-1 over the past two weeks. His overall record improved to 9-5, and he continues to be a consistent winner at high A ball. He sandwiched two strong outings (11 innings, six hits, 1 ER, 4 BB, 7 K) with a horrid one (4 IP, seven hits, 6 ER, 2 BB and 2 K). Overall, Gardner's 2.97 ERA is fourth in the league, and his 9 wins is second to only T.J. McFarland's 10. He's proved his worth in Kinston, and should be moving up soon, if there's room.

T.J. House rebounded from an early shelling in week 16 for a solid "relief" effort, then a stellar start in week 17. House went six strong innings, giving up only two hits and two walks, while striking out four. In his last two outings (one in relief), he's gone 12 innings, with three hits, an earned run, three walks and 9 K's. House had some dominating moment early in the year. Perhaps he's about to come out of his shell a bit.

Joey Mahalic struggled in week 17, but you have to wonder how much the suspended game played into that. He only went two innings in week 16 thanks to the suspension, and perhaps lost any rhythm after five days rest for only two innings.

T.J. McFarland finally got his 10th win in week 17, going six innings, while giving up four hits, a run, four walks and three K's. McFarland struggled in week 16, and just doesn't seem to have the stuff he had earlier in the year. This isn't to suggest that McFarland isn't the best pitcher on this staff, he's just not dominating at the moment. Still, you have to think we haven't seen the last of McFarland's dominance this year, and especially next.

Week 16 Awards:

Offensive player of the week: Karexon Sanchez
Relief pitcher of the week: Marty Popham
Staring pitcher of the week: Austin Adams

Player of the week: Austin Adams

Week 17 Awards:

Offensive player of the week: Chun-Hsiu Chen
Relief pitcher of the week: Matt Langwell
Staring pitcher of the week: Austin Adams

Player of the week: Chun-Hsiu Chen

Here comes week 18:

2 vs. Myrtle Beach, 7:00 PM
3 vs. Myrtle Beach, 7:00 PM
4 vs. Myrtle Beach, 7:00 PM
5 vs. Lynchburg, 7:00 PM
6 vs. Lynchburg, 7:00 PM
7 vs. Lynchburg, 7:00 PM


The Rearviewmirror:See you later Jordan Brown! No, he's not gone, but the Indians finally called up the under-appreciated outfielder. Brown has done nothing but hit since he was drafted, but his Wally Joyner-esque lack of power at the power positions has kept him from moving up to the bigs. Now he has his chance. My hope is that the kid sticks with the Big Club. He deserves it.
Jim is currently the senior editor and Columnist, as well as the host of IBI's weekly online radio shows, Smoke Signals and Cleveland Sports Insiders. You can follow Jim on Twitter @Jim_IBI, or contact him via e-mail at jpete@indiansprospectinsider.com.
User Comments
No comments currently. Be the first to comment!