The Tuesday Drive: Stellar Starters, Sagging Offense and a Horrid Pen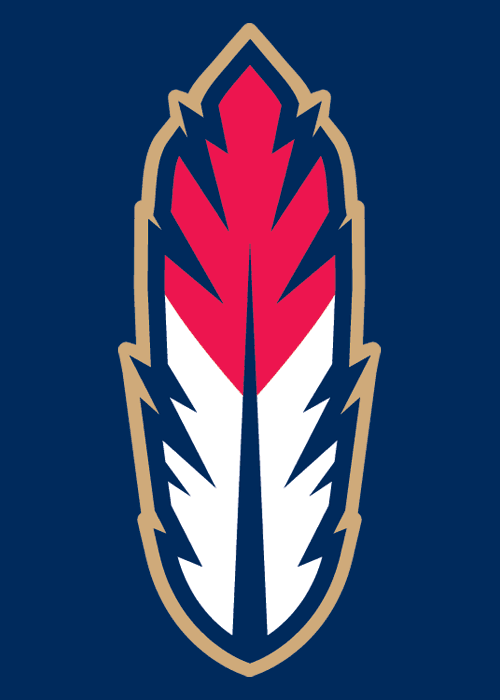 The Sunday Drive took a long, strange trip this past Sunday, which also happened to be Mother's Day. First, it made a tall stack of pancakes with the kids for Mom and Grandma, then to a matinee of Riverdance (that's right readers, The Sunday Drive will do anything for Mom), then to a LEGO convention, then to The Crackerbarrel for an early dinner and then to a drive-in to see Shutter Island, which happened to be playing with Iron Man 2. Hey, it can't all be about Mom, can it? Oh, and about the LEGO convention, which my eight-year old has been talking about for over a month. On what planet do grown men elbow an eight-year-old out of the way to see a LEGO Ghostbusters car? Yeah, you know it's a long strange trip when The Sunday Drive has to nearly throw down with the 45-year-old LEGO line-cutter.

Yes, the Sunday Drive has been put to bed for the week, and in its place is today's Tuesday Drive. Look at it as your weekly review, combined with a much better preview of the following week, including a walk-off win, a stellar first start for a guy that was handcuffed to perhaps the best prospect in the league, and what appears to be a turnaround for a team that struggled last week to do much of anything, except start games.

That's right weekly readers, the starting pitching that disappeared last week, returned with a vengeance behind strong starts from everyone. Unfortunately for the starters, the rest of the team seemed to be gearing up for Mother's Day. The offense returned to its early season futility, and the bullpen truly couldn't have been much worse than it was in Week 5. Kinston went 2-5 for the week, but were a closer away from a 4-3 mark, if not better. Considering the team hit below the Mendoza line should tell you just how good the starters were.

Let's get going with week 5, so I can start building a model of Historic Grainger Stadium...out of LEGO's of course. I'm sure there's a convention somewhere. Oh, and make sure to roll through the end...there's been a boatload of movement over the past couple of days, and this team's pen got decisively better, at least in theory.

Week 5 Games:

May 2 @ Salem, L 1-2 (WP: K. Fernandes; LP: S. Smith)
May 3 @ Lynchburg, L 1-4 (WP: B. Boxberger; LP: T. House)
May 4 @ Lynchburg, L 5-6 (WP: J. Hotchkiss; LP: S. Smith)
May 5 @ Lynchburg, L 2-3 (WP: L. Janke; LP: D. Roberts)
May 6 @ Lynchburg, W 2-0 (WP: T. McFarland; LP: S. Carroll)
May 7 vs. Potomac, L 2-4 (WP: P. Lehman; LP: M. Langwell; SV: C. Kimball)
May 8 vs. Potomac, W 8-5 (WP: T. Turek; LP: M. Beno)

Week 5 Offense:

How bad was the offense this past week? Oh, let me count the ways. The Indians batted nearly 100 points under last week's .291 team average, batting .198 for the week. The K-Tribe struck out 49 times, to only 30 walks. The K-Tribe did manage to hit six home runs, but only had 12 total extra base hits for the week. The team scored 21 runs, to average three a game, but scored 13 of those runs in two of their seven games of the week. They weren't shut out in any game, but only scored two runs or less in all their games but two. Only one player hit over .300 for the K-Tribe last week. The team average dropped ten points, with only Myrtle Beach lower than Kinston's .234 average.

I'm not going to waste a lot of time talking about the plus players from last week, because there just aren't many of them. Jordan Henry returned after nearly a month off, and hit .353 for the week, going 6 for 17, and scoring four of the team's 21 runs. The K-Tribe centerfielder has been missing from the mix for nearly the entire season, and could provide a spark at the beginning of the line-up. Of course, it would be nice if the rest of the line-up would show up.

Nobody else on the team hit over .261 for the week. Jason Kipnis, who had been hitting at a torrid clip, came in at that .261, with a home run and four RBI. Kyle Bellows and Donnie Webb both hit a couple of home runs, but like I said, it was a slow, slow week for an offense that seemed to be catching its stride over the past two weeks.

There has to be some concern over Abner Abreu, who went 4 for 24 for the week. Even more alarming is his lack of power. He had only one extra base hit, and didn't hit a home run, or even drive in a run for the week. Abreu is hitting .224 for the week, without a home run for the season. He is a historically slow starter, but even this is crawling for one of the Tribe's top prospects.

Not a stellar week for an offense that just needs to show up a bit to make this team excel.

Week 5 Bullpen:

After a week in which the pen outclassed the starters, that clearly changed this week. The pen came in with a 4.84 ERA in 22 1/3 innings pitched. The pen gave up 12 earned runs, walked twelve and struck out 22 batters. Overall, the pen went 2-4, with two holds and two blown saves.

T.J. McFarland once again was the star of the pen, going five innings as a handcuff to Nick Hagadone. He only gave up four hits, while striking out two, without walking a batter. McFarland truly should be considered a starter, and management finally put him into the rotation with the promotion of Kelvin De La Cruz, and another trip to the DL for Alex Perez, but I'll get to that in a moment.

Bryce Stowell also had a fine week in two appearances with a 1.69 ERA. He struck out 11 batters without a walk, while giving up only one run in 5 1/3 innings. Taking into account McFarland's return to the rotation, and Stowell quickly becomes the best reliever the K-Tribe has. Joey Mahalic also had a solid outing, giving up only one hit in 2 1/3 innings, while striking out two.

The rest of the pen more than struggled, led by closer (now ex-closer/ex-Indians) Steve Smith. Smith made two appearances, both in save situations. In his 2/3 of an inning total, he blew both saves, while giving up a hit, two runs and three walks. Smith's problems led him out of the closer role, and he was released by the Tribe before Monday's game.

Week 5 Starters:

The K-Tribe starters went 0-1, but that certainly wasn't indicative of their week. Overall, the starters finally started to log some innings, going 39 total, while giving up only nine earned runs. That number becomes even more impressive when you take into account that T.J. House gave up six of those runs. As a matter of fact, if you take House's numbers off the books, the starters ERA drops under 1.00. They struck out 39 batters, while walking only 16, and the ERA still was an overly impressive 2.08 for the week.

We might as well get Kelvin De La Cruz off the books. He went 8 1/3 innings in his best start of the year, giving up only three hits and an earned run, while striking out eight hitters without a walk. Now that De La Cruz has put together several good starts, his time in Kinston came to an end. He was promoted to Akron on Saturday, in a move that puts him on the fast track to the bigs. Don't be surprised to see De La Cruz make quick work in Akron, before ending up in Columbus at some point during the summer.

Alex White also stepped up this week in two starts, going 13 1/3 innings, while striking out 12 batters, and only walking two. The rookie only gave up two earned runs on seven hits. White has a couple of missteps earlier in the year, so it was good to see the youngster right the ship a bit in two impressive starts.

Nick Hagadone returned to form with four innings of one hit ball. He struggled a bit with control, giving up four walks, while striking out six in his short work. It will be interesting to see what happens with his next start, now that T.J. McFarland is starting. Will Hagadone start to pick up innings, or will he find himself with a new tag team partner.

Alex Perez made his second start of the season, and it was much more impressive than his first. He went 3 2/3 of an inning, giving up only one hit, while striking out five and walking only one. Unfortunately for Perez, he went back on the DL with a right groin strain. Tony Lastoria reported tonight that he's headed for Cleveland for a second opinion on the injury.

T.J. House did struggle a bit in his two starts this week, mainly because of control. House went 9 2/3 of an inning, giving up 11 hits and walking nine, while striking out eight batters. He gave up six earned runs. He's still having a fine year, but his control struggles still are making an appearance as he continues to learn how to pitch.

Joe Gardner has been added to the rotation to fill in the remaining hole left by the De La Cruz call-up, and the Perez-to-the-DL stint. Gardner had a fantastic start in his debut in Kinston on Sunday night, but I'll get into that later in the week. It's hard to believe, but De La Cruz leaving might now hurt this rotation. I'm not saying it will be better, but it certainly will remain the best in the system...

for now.

Offensive player of the week: Jordan Henry
Relief pitcher of the week: T.J. McFarland
Staring pitcher of the week: Kelvin De La Cruz

Player of the week: Kelvin De La Cruz

This Week:

May 9--v. Potomac
May 10--@ Myrtle Beach
May 11--@ Myrtle Beach
May 12--@ Myrtle Beach
May 13--@ Myrtle Beach
May 14--v. Frederick
May 15--v. Frederick

The Rearviewmirror: See you later Kelvin De La Cruz. I knew this day was coming soon, and needed to happen, but it's still sad to see you leave this rotation. See you later Steve Smith. After a fine 2009 season, you stumbled out of the gate. With so many promising arms in this system, it was only a matter of time.

Welcome to the Jungle: This team needed help in the bullpen, and got it. Brian Grening was demoted to Kinston from Akron to regain his footing. Chris Jones, a top 50 prospect in the system was promoted to Kinston, and pitched three shutout innings tonight in support of starter T.J. McFarland, giving up only one hit, while striking out one. He's a comer. According to Tony, Rob Bryson was also called up on Monday. The pen now looks distinctly different, and distinctly better. Now it's loaded with arms that can nearly match the starters.
Jim is currently the senior editor and Columnist, as well as the host of IBI's weekly online radio shows, Smoke Signals and Cleveland Sports Insiders. You can follow Jim on Twitter @Jim_IBI, or contact him via e-mail at jpete@indiansprospectinsider.com.
User Comments
No comments currently. Be the first to comment!