This Week in the AFL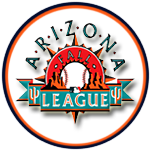 The biggest news out of Peoria this week is the announcement that outfielder
Nick

Weglarz
has been
shut down for the remainder of the

AFL

after having surgery
on a leg that he injured last summer.
Wegz
had a metal rod surgically implanted in his leg, which will work to
stabilize
the fracture and allow it to heal in a much shorter time period that if the surgery had not
occurred
. We're not sure exactly when the injury
occurred
, but it helps explain the downright
bizarre
splits
Weglarz
put up in Akron this year.
After a white-hot month of June that saw
Wegz
put up an OPS over 1.000 and a batting average of .281, he cooled off too .821/.227 in July and fell off a cliff to .434/.103 in August. Looking deeper into those numbers (see graph below), the Big
Canadian's
ground ball % almost doubled between June and July, going from 36% to 62%, then rising again in August to 64%. His career average over almost 1300
AB's
is 42.3%. A 63% average over two months was strange, to say the least. It appears likely that
Wegz's
leg was bothering him around July of this year, and likely accounts for why he was unable to maintain the high level of production that saw him win the
Tony award
for the Tribe minor league player of the month back in June of this year. Swinging on an injured leg helps explain the lack of power and the dramatic increase in ground balls. I fully expect
Wegz
to report to Goodyear healthy and turn in a full year of production at a high level in 2010. Outfielder
Tim

Fedroff
will take the place of
Weglarz
on the Sags roster for the remainder of the
AFL
.
Now on to the players who remain on the field for the 11-12 Saguaros:
Catcher Matt McBride is some kind of hot down in the desert. His .420 batting average is good for 2

nd

in the league, and his OPS remains over 1.000 thanks to his league-leading .554

OBP

and .780(!)

SLG

. McBride was a late addition to the

AFL

Rising Stars Showcase, and that addition proved wise as McBride drilled a 2-run HR off of Nationals prospect Drew Stanton (the 10

th

overall pick in the 2009 draft) that proved to be the difference in the 8-7 victory for the West squad. Counting the Showcase, McBride has homered in 3 of his past 4 games and has reached base in 16 straight. The

AFL

is a hitters league, but the numbers that the 2006 2

nd

round draft pick is putting up for Peoria are impressive no matter what league they are posted in.


McBride wasn't the only Indians prospect in the Showcase, as SS turned 3B Carlos

Rivero

flied out to left in his only AB.

Rivero

is at .333/.415/.421 on the season for Peoria, and has at least one hit in 8 of his last 10 games.

Rivero

has yet to homer in Arizona, but does have 5 doubles.


Josh Rodriguez has hit in three straight games to pull his average up to the Mendoza Line. Rodriguez continues to move around the diamond defensively, as he has been back in the infield lately after playing CF for a few games for the Sags. He added four strikeouts in the past two games to his season total of 17.


As previously mentioned, Tim

Fedroff

was tapped to replace the injured Nick

Weglarz

on the Peoria roster.

Fedroff

is off to a slow start in Arizona, with just one hit and one RBI in his first 13

AB's

.



Reliever

Josh Judy continues to pitch well for Peoria, and after his most recent scoreless appearance saw his ERA drop to a

minuscule

0.71. That is good enough to place him in the top 5 in the league in that category. Judy has given up just one run in 12 2/3's innings of work for the Sags, and has struck out more than a batter per inning (14).


Connor Graham's last outing was a rough one, as he gave up 2 ER in 1 2/3's innings of work. Graham continued to struggle with his control, as he walked 2 batters in addition to giving up 3 hits. Graham did strike out 3 batters in the outing to give him 10 on the season, but his ERA now stands at 6.97.


Zach Putnam has had just one start since the last

AFL

Update, and it was a rough one. Putnam gave up 3 earned runs in two innings of work, striking out four and not walking a batter. Putnam's ERA is still just 3.86 even after the bad start, and the Ann Arbor native has struck out 8 in his 7 innings of work.


Vinny

Pestano

has made two more appearances in his return from injury for the Sags.

Pestano

was tagged with the loss in his Nov. 5 appearance after giving up 3 ER in an inning of work, but rebounded with a

scoreless

inning on Nov. 9 where he struck out the side. It is great to see

Pestano

back on the mound and throwing again, and hopefully he can carry over whatever success he has in the

AFL

to spring training in Goodyear.



Reliever

Carlton Smith has pitched two scoreless innings since the last

AFL

Update, allowing just one hit and two walks. He has yet to factor in a decision for the Sags.
User Comments
No comments currently. Be the first to comment!