This Week in the AFL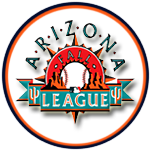 It has been an interesting couple of weeks in the
AFL
, as the Peoria Saguaros now stand at 9-10 on the season, good enough for a 2
nd
place tie in the 3-team
AFL
West Division. More importantly, former Akron closer
Vinnie

Pestano
has been added to the Sags roster, which is great to see after he was shut down in the middle of a great season for the
Aeros
.
On a more depressing front, the
AFL
Rising Stars Showcase takes place this coming Saturday in Surprise. Why is this depressing? Of the now nine players the Indians organization has sent to the
AFL
, only infielder Carlos
Rivero
was selected to play in the Showcase. The Showcase isn't just an all-star game, as the players are selected by scouting and Minor League directors from every organization, along with input from
AFL
executive director Steve Cobb. So while it is great that
Rivero
was picked, the fact that a guy like Future's Game participant Nick
Weglarz
was not selected shows that some of the shine is coming off of his prospect star after a
disappointing
campaign in Akron. The Showcase will be carried live on
MLB
Network, so tune in on Saturday at 8:15 EST to check out
Rivero
as well as top
MLB
prospects like Buster
Posey
, Dustin
Ackley
, Mike
Leake
, Yonder Alonso and bonus baby Steven
Strasburg
(who is expected to start on the mound for the East squad).
Nick

Weglarz's

stat line in Arizona is eerily similar to his production in Akron this year, and that isn't a good thing. The big Canadian currently sits at .240/.424/.280, with just one extra base hit (a double) and one RBI.

Wegz

has walked 7 times to match his 7 strikeouts, but thus far has not shown the

prodigious

power that I was hoping would show up in Arizona. The

AFL

is a hitters league, and the Indians were expecting that the 21-year old slugger would be able to hit for a higher average and more power than he consistently displayed in Akron. This can all change in as little of a week of course; we all saw this past June when

Weglarz

posted an OPS of over 1.000 that when he gets hot he gets really hot. But for now,

Weglarz's

performance in the

AFL

is a little

disappointing for a guy that many expected to be at or near the top of most Indians prospect lists this offseason

.


On a better note, catcher Matt McBride has had success both at and behind the plate for the Sags. McBride leads the

circuit

with a .500

OBP

, and his .368 batting average is good for a spot in the top-10. He has 2 HR, 11 RBI, and has even stolen a base in two attempts. Behind the dish, McBride has cut down 3-7 would be

basestealers

for a 43% success rate. McBride has moved around a lot in the past year as the Indians try to find a place for his bat, and is showing no ill effects from the move back to catcher in the

AFL

. An OPS of 1.125 is hard to ignore, even in the

AFL

. McBride would

certainly

be playing in the Rising Stars Showcase if it were a true all-star game, but the presence of top catching prospects Jason Castro and Lucas May will give McBride the day off.


Carlos

Rivero

earned his way into the Rising Stars Showcase with his .319/.396/.426 stat line.

Rivero

has yet to hit a HR, but has 5 RBI, 2 SB and 5 BB. He has been consistent at the plate, with at least one hit in 8 of his last 10 games.

Rivero

has been compared to

Jhonny

Peralta

at a similar stage in their careers, both in body-type and talent. It appears that

Rivero

is getting a head start on the move from SS to 3B, as he has been manning the hot corner for Peoria.


In an interesting note, SS Josh Rodriguez has been playing a lot of CF for the Sags lately in addition to seeing time at 2B. The former 2

nd

round draft pick out of Rice struggled with injuries in Akron this year, and position versatility is always a bonus. Rodriguez is only hitting .195/.290/.370, but does have 2 doubles and a HR. He seems to be struggling with pitch recognition and timing (13/4 K/BB ratio).


Zach Putnam has started two games for Peoria, and has yet to give up a run in 5 innings of work. Putnam has given up just 2 hits and a walk while striking out 4. He has yet to factor in a decision, but has looked sharp. Putnam should be back to starting full-time next year, as his fastball can touch 95 MPH and his splitter is a true out pitch. Expect to see him in the Akron rotation with a chance to move quickly to Columbus.


As mentioned, Akron's all-star closer Vinnie

Pestano

was added to the Sags roster for this week.

Pestano

has had one appearance, allowing a run, two hits and striking out two in one inning of work. It is great to see

Pestano

back on the mound after another arm injury, and hopefully he can continue to pitch pain-free in the

AFL

and be ready for Spring Training.


Another

Aeros

reliever

has impressed, as Josh Judy has yet to allow an earned run in 8 2/3 innings while striking out 10. Judy has also walked 7 and given up 6 hits, so he has needed those strikeouts in order to get out of trouble. Judy has posted a 1-1 record, as he was tagged with a loss back on Oct. 14 after giving up 2 unearned runs in 1 2/3 innings of work.


Carlton Smith has not been as sharp, as the

righty

has given up 14 runs (6 earned) over 7 innings. Control is not the issue, as Smith has only walked one batter. His pitches are in the strike zone, but they are getting hit hard. Smith has given up 13 hits (including 2 HR) and struck out just two batters. Smith posted a 2.72 ERA in Akron last year, so his 7.71 ERA for Peoria is a bit unexpected.


Bowling Green native Connor Graham has also had a bit of a rough go for the Sags, as he currently sports a 6.23 ERA in his 8 2/3 innings. Graham's problems have been with control, as he has walked 10 batters while striking out 7. The big

righty

has swing and miss stuff, he just needs to work on locating it in the strike zone. Graham is 1-0 with a save, and other than one

disastrous

outing where he walked 6 and gave up 2 ER in just 2/3 of an inning has been solid for Peoria.
User Comments
No comments currently. Be the first to comment!