Three Akron Players Named To All Star Team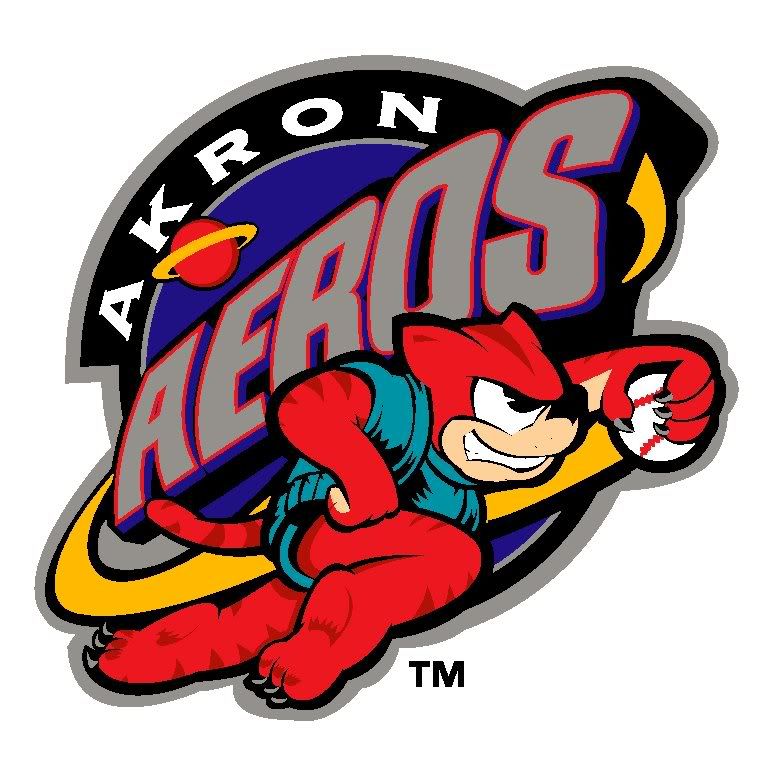 Three Akron Aeros players will participate in the 2010 Eastern League All-Star Game in Harrisburg, PA, the league announced on Tuesday afternoon. Third baseman Lonnie Chisenhall, outfielder John Drennen and closer Bryce Stowell all made the final rosters for the Western Division in the annual exhibition game on July 14th. Both Chisenhall and Stowell were fan balloting selections for the All-Star Game, hosted by the Harrisburg Senators at the recently renovated Metro Bank Park in downtown Harrisburg.
Chisenhall, the first round (29th overall) selection in the June 2008 Draft by the Indians, will also be participating in the 12th annual MLB XM All-Star Futures Game on July 11th in Anaheim, California. The 21-year-old missed 14 games in May with a shoulder injury but has had a solid season so far for the Aeros. On the year, the left-handed hitting third baseman is batting .276 with six home runs and 28 RBI, ranking third on the Akron roster with 61 hits. Baseball America ranked the product of Pitt Junior College as the third-best prospect in the Cleveland organization prior to the 2010 season.
Drennen is having another impressive overall year in Double-A with the Aeros. He has split his time between left field and right field and currently ranks second in the Eastern League with five triples. He also now has a seven-game hitting streak, is batting .300 on the year and has a .326 batting average in his last 49 games. Drennen will turn 24 years old in August and the Indians originally selected him in the sandwich round (33rd overall) in the June 2005 Draft out of Rancho Bernardo High School in San Diego.
Stowell, on the other hand, has been one of the most notable surprises for the Aeros during the 2010 season. The right-handed reliever has been dominant ever since his promotion to Double-A from Class A Kinston on May 20th. In his 12 appearances (one start) in Akron, he has yet to allow a run in 20 innings with 26 strikeouts against only eight walks. On the year, the 20th round selection in the June 2008 Draft out of UC-Irvine has a 0.79 ERA in 23 total outings with 67 strikeouts in just 45.1 innings pitched.
Five different Akron players appeared in the 2009 Eastern League All-Star Game at Waterfront Park in Trenton, NJ, and helped the Western Division earn a 5-3 victory. First baseman Beau Mills finished 1-for-4, catcher Carlos Santana, the eventual 2009 EL MVP, was hit by a pitch and left fielder Nick Weglarz scored a run. Reliever Carlton Smith recorded the final out of the game for the save and 2009 EL Pitcher of the Year Jeanmar Gomez delivered a perfect bottom of the fifth inning.
User Comments
No comments currently. Be the first to comment!