Top Pitching Coach Candidates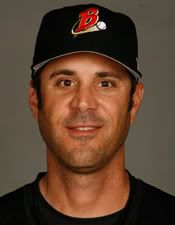 From where I sit, I believe the biggest decision for new manager Manny Acta and the Indians is who they pick as his pitching coach. With so many young arms presently on the staff and a lot on the horizon, the focus the next few years will be on finishing off their development at the big league level.
I really believe such a hiring will come from within the organization as they look for someone familiar with the current staff and also very familiar of the influx of arms they will be adding in the next few years from the minors. To me, that makes the two most likely candidates as Minor League Pitching Coordinator Dave Miller and Triple-A Columbus Pitching Coach Scott Radinsky.
Both Miller and Radinsky to me would be solid additions to the staff. Miller has worked directly with every homegrown pitcher on their staff and those coming up through the ranks for the past eight years as the pitching coordinator in the minors. Radinsky has also worked with a lot of the pitchers on the big league staff and some others who will be joining the staff in the next year or so as he has been the pitching coach at Akron, Buffalo and Columbus the past four seasons.
From what I have learned talking to players over the years they absolutely love Radinsky. They think he is an excellent coach where he holds his players accountable and has a take no crap attitude, but he knows how to teach, communicate, and get results. He is also a bit wild and not your typical cookie-cutter manager as he is a singer in a punk rock band (Pulley). I don't know much about how the players feel about Miller. I have never asked in the past how they felt about Radinsky, but the players always talked highly about him without any provocation, yet never spoke of Miller. Whether that means something or not, who knows, but it should also be noted that Miller was on the Indians bench a lot this past September as a guest coach, something I don't recall him doing in the past.
In any case, I think Radinsky looks like the favorite to win the job, though Miller should get strong consideration as well and could be named to the position just as well. As with anything of course, a curveball could be thrown where the Indians and Acta come out of left field with a hiring, but it really seems like even before Acta was hired that Radinsky or Miller were lined up for this job.
For a background on the two candidates, here are their writeups in the media guide this year:
Dave Miller - Pitching Coordinator
Born: August 25, 1966 in Woodbury, NJResides: Wilmington, NC
Managerial/Coaching Highlights:
Enters his 8th season as the Pitching Coordinator in the Indians Player Development System… Marks his 17th season in the Indians organization as a coach, scout or instructor… As the Pitching Coordinator he implements the basic organizational pitching philosophy among the minor league coaching staff and players… Responsible for developing pitchers that have sound fundamental delivery of mechanics which allows them to develop their pitches and learn how to attack hitters while also being able to control the running game and execute defensively.
Managerial/Coaching Career:
1993-1995 - Pitching Coach, Burlington Indians (Indians); 1996- Pitching Coach, Watertown Indians (Indians); 1997- Pitching Coach, Burlington Indians (Indians); 1998-1999- Pitching Coach, Kinston Indians (Indians); 2000-2001- Scout, Cleveland Indians (Indians); 2002-2008- Pitching Coordinator, Cleveland Indians (Indians).
Playing Career:
Selected by the Pittsburgh Pirates in the secondary phase of the 1985 January draft and by the Detroit Tigers in the 1985 June draft but did not sign either time… Selected by the Baltimore Orioles in the 1st round of the January, 1986 secondary phase… Played professionally for 7 seasons at the minor league level all with the Orioles… Posted a career record of 43-34 with a 3.09 ERA in 152 games/83 starts before ending his career with Rochester in 1992.
Scott Radinsky - Pitching Coach
Born: March 3, 1968 in Glendale, CAResides: Simi Valley, CA
Managerial/Coaching Highlights:
Enters his 3rd season with Cleveland as the Pitching Coach of the Indians Triple-A team and 6th season as a coach in the Indians organization…Guided the Akron staff in 2006 to a league best 87 wins, while finishing 4th in the league in ERA at 3.74… Originally joined the Indians organization in 2004 as a guest instructor.
Managerial/Coaching Career:
2004-2005- Pitching Coach, Lake County (Indians); 2006-Pitching Coach, Akron Aeros (Indians); 2007-2008-Pitching Coach, Buffalo Bisons (Indians).
Playing Career:
Played professionally for 15 seasons, including 11 at the Major League level with Chicago-AL ('90-'95), Los Angeles-NL ('96-'98), St. Louis ('99-'00) and Cleveland ('01)… Saved a career-high 15 games in 1992 and won a career-best 8 games while recoding 4 saves in 1993… Missed entire 1994 season after being diagnosed with Hodgkin's Disease prior to spring training…Made a career-best 75 appearances in 1997 with the LA Dodgers…Underwent "Tommy John" surgery in 2000 and made just 3 more career appearances at the ML level following his surgery… In 11 Major League seasons was 42-25 with a 3.44 ERA and 52 saves in 557 Major League games… Was a 3rd round selection by the Chicago White Sox in the 1986 draft.
By the way, bet you never imagined a guy like this could be on the Indians bench as a coach (heh):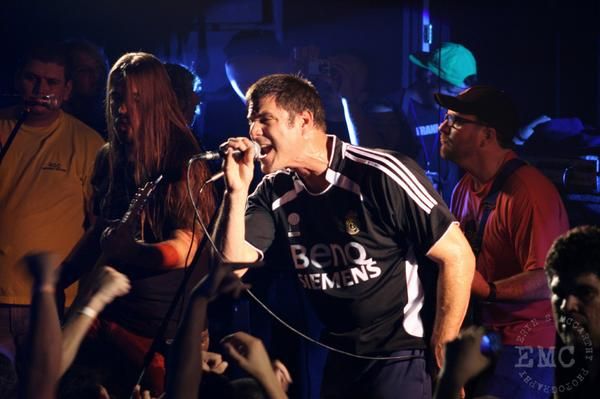 User Comments
No comments currently. Be the first to comment!