Tribe Happenings: Beltran interest shows Indians are working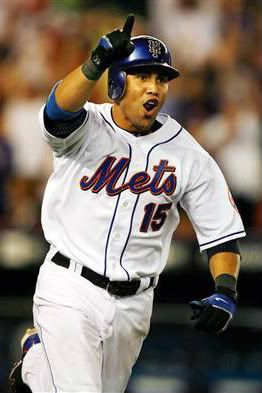 The Indians missed out on Beltran, but
it shows they are working. (Photo: AP)
Some news, notes, and thoughts from my Indians notebook…

Indians looking for the right fit

News came out on Thursday that the Indians were hot and heavy for free agent outfielder Carlos Beltran. Reports indicated it was down to the Indians and Cardinals before he agreed to sign with the Cardinals for two years and $26 million.

While the Indians finished second, it showed their willingness to go the extra mile to sign a player when their value aligned with what they are looking for and can afford. While Beltran would have made about $13 million a season, the Indians would have found a way to fit him into their limited payroll by clearing some payroll elsewhere on the roster. Most importantly, it was his availability on a two year contract that spiked the Indians interest as they are looking to sign free agents to one or maybe two year deals this offseason.

The Indians final offer was reportedly very "aggressive" and "close" to what Beltran got from the Cardinals. In a way he and his agent probably used the Indians to raise the ante the Cardinals needed to pay to sign him. It should not be viewed that the Indians simply came up short once again, but that he just ultimately chose to go where he wanted to go all along. Remember, this is a player who declined to waive his no trade clause to come to Cleveland last July, so he was a long shot to sign with the Indians anyway.

The Indians have been in talks this offseason with every free agent hitter not named Prince Fielder and Albert Pujols. They have also been burning up the phones talking to other teams to explore trade opportunities. The lack of names floating around on who they are interested in should not be a sign of inactivity by the team. The Indians have a policy where they simply do not leak or discuss potential free agent signings or trades, and good or bad, that is how they do it.

It remains to be seen what their plan is and how the rest of this offseason will unfold. The way the Indians roster currently sets up they have a window open for the next two years before they probably have to retool the team after 2013; however, how much they have to retool the team post-2013 depends on what happens the next two seasons.

This is why they are limiting contract acquisitions at the moment to two years or less. They do not know what will happen between now and the next two years, so they are allowing flexibility with the roster so if they do have to rebuild they are not saddled with payroll. They are also allowing flexibility with the payroll in the event they can keep the window open and want to extend a lot of soon-to-be free agents such as Asdrubal Cabrera, Shin-Soo Choo, Justin Masterson, Grady Sizemore, Fausto Carmona, Ubaldo Jimenez, and Chris Perez.

While the Indians did not sign or acquire a player to put under the Christmas tree of Indians fans everywhere, they are working hard and a move or two is still expected before the start of the season.

Not so fast

There is a segment of the Indians fan base that believe first baseman/outfielder Shelley Duncan should be given an opportunity to be the everyday first baseman for the Indians next year. He had a solid year this past season hitting .260 with 11 homers, 47 RBI and .808 OPS in 76 games for the Indians. He also had an awesome September where given a chance to play every day he hit .265 with 7 homers, 23 RBI, and .942 OPS, and his 23 RBI ranked him 3rd in the American League for the month.

But before anyone gets all caught up in 83 at bats in September and thinks Duncan is a suitable every day option, let's be honest: he is not. He is a good role player who performed well when given the opportunity to play more, but it is not like the proverbial light suddenly went on for him at age 32. He simply got hot for a month and had a few big swings go over the fence. He still struck out at an alarming rate (21 strikeouts in 83 at bats) and his batting average was still only .265; he just managed to make the most of his 22 hits by having 14 of them go for extra bases.

But in no way should the Indians be considering Duncan for an everyday role. Not yet at least. Lest we forget Karim Garcia from nine years ago? Remember him? The guy who had an awesome August and September in 2002 where he hit .299 with 16 homers, 51 RBI and .901 OPS in 51 games to end that season? The Indians went with him as a regular in 2003 and he bombed hitting .194 with a .603 OPS in 24 games before being put on waivers and being claimed by the Yankees in June of that year.

Duncan absolutely should be a part of the Indians plans in 2012 because he is great in the clubhouse, accepts his role as a bench player, is a solid right-handed bat of the bench, and is a good backup option to use as an everyday guy in the event the regular first baseman or left fielder gets hurt. But let's leave him in that bench role.

Winter ball roundup

The winter ball season wraps up next weekend. Already several leagues like the Arizona Fall League and Panama Winter League have finished their seasons, and by this time next week regular season action will have finished in the two most popular winter leagues in the Dominican Republic and Venezuela. Here is a quick snapshot of how some notable players are doing out in winter ball.

The most popular day of winter ball this offseason occurred on Tuesday when Fausto Carmona and Ubaldo Jimenez squared off in the Dominican Republic. It was the first action for both of them this offseason, and while Carmona looked good (4.0 IP, 3 H, 1 R, 0 BB, 2 K) Jimenez was his usual inconsistent self (2.1 IP, 3 H, 3 R, 2 BB, 4 K). It is hard to take anything away from one appearance in winter ball, but it goes without saying that Carmona and Jimenez are arguably the two most important pitchers the Indians need to get straightened out in order to have more success next season.

Shortstop Asdrubal Cabrera has been playing regularly out in Venezuela for about three weeks now and in 15 games is hitting .231 with 2 homers, 10 RBI, and .750 OPS. Slugging first baseman Jesus Aguilar continues to impress this offseason hitting .325 with 6 homers, 23 RBI and 1.007 OPS in 35 combined games between the Arizona Fall League and Venezuela. Outfielder Ezequiel Carrera has gotten some much needed extended playing time in Venezuela where in 39 games he is hitting .270 with 2 homers, 13 RBI, 11 stolen bases, and .756 OPS, though has not played in a week because of an injury sustained last weekend that forced him to be removed from the game.

Recent signings infielder Jose Lopez and outfielder Felix Pie have also played well. Lopez has played 39 games out in Venezuela, almost exclusively at third base, and is hitting .307 with 5 homers, 23 RBI and .841 OPS. Pie has played in 42 games out in the Dominican Republic and is hitting .273 with 4 homers, 21 RBI, and .750 OPS.

LaRoche signed

On Wednesday the Indians announced the signing of infielder Andy LaRoche to a minor league contract with an invite to Major League spring training.

LaRoche, 28, has played in 403 career games at the Major League level and owns a .226 batting average with 22 homers, 113 RBI and .642 OPS. Last year in 40 games with the Athletics he hit .247 with 0 homers, 5 RBI and .654 OPS, and also played 54 games at Triple-A Sacramento where he hit .254 with 4 homers, 27 RBI and .710 OPS. His brother Adam has enjoyed an eight year Major League career and currently plays for Washington. His father, Dave, appeared in 647 games over 14 seasons from 1970-83 and pitched for the Indians from 1975-77, leading the club in appearances and saves in both 1975 and 1976.

Though LaRoche has spent most of his career at third base he has played games both at the Major and minor league level at many other positions. Last year he appeared in games at all four infield positions and has some experience in the minors playing left field. He is yet more depth the Indians have signed to back up some of their role players like Jack Hannahan and Jason Donald. Donald and Hannahan are expected to make the opening day roster as bench players.

Judy turns Red

The Indians lost right-handed pitcher Josh Judy on waivers to the Cincinnati Reds on Friday. He had been designated for assignment on December 16th when the Indians needed to clear space on the 40-man after acquiring outfielder Aaron Cunningham from the Padres in exchange for right-handed relief pitcher Cory Burns.

I'm not sure if the Indians expected to lose Judy or not on waivers, but the move to acquire Cunningham resulted in them losing two of their relief pitching depth options, one at the big league level and one at the Triple-A level. The value of such players in a trade is not very high, but by the same token neither is a fourth outfielder like Cunningham.

It remains to be seen what happens with Cunningham, but since he is out of options it would be a shame if he is lost on waivers at the end of spring training and the Indians have nothing to show for losing Judy and Burns. Good luck to Judy as while I am sad to see him go, I am also at the same time excited to see him remain on a Major League roster and get to continue his dream.

Parting shots

The Indians voided the contract of 36th round pick left-handed pitcher Abel Guerrero back in August. He had signed with the team and made two appearances at rookie level Arizona, but he had some pre-existing medical issues that they found after he signed. He is a free agent and has not yet signed with another team. … Former Indians hitting coach Jon Nunnally is back coaching again as he has been hired by the Toronto Blue Jays to be their hitting coach at Double-A New Hampshire. … Did you know that Latin players participating in the Dominican Summer League can only play there a maximum of three years before they have to be brought stateside or be released? … And finally, I hope everyone had a Merry Christmas! Enjoy this special time of the season.

Follow Tony and the Indians Prospect Insider on Twitter @TonyIPI. Also, his latest book the 2011 Cleveland Indians Top 100 Prospects & More is available for purchase for $20.95 to customers in the US (shipping and handling extra).
Follow Tony and the Indians Baseball Insider on Twitter @TonyIBI. Also, his new book the 2014 Cleveland Indians Baseball Insider which profiles the Indians' Top 100 Prospects and more is available for sale.
User Comments
No comments currently. Be the first to comment!