Tribe Happenings: Indians make some coaching decisions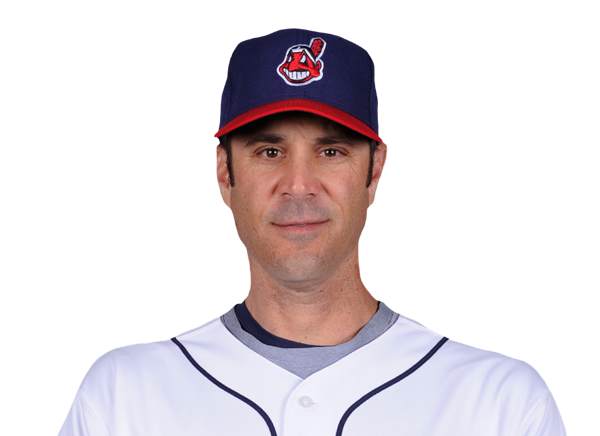 Radinsky is named Indians Pitching Coach,
a job he just missed out on two years ago.
(Photo: AP)
Some news, notes, and thoughts from my Indians notebook…
Indians finalize their 2012 coaching staff
On Friday the Indians announced the additions to their 2012 coaching staff. They promoted Scott Radinsky from bullpen coach to pitching coach and promoted Dave Miller from minor league pitching coordinator to bullpen coach. The promotions came about when pitching coach Tim Belcher stepped down at the conclusion of the season.
The Indians also announced that Tom Wiedenbauer was promoted from minor league field coordinator to first base coach. He fills the void on the big league coaching staff left when bench coach Tim Tolman stepped down at the conclusion of the season. Sandy Alomar Jr. had already been promoted from first base coach to bench coach shortly after the season.
Radinsky has been in the organization since 2004 and next season will be his third as a member of the big league staff. Miller has been in the organization since 1993 and had been the minor league pitching coordinator the past ten years. This will be his first Major League opportunity as a player or coach. Triple-A Columbus pitching coach Ruben Niebla was also strongly considered for both pitching posts, but is expected to return to his same role next season.
The decisions on the pitching front are not very surprising considering the Indians as expected promoted from within. Two years ago when the Indians were looking for a pitching coach both Radinsky and Miller were considered favorites for the job, so both were expected to get strong consideration again. Many felt that Radinsky should have been named to the post two years ago, and after 19 years in the minors as a coach the time was right to give Miller a chance at a big league coaching gig.
The decision for the first base coach does raise a few eyebrows. It was felt that Triple-A manager Mike Sarbaugh was a strong favorite for the job and in some circles was an obvious choice. Minor league outfield and base-running coordinator Gary Thurman was another person considered for the job, but in the end manager Manny Acta chose Wiedenbauer. Acta has a history with Wiedenbauer going back to his days with the Astros and it looks like he preferred experience over the much younger and inexperienced Sarbaugh and Thurman.
While the big league staff is all set for 2012, now the Indians have several coach openings in the minors to fill. They started to fill some of those openings on Friday as well when they hired Alan Zinter as the new minor league hitting coordinator. He takes over for Bruce Fields who will return as the big league hitting coach next season.
But with the promotions of Miller and Wiedenbauer the Indians also have to find replacements for their former minor league pitching coordinator and minor league field coordinator roles. In addition to those two openings they now also have to find a minor league outfield and base-running coordinator as Gary Thurman has left to an unknown team, and there is also a vacancy for the High-A Carolina Mudcats post as manager Aaron Holbert has left the organization and joined the Atlanta Braves organization.
It remains to be seen if there will be any other departures from the Indians' minor league coaching ranks. Whether or not Sarbaugh is one of them remains to be seen, but do not forget that after former Columbus manager Torey Lovullo was turned down for the Cleveland manager's post two years ago and later spurned for a post on Acta's big league staff that he left the organization. He ended up joining the Boston Red Sox organization and managed their Triple-A Pawtucket affiliate in 2010. A year later he joined manager John Farrell's big league coaching staff in Toronto.
Donald in the outfield?
The Indians have a lot of decisions to make this offseason in the outfield. At the forefront of those decisions is what to do with Grady Sizemore's option and what player they may target to acquire to fill a much needed right-handed power bat need.
On a smaller scale it looks like another decision they are pondering is if infielder Jason Donald could be an option in the outfield. They are experimented with him some in the outfield this fall in Instructional League games, and in fact had him play center field. On Wednesday he worked out in the outfield during morning practice and then played with the Parallel League team in the afternoon as the starting centerfielder. He did not bat as he only played the outfield (one of the liberties of Instructional League) and made a few nice plays going to his right and left.
It was but one game and one view of Donald's play in the outfield, but he looked like a natural out there. He will not be looked at as an everyday option in the outfield, but if he can play there from time to time it would create more versatility for manager Manny Acta to get his productive bat into the lineup more often. With such a left-handed heavy lineup, especially in the outfield, getting his bat into the lineup from time to time in the outfield will only help the team and also help him get more playing time. A win-win for everyone.
It remains to be seen whether of not the Indians will go into spring training with Donald as an option in the outfield. He is not scheduled to play any winter ball, so it appears his play in Instructional League was just a quick look. If they decide to pursue him further as an option in the outfield he could return to Arizona later in the offseason to continue working out there. If he could play outfield it would add another position to his skill set as he would be an option at almost any position on the field for Acta and would be a true super-utility player.
Rondon is an option
If things continue to go well this offseason for right-handed pitcher Hector Rondon, he will enter spring training very much in the Indians' plans next season. He is currently pitching fall ball in Instructional League and then next week will go home to Venezuela to pitch winter ball in the Venezuelan Winter League.
Rondon, 23, pitched in two games at short season Single-A Mahoning Valley at the end of the season (3.0 IP, 3 H, 1 R/ER, 0 BB, 2 K) and has been pitching this fall in Instructional League and the Parallel League out in Arizona. He is still recovering from Tommy John surgery at the end of last August and looks just about all the way back.
Rondon's fastball has that same pop and great late life that made him so effective prior to the injury. He has been back up to 93-95 MPH with the fastball and as he continues to regain his form he should be more consistent and potentially better with his velocity.
Even if Rondon is healthy he is all but certain to open next season at Triple-A Columbus. There is an outside shot he could make the big league opening day roster, but that appears to be an extreme long one as the Indians would probably prefer he gets a few innings under his belt in Columbus before considering him an option in the big leagues next year. That having been said, if he is healthy and pitching well he will be another arm for the Indians to turn to early on next season in the starting rotation or maybe even the bullpen.
Masterson has surgery
In an announcement that came completely out of nowhere, the Indians announced on Wednesday that right-handed pitcher Justin Masterson underwent arthroscopic surgery in Wilmington, Delaware. Dr. Craig Morgan repaired a posterior labral tear in Masterson's left, non-dominant shoulder and is expected to pitch without restrictions when spring training opens next season.
The injury and subsequent surgery to Masterson is obviously not as severe given that it involves his non-throwing shoulder, but it still was interesting that he even had to undergo surgery to begin with. Apparently his left shoulder had been bothering him since his days with the Boston Red Sox, and it really only became an issue near the end of this past season. With the offseason here both Masterson and the Indians felt it best to take care of the issue now so his 2012 season is not affected.
Masterson had a banner year in his second full season in the Indians organization going 12-10 with a 3.21 ERA in 34 games. He is under team control for another three seasons before he can become a free agent after the 2014 season. He is up for arbitration this offseason, but there is a chance that the Indians may consider buying out his three arbitration years and sign him to a long term deal in order to control his cost and maybe add another year or two of club control past his arbitrations years.
Attendance surge
The Indians finished the 2011 season by bringing in 1,840,835 fans through the turnstiles in 81 home games. The total was an increase of close to 450,000 from 2010 when they drew 1,391,644 fans in 81 home games. Their attendance increase of 32.7% from 2010 to 2011 was the highest percentage attendance increase in all of Major League Baseball.
This is a nice sign, though it should be noted that there was only one way to go but up as they were dead last in attendance last year at 30th in the league and finished this year 24th in the league. There is still a long way to go there, especially considering the Indians were in contention for most of the season and for the first two months of the season were one of the best in baseball.
The attendance increase this year and a moderate projected increase next year should allow the Indians to increase payroll this coming season. While no figures have been mentioned publicly by the Indians, a good guess is that they will probably operate with a payroll somewhere in the low to upper $60 million range next season. It is not a lot to work with, but should allow the team to be creative in both trades and free agent signings this offseason to help improve the team.
Parting shots
Former Indians left-handed pitcher Drew Pomeranz was arrested very early Friday morning for disturbing the peace. As of this writing there is no word on what he did, but he was released from jail on a cash bond. … The Indians have resigned veteran minor league outfielder Ben Copeland. He was signed in the middle of this past season to fill an outfield need in the upper levels of their minor league system and hit .257 with six homers, 26 RBI and .739 OPS in 60 combined games at Double-A Akron and Triple-A Columbus. … The Indians recently signed Taiwanese free agent 17-year old right-handed pitcher Shao-Ching Chiang to a minor league contract.
Follow Tony and the Indians Prospect Insider on Twitter @TonyIPI. Also, his latest book the 2011 Cleveland Indians Top 100 Prospects & More is available for purchase for $20.95 to customers in the US (shipping and handling extra).
User Comments
No comments currently. Be the first to comment!