Weekend Update: In Defense Of Hodges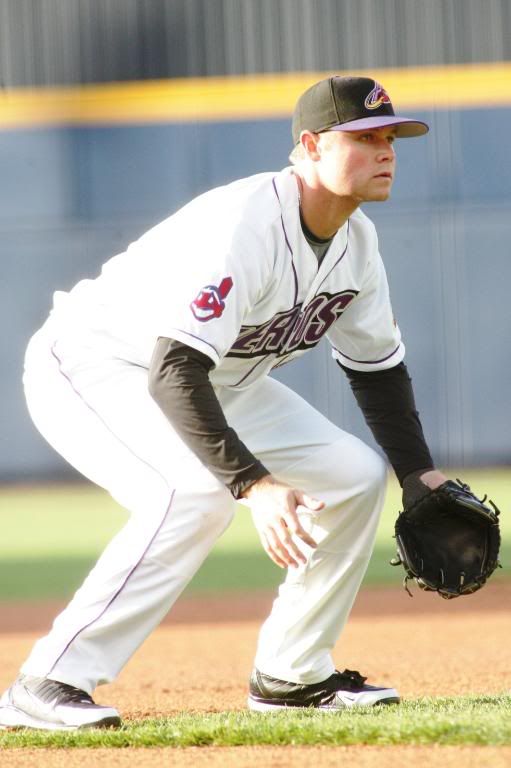 Taking a break from the prospect countdown for a moment, here is a quick rundown of the happenings from the past week:
Here is an excerpt from a recent
Brendan Harris interview in Baseball Prospectus
, and when reading this think about some of the recent "piling on" this offseason in regard to Indians third base prospect Wes Hodges' defense.
David Laurila: Depending on who you talk to, Brendan Harris is either an above-average defensive infielder or a below-average defensive infielder. Why do you think that difference of opinion exists?Brendan Harris: I think that I was thought of as a pretty solid, or above-average defensive player when I was coming up with the Cubs. And I always remember this one game. I got traded, and I was in spring training with the Nationals, a new organization who, like I said, kind of cleaned house and got a new GM. I lost a ball in the sun, and then I made an error. Afterwards, the GM comes in and says, "I didn't know that you were that stiff defensively. You're really going to have to work on that" I think that was the second game of spring training, and defense is like hitting in that you need to get some rhythm; you need to get your feet moving in rhythm on ground balls. And I legitimately feel that he held that early-season impression against me my whole time there. Then I had different coaches I had never seen, and never worked with, say that I was stiff defensively. I felt like that rumor kind of permeated through the whole team
User Comments
No comments currently. Be the first to comment!