Winter Meetings Rundown: Day 2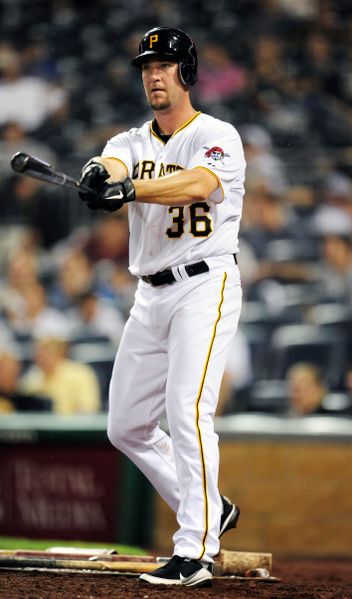 Ryan Ludwick (Photo: AP)
UPDATE 8:27PM: Danny Knobler of CBS Sports reports that the Houston Astros offered to trade outfielder Carlos Lee to the Indians and pay half of his $18.5 million salary in 2012, but the Indians declined.
_______

Things were a little quieter on Tuesday with regard to the Indians being tied to any free agent or trade rumors during the Winter Meetings taking place in Dallas.

Nothing new has developed with any of the players they were tied to on Monday (Josh Willingham, Derrek Lee, Casey Kotchman, Casey Blake, Mark DeRosa, etc), but they have been linked to some new players as rumors surfaced about their interest in free agent outfielders Andruw Jones, Mike Cameron, and Ryan Ludwick.

On the trade front there is nothing rumored to be going on, though MLB.com's Jordan Bastian has mentioned that teams have called the Indians inquiring into the availability of closer Chris Perez. Jon Morosi of FoxSports.com has mentioned that the Indians are willing to trade some of their bullpen depth to pick up a first baseman or outfielder.

As I wrote two weeks ago, the Indians would be wise to consider any offer they get for Chris Perez that would help fill a need on the big league roster. His loss would not be as great as some think, especially if he helps fill a need on the Major League roster. Rafael Perez is the other big league bullpen option that I believe they will consider trading in the right deal because of how high they are on lefty Nick Hagadone since they think he is ready for a big league role right now.

The big news of the Winter Meetings continues to be the Miami Marlins pursuit of free agent first baseman Albert Pujols. They reportedly have offered him a 10 year deal in excess of $200 million.

A lot of people are wondering how the Marlins suddenly can spend all of this money this offseason since they have been a bottom payroll team for so long, but the reason is quite simple: a new stadium. With their new state-of-the-art stadium opening up next season they will have massive revenues with a big attendance spike and lots of luxury box suite and TV money they never had before. This will help make them an artificial big market team (like the Indians in the 90s) for a few years until things eventually level out, and they are taking full advantage of it.

Indians fans should pay close attention to what happens with Pujols and the Marlins. If he does end up in Miami then it may make Marlins incumbent first baseman Gaby Sanchez available. Ken Rosenthal of FoxSports.com said on Tuesday that if Pujols is signed that the Marlins may flip Sanchez for a #3 or #4 big league starting pitcher. This would be right up the Indians alley as they have a plethora of middle-of-the-rotation starter types they can afford to trade and also throw in another depth starter or a young reliever for good measure. Sanchez looks like a really good fit for the Indians at first base as while he is not a star he brings a productive right-handed bat they badly need to balance the middle of the lineup.

The Rule 5 Draft is Thursday and at the moment it still looks unlikely that the Indians select a player. With the roster full at 40 players they would need to designate a player in advance of the draft in order to participate in the Major League phase. As I do every year I will have a preview of the draft tomorrow and take a look at the players the Indians run the most risk of losing.

Speaking of clearing space on the 40-man, the Indians finally announced the 40-man move to open a spot for the resigned Grady Sizemore by designating right-handed pitcher Hector Rondon for assignment. Rondon fractured his right elbow in his last winter ball appearance in Venezuela on November 5th and on November 15th had surgery to repair it. He is expected to miss 6-9 months and will miss a good portion of next season. He likely will clear waivers, and if he does the Indians will outright him to the minors. He would be under the team's control in 2012.

Follow Tony and the Indians Prospect Insider on Twitter @TonyIPI. Also, his latest book the 2011 Cleveland Indians Top 100 Prospects & More is available for purchase for $20.95 to customers in the US (shipping and handling extra).
Follow Tony and the Indians Baseball Insider on Twitter @TonyIBI. Also, his new book the 2014 Cleveland Indians Baseball Insider which profiles the Indians' Top 100 Prospects and more is available for sale.
User Comments
No comments currently. Be the first to comment!