Year End 2010 Prospect Book Closeout Sale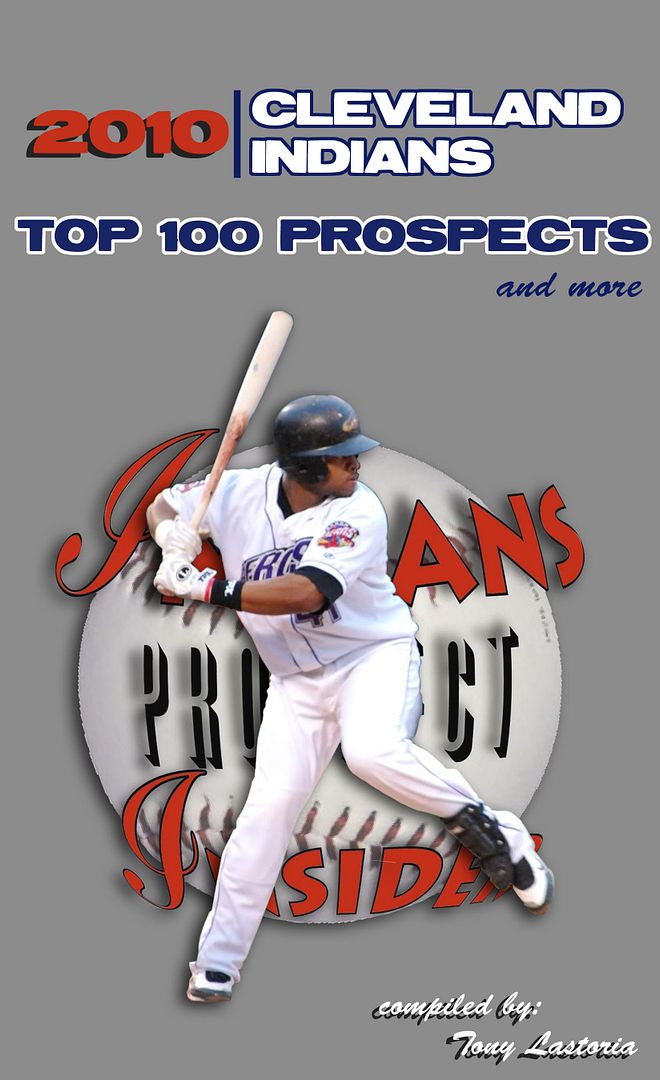 The 2010 Cleveland Indians minor league season is over….well *almost*.
While the regular season and postseason for all of their affiliates are now finished, they are still very much in the early stages of the fall season with Instructional League, the Parallel League, the Arizona Fall League, and several winter leagues which will start play in a few weeks. So the focus has still not 100% shifted to the 2011 season, but that will come very soon.
While 2010 comes to a close, I'd like to take this time to clear some inventory I still have of the
2010 Cleveland Indians Top 100 Prospects & More
book. Very soon I will begin work on the 2011 edition - which I hope to have available in January – so if you have not already picked up the 2010 edition this is a good time to do it. There is nothing better to get you prepared for the 2011 edition and see all the changes firsthand and compare all the players who thrived or struggled over the course of the 2010 season. Plus it will make for a nice reference work in your baseball library.
The 2010 season was a strong year in the Indians' farm system, and 2011 has the potential to be even stronger now that the Indians will get a full season out of the 2010 draft class and more young players potentially develop. As a year end closeout special, I am selling the 2010 book for just
$10.00 total
,
which includes all shipping and handling.
To order, fill out the form below through PayPal. This offer is while supplies last, and once again, thanks for all the support!
User Comments
No comments currently. Be the first to comment!