Young Goes From Suspect To Prospect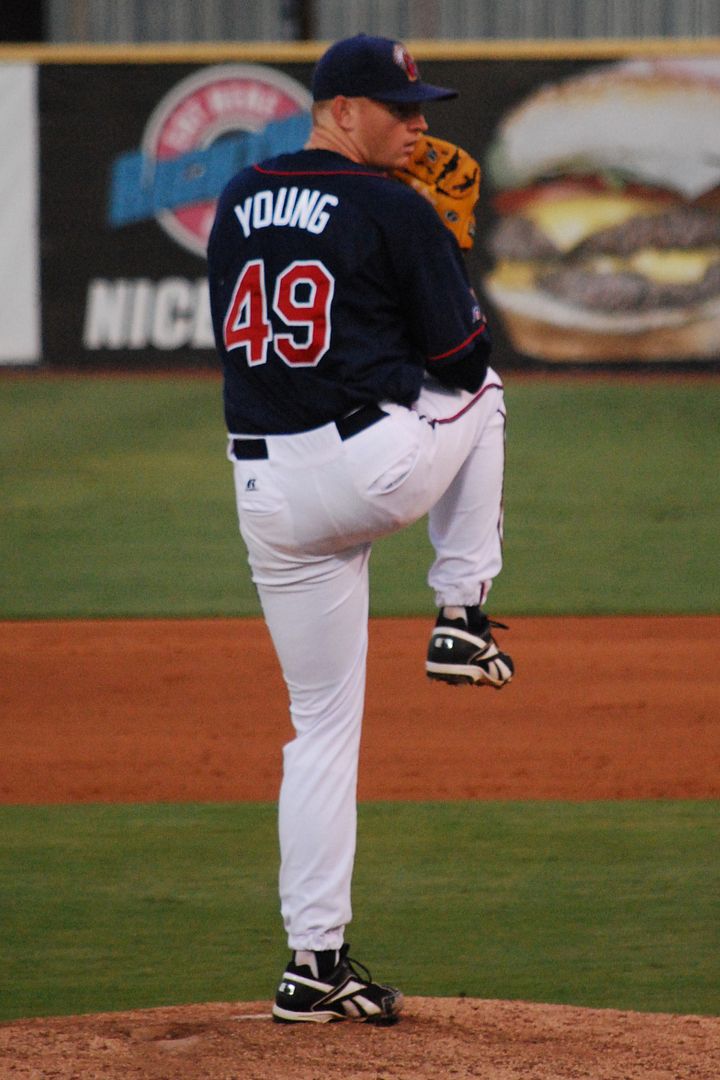 If you want an example of one of the biggest prospect surprises of the year, look no further than at left-handed starter Russell Young.
As a 28th round pick by the Indians in the 2008 Draft out of Dartmouth, Young seemed better off using that Ivy League education for a well-paying job right out of college than the pursuit of an illustrious baseball career. But where he is at right now is an amazing turnaround from where he was just five months ago when minor league camp opened in early March.
Coming off a solid professional debut at short-season Single-A Mahoning Valley last year where he was 6-3 with a 3.38 ERA in 15 starts, Young came into the 2009 season with a questionable role in the organization and fighting for a spot on the Low-A Lake County roster. By the end of spring training he missed out on a spot in the Low-A Lake County rotation and ended up opening the season there in the bullpen.
Young was not even in Lake County for long as less then three weeks into the season he was moved up to Kinston because of some roster shuffling when left-hander Kelvin De La Cruz went on the shelf with an elbow strain. The Indians needed a starter to plug in at Kinston while De La Cruz was out, and not wanting to already promote anyone from their established rotation in Lake County they turned to Young to fill the void.
So often baseball is about being in the right place at the right time and taking advantage of a big break, and that is exactly what Young did when inserted into De La Cruz
User Comments
No comments currently. Be the first to comment!